Newly released evidence from Lev Parnas, an associate of President Donald Trump's lawyer Rudy Giuliani, "dramatically underscores" the need to hear from witnesses during the Senate impeachment trial, Senate Minority Leader Chuck Schumer (D-N.Y.) said.
Schumer has been pushing for the Senate to vote on whether to hear from witnesses and obtain documents in its initial vote.
"I don't know how any member of this body could pick up the newspaper this morning, read this new revelation and not conclude that the Senate needs access to relevant documents like these in the trial," Schumer said from the Senate floor in Washington on Wednesday.
House Democrats sent the evidence from Parnas to the House Judiciary Committee on Tuesday. The evidence, which includes phone records and texts, was expected to be sent to the Senate before the Senate impeachment trial starts.
Communications between Parnas and Giuliani were part of the newly released evidence, including back-and-forth about the proposed removal of Marie Yovanovitch, the former U.S. Ambassador to Ukraine, who was eventually removed from her post.
Parnas is awaiting trial on campaign finance charges. He pleaded not guilty in October 2019.
"Each day that goes by, the case for witnesses and documents gains force and gains momentum," Schumer said. "Last night, a new cache of documents, including dozens of pages and notes, text messages and other records shed light on the activities of the president's associates in Ukraine."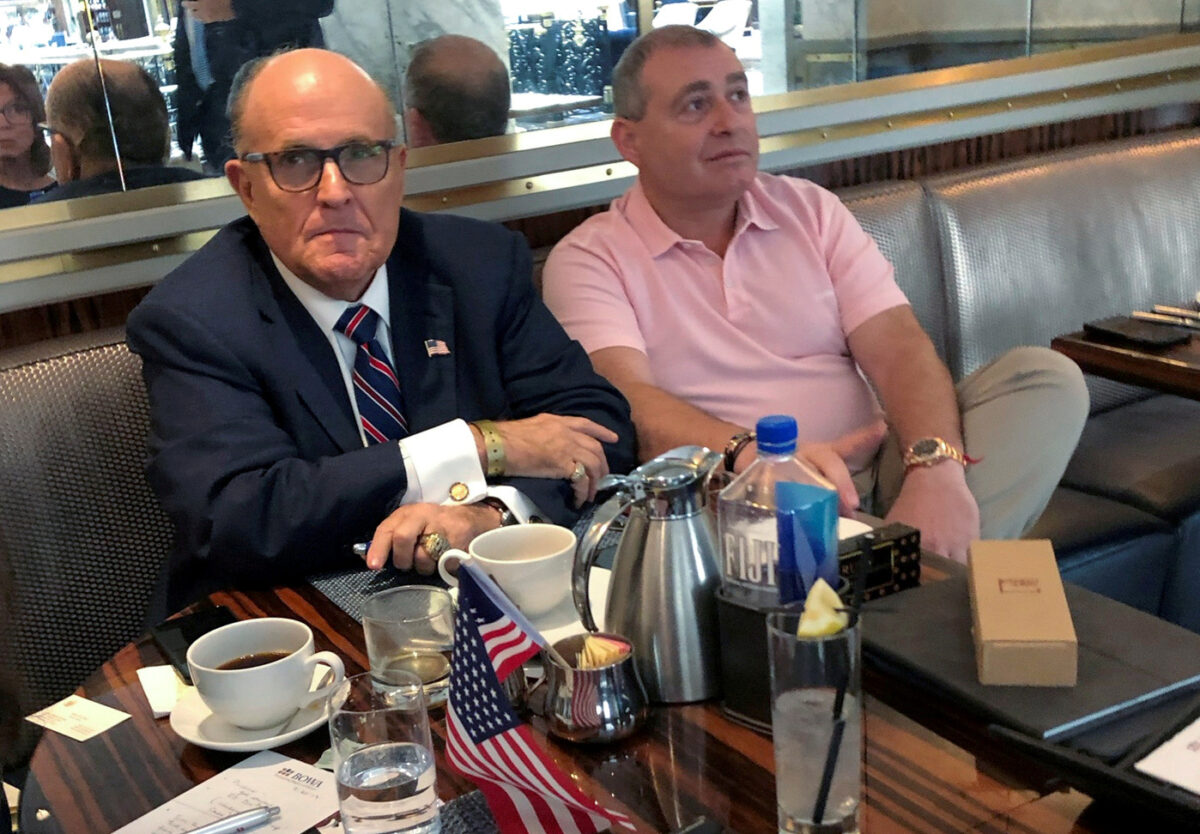 "The documents paint a sordid picture of efforts by the president's personal attorney, Mr. Rudy Giuliani, and his associate to remove a sitting U.S. Ambassador and pressure Ukrainian President Zelensky to announce an investigation of one of the president's political rivals," he added.
Schumer wants additional documents subpoenaed by the Senate as well as four witnesses, including former National Security Adviser John Bolton.
Senate Majority Leader Mitch McConnell (R-Ky.), who said last week that he secured the votes necessary to start the trial without deciding whether to call witnesses, said on the floor that the inquiry into Trump "isn't really about Ukraine policy or military assistance money."
"It can't be, because for one thing, prominent Democrats were promising to impeach President Trump years, years before those events even happened," McConnell said.
"The day this president was inaugurated, the Washington Post said the campaign to impeach President Trump has begun. That was the day he was inaugurated, in the Washington Post. More than two years ago Congressman Jerry Nadler was campaigning to be the top Democrat on the House Judiciary Committee specifically because he was an impeachment expert. And just a few weeks ago when a reporter asked Speaker Pelosi why the Democrats are in such a hurry, here was her response: 'Speed? It's been going on for 22 months, two and a half years actually.' Now that's really interesting."
He added: "The speaker tried to say she was referring to the Mueller investigation, except the House couldn't impeach on the Mueller investigation because the facts let them down. Remember? The House impeached over events in Ukraine, events that happened only six months ago. But they still admit this was years in the making. It was not, Mr. President, some earnest fact-finding mission that brought us to where we are. This is not about the nuances of foreign assistance to eastern Europe."