Schumer Calls Out Stores for Tracking Shoppers (+VIDEO)
July 29, 2013 5:01 pm Last Updated: July 29, 2013 6:41 pm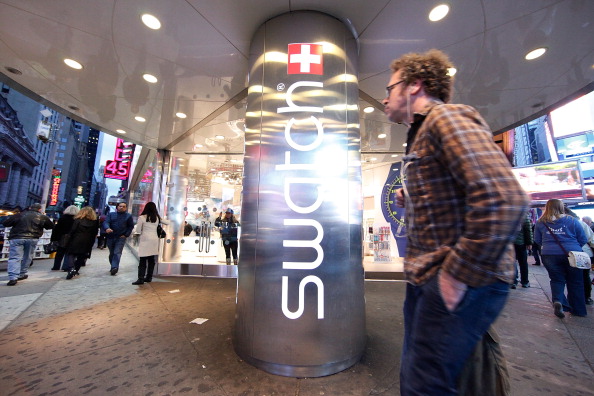 NEW YORK—Major retailers are tracking the movement of their customers by tapping into cell phones, and on July 29, New York Senator Charles Schumer said shoppers should have the right to opt-out.
Retailers usually track customers through two methods. The first detects WiFi signals from phones, the other detects communications between each phone and its network. The data is then stored by the technology companies or the retailers, depending on the terms of the contracts.
Schumer is calling on the Federal Trade Commission to require stores to give customers a clear option to opt-out.
"Personal cell phones are just that—personal. They shouldn't be used as some James Bond-like tracking device without the shopper's knowledge," Schumer said in a release.
Retailers including Swatch, American Apparel, Family Dollar, and Benetton have all tested or are already tracking customers through their cell phones, according to the release.
The technology is also used by many shopping malls around the world, including in the United States, Europe, and Australia—and has been in place for several years.
This is also not the first time the technology has faced controversey. Two U.S. malls stopped using the technology in 2011 after Schumer called them out over privacy violations. 
Schumer said in the release that the problem has become larger since then, noting that retailers have been increasingly using the technology over the last several months.
The technology is sold through companies including U.K.-based Path Intelligence, Cisco, Nearbuy, and Euclid Analytics.
Companies excuse their data collection by arguing that it does not collect data about customers, themselves, and only detects signals from cell phones to track movements.
The technology is used by retailers to identify hot spots for foot traffic, which areas have less exposure, and which products shoppers are looking at.
Most of the systems can detect the movement of customers in real-time and are meant to give analytics on customer behavior, comparable to the types of analytics collected by online retailers.
A video from Path Intelligence details how the technology works.