House Intelligence Chairman Adam Schiff (D-Calif.) said that the White House blocking testimony from Ambassador to the European Union Gordon Sondland was "additional strong evidence of obstruction."
Schiff said that Sondland's personal device, which contains texts and emails that Democrats want to read as part of the impeachment inquiry, was being withheld in addition to Sondland himself.
"The failure to produce this witness, the failure to produce these documents, we consider [it] yet additional strong evidence of obstruction of the constitutional functions of Congress, a co-equal branch of government," Schiff told reporters in Washington on Tuesday.
"There are four issues that we are looking at, at least four issues that we are looking at, all that go to the heart of our national security. And by preventing us from hearing from this witness and obtaining these documents, the president and secretary of state are taking actions that prevent us from getting the facts needed to protect the nation's security."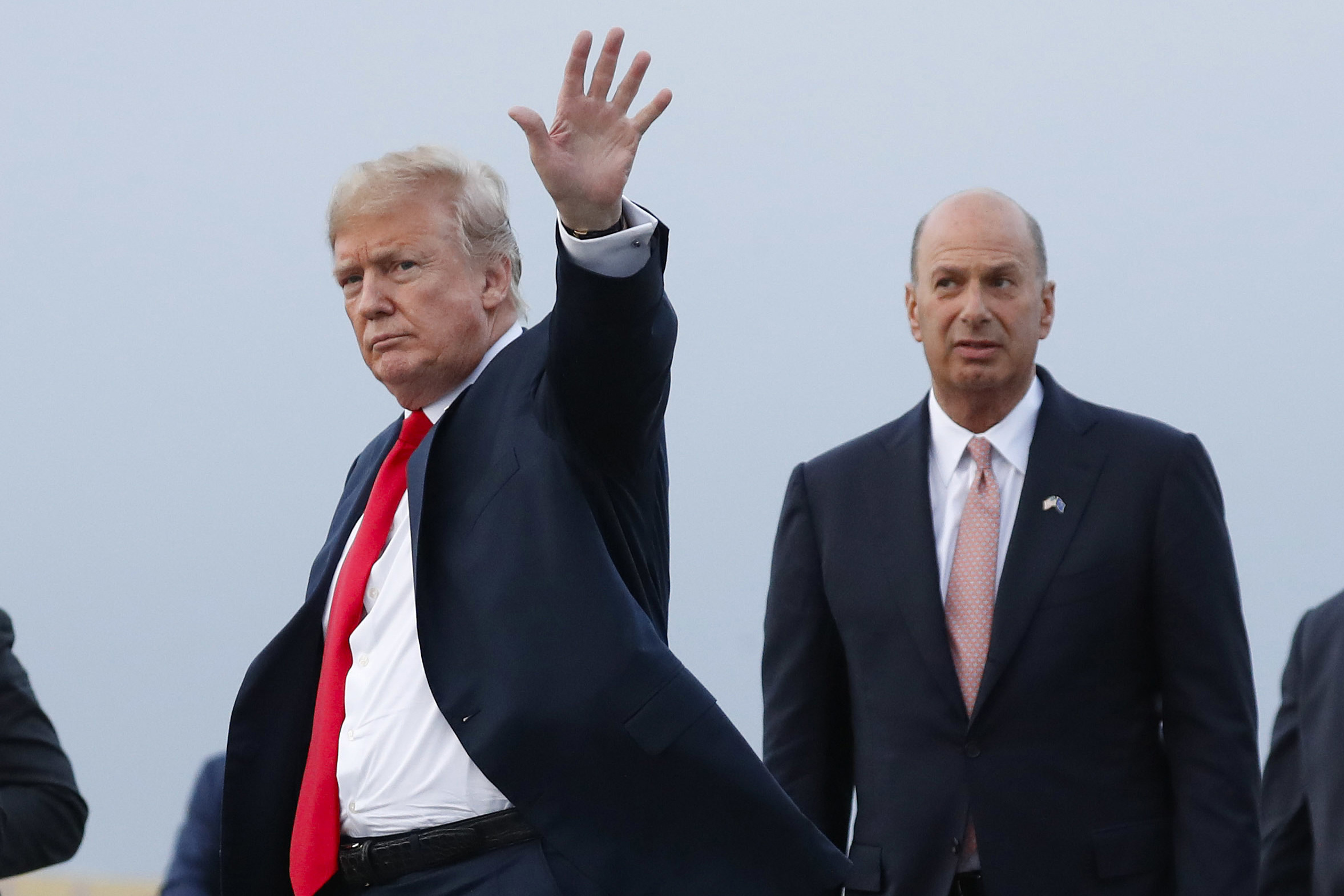 Sondland's lawyer said earlier Tuesday his client was told by the State Department not to appear for a deposition, a claim President Donald Trump later confirmed.
"I would love to send Ambassador Sondland, a really good man and great American, to testify, but unfortunately he would be testifying before a totally compromised kangaroo court, where Republican's rights have been taken away, and true facts are not allowed out for the public to see," Trump said in a statement on Twitter.
"Importantly, Ambassador Sondland's tweet, which few report, stated, 'I believe you are incorrect about President Trump's intentions. The President has been crystal clear: no quid pro quo's of any kind.' That says it ALL!"
🚨#BREAKING: Read @Jim_Jordan's statement regarding Ambassador Sondland. pic.twitter.com/4ry9enj04H

— Oversight Committee Republicans (@GOPoversight) October 8, 2019
House Republicans backed up Trump, saying Schiff was pushing to rush the impeachment inquiry.
"Chairman Schiff is following Speaker [Nancy] Pelosi's directive to 'strike while the iron is hot,' and the Democrats' reckless haste is a disservice to the American people," Rep. Jim Jordan (R-Ohio), who sits on Schiff's committee, said in a statement.
"In his efforts to rush this impeachment circus, Chairman Schiff is trampling on Constitutional considerations and disregarding legitimate concerns about due process and fairness while conducting all of this behind closed doors."
Jordan said testimony from former Ambassador Kurt Volker "already confirmed what the President has repeatedly said: there was no quid pro quo," referring to Trump's July phone call with Ukrainian President Volodymyr Zelensky.