White House Press Secretary Sarah Sanders accused Democrats of not publicly condemning Rep. Ilhan Omar's (D-Minn.) recent anti-Semitic remarks in a March 11 press briefing.
In the roughly 15 minute conference, Sanders compared President Donald Trump's readiness to condemn neo-Nazis in Charlottesville with the Democrats' apparent reluctance to directly address the issue of anti-Semitism.
"The President has condemned neo-Nazis and called them by name, which is what we are asking Democrats to do when they see the same type of hatred," she said. 
Trump told reporters on March 8 that Democrats have now become "an anti-Israel party, they've become an anti-Jewish party" after Omar—a Somalia-born Muslim—sparked fresh criticism for questioning why U.S. lawmakers support Israel.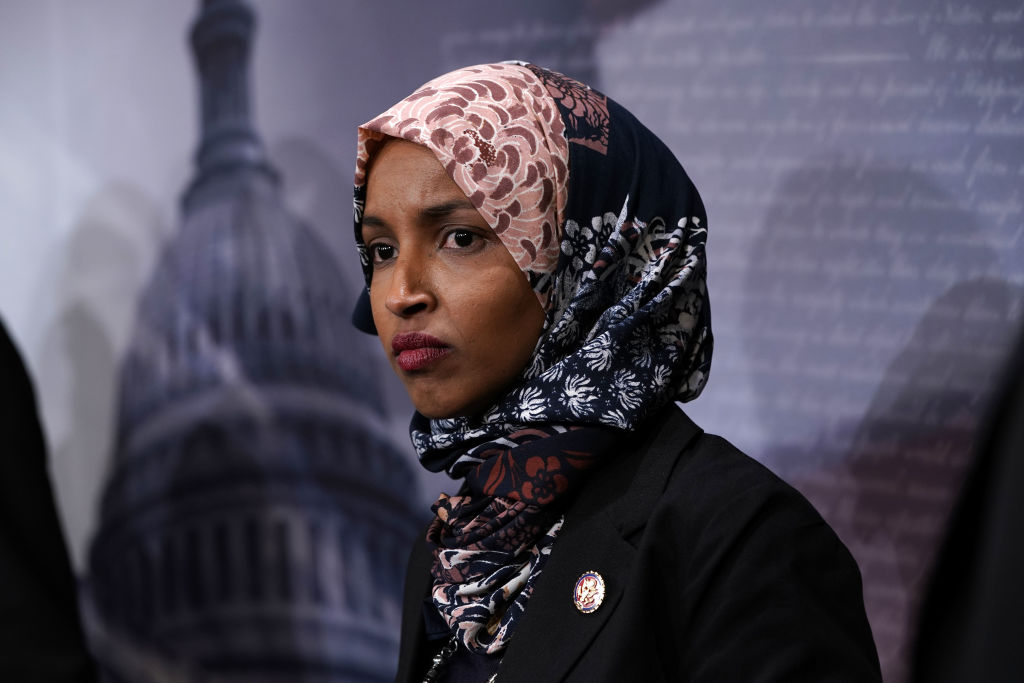 Previously, Omar said that "Israel has hypnotized the world" and supported the anti-Israel Boycott, Divest, and the Sanctions movement. Omar also took to Twitter in February to insinuate that Jewish group AIPAC was behind a scheme to exchange funding for politicians in return for support of Israel. After fierce criticism, she apologized but also suggested she was being criticized for speaking her mind.
Responding to a question on Trump's recent comments and if he truly believes that Democrats are against Jews, Sanders said that Democrats have failed to properly condemn anti-Semitism while Trump has made his position clear.
"The President has been an unwavering and committed ally to Israel and the Jewish people and, frankly, the remarks that have been made by a number of Democrats and failed to be called out by Democratic leadership is, frankly, abhorrent and it's sad," she told reporters.
Trump's statement came after a resolution condemning anti-Semitism finally came to a vote on March 7, but only after Democrats broadened the resolution with portions condemning other kinds of hate, including "anti-Muslim bigotry."
In answering a similar question, Sanders noted that reporters should be asking the Democrats themselves on why they have refused to speak out.
"Democrats have had a number of opportunities to condemn specific comments and have refused to do that. That's a question, frankly, I think you should ask Democrats—what their position is—since they're unwilling to call this what it is, and call it out by name, and take actual action against members who have done things like this, like the Republicans have done when they had the same opportunity."
When asked for the third time on the matter, Sanders responded again by saying, "You ought to ask the Democrats."
Omar has not apologized for the latest comments, which many perceived as a smear against lawmakers who support both the United States and Israel, and even earned praise from notorious anti-Semite, former KKK leader David Duke.
Trying to explain why the resolution was amended from its original version that only condemned anti-Semitism, House Speaker Nancy Pelosi (D-Calif.) said on March 7 that a new version of the resolution was expanded to "speak out against anti-Semitism, anti-Islamophobia, anti-white supremacy and all the forms that it takes." The speaker added that it is up to Omar to "explain" her latest remarks.
NTD News contributed to this report