Jury selection for Sarah Palin's defamation lawsuit against the New York Times will begin this month, a federal court said this week.
Palin sued the paper over a 2017 editorial that linked a map Palin's political action committee circulated to the shooting of former Rep. Gabby Giffords (D-Ariz.) and to the shooting of members of Congress on a baseball field in Virginia.
The paper linked the events even though it "had published pieces acknowledging that there was no connection between Mrs. Palin and [Jared] Loughner's 2011 shooting," the suit, filed in federal court in Manhattan, stated.
After the article's publication in print and online, the New York Times later removed mention of Palin from the editorial and added a correction that said it "incorrectly stated that a link existed between political rhetoric and the 2011 shooting of Representative Gabby Giffords" and "incorrectly described a map distributed by a political action committee before that shooting."
U.S. District Court Judge Jed Rakoff, a Clinton nominee, tossed Palin's suit after James Bennet, the New York Times' editorial page editor at the time, told the court he'd forgotten about the earlier articles.
But an appeals court found Rakoff erred when dismissing the suit and remanded the case back to the judge, who reversed his earlier decision and decided to let it move forward.
Now, over four years after the suit was lodged, a jury will begin to be selected by the parties on Jan. 24, according to the court docket.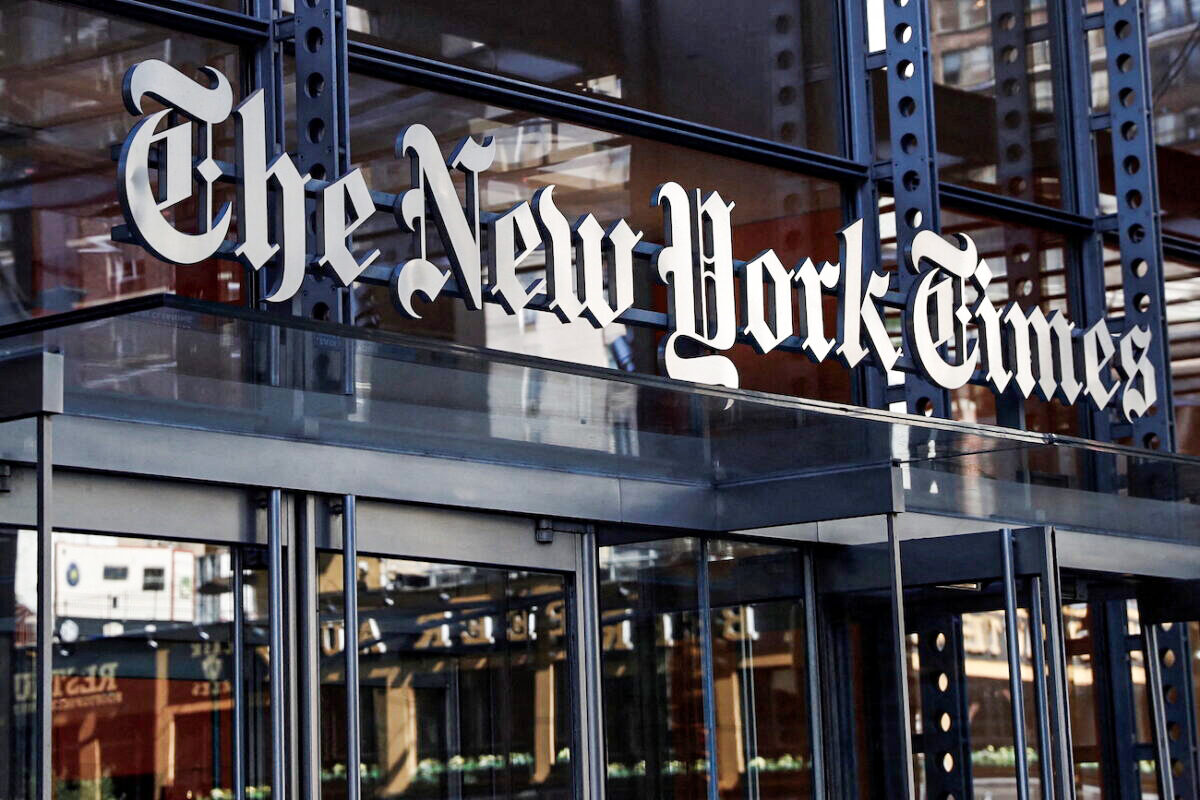 In a hearing this week, Rakoff told the parties that he would not automatically exclude jurors that have not received a COVID-19 vaccine and that he's setting aside up to two weeks for the trial, according to The Hollywood Reporter.
A spokesperson for the New York Times told The Epoch Times in an emailed statement that the paper is seeking to use the trial "to reaffirm a foundational principle of American law: public figures should not be permitted to use libel suits to punish unintentional errors by news organizations."
"We published an editorial about an important topic that contained an inaccuracy. We set the record straight with a correction. We are deeply committed to fairness and accuracy in our journalism, and when we fall short, we correct our errors publicly, as we did in this case," the spokesperson added.
Lawyers for Palin, a former governor of Alaska and the Republican vice presidential candidate in the 2008 election, did not respond to requests for comment.
After the case was revived, the attorneys said in a statement that the case was "about media accountability" and that they looked forward to proceeding to trial.