BREA, Calif.—Santa Ana, California, artist Aaron Moctezuma won the "Solo Show Award" during the "Made in California" art exhibit with his photographs highlighting vibrant custom cars.
The Made in California art show—which is on display at the Brea Art Gallery until June 24—annually features artwork from Californians who practice with a wide variety of art forms and materials.
His display titled "Carros Alterados y Rines Cromados" is a photographic exploration of the "kustom" car culture in Southern California, according to the gallery.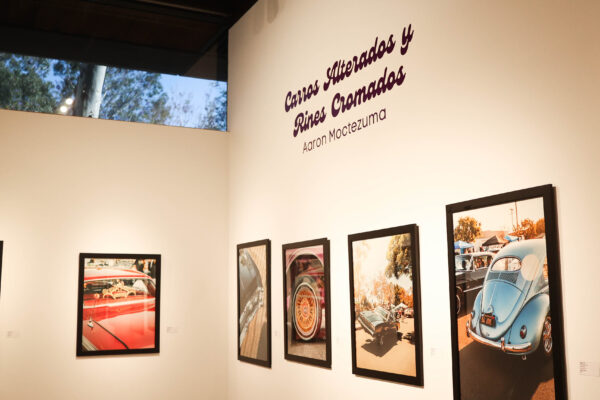 The 30-year-old Moctezuma told The Epoch Times he was "overwhelmed" when he got the call on Feb. 27 notifying him of his award.
Moctezuma's inspirations for the art display were drawn from Santa Ana—where he was born and raised—and its neighborhoods. He has grown up in the custom car community and was drawn to document lowriders as a part of his Latin American heritage.
This time, his project featuring custom cars in Santa Ana won the Made in California Art Exhibit's "Solo Show Award," which was selected by a panel of jurors from submissions of up to 10 pieces of artwork from each artist that show cohesiveness. A solo exhibition on a separate title wall and a $350 cash reward are awarded to the winner.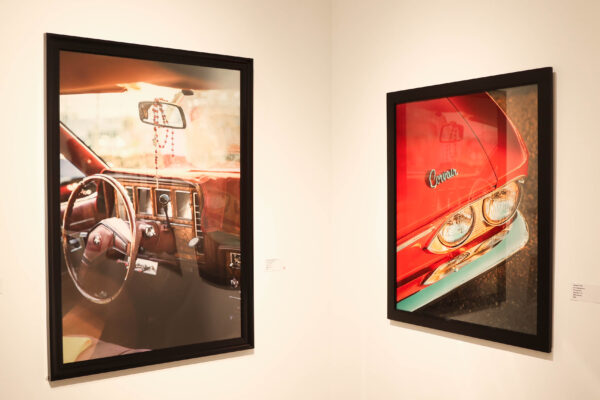 He said he wanted to show the beauty in the car community because the people involved in creating the cars "might not be able to paint or write music, but that car, that's a piece of art right there … and there's so many of them that get overlooked."
He hopes his photos will give art gallery visitors a sneak peek into a different world that is important to the Latino community, he said. His typical audience is those in the car community, but he hopes his work can still be a "positive light" for those looking from the outside.
"Maybe … it'll inspire someone. I doubt it will, but you never know," he said.
His journey as a photographer has been like riding "a roller coaster," he said, beginning in high school when he was procrastinating on a project that required him to explore a new art category. A few years later, he became a full-time photographer for a local barber supply company.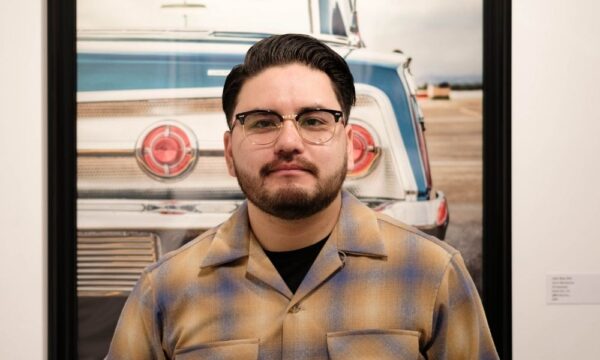 It wasn't until he received support from his photography professor, Juliana Rico, in community college that he began to gain more confidence in his skills. His growth as a photographer has been challenging and rewarding at the same time, he said, thanks to Professor Rico.
After he received the full-time job, he left school, because it was difficult to keep up with both. He said he has grown so much since dropping out because he learned a lot more working in the field than in classes.
Calling himself a "true millennial," Aaron works multiple jobs besides investing in his photography career. He has noticed he doesn't catch onto his interest in a topic until he has already become regularly involved—such as with the car photos.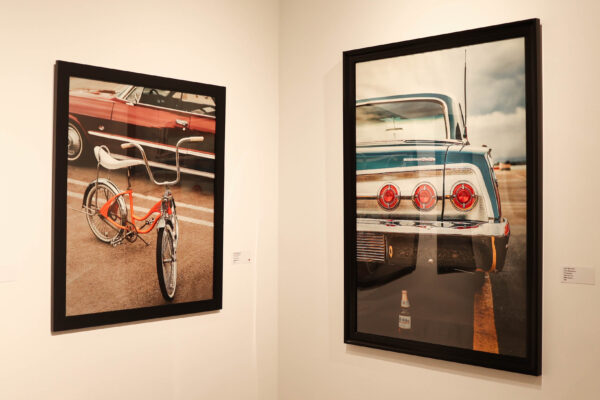 "I didn't realize I was doing that work until someone told me I was," he said.
He now finds himself in an environment of growth where he can explore new concepts and opportunities in photography while developing his career in multiple directions. In steps forward, he said he is hoping to see where photography will take him—instead of the other way around.