SAN CLEMENTE, Calif.—The San Clemente City Council this month unanimously adopted a plan aimed at staving off future potential impacts to its beaches and shores due to rising sea levels, and coastal erosion.
The so-called Coastal Resilience Plan seeks to address a range of issues—everything from easing incremental shoreline erosion all the way to a worst-case scenario where the region's sea wall—which protects homes and other structures—would be gone.
According to the plan, the wearing away of beaches is due to the gradual rise of the ocean.
But one councilman—who ultimately voted for the plan—disagreed with the overall plan's assessment that the issue was due to rising sea levels.
Councilman Steve Knoblock said erosion is the man-made result of officials no longer moving sand from two nearby rivers to San Clemente beaches, a remedy called "sand replenishment."
He said that too much residential development has disrupted how sand moves—and ultimately rests—under the ocean's surface.
"People were given dominion over the earth," Knoblock said. "Natural long occurring erosion is silly to me. It's bad science, it makes no sense, and it plays into a narrative that man is the trespasser on this earth instead of the caretaker of the earth."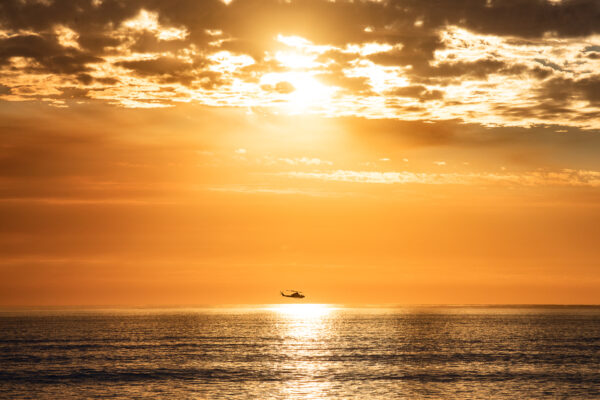 Since the 1950s, Knoblock said the San Juan Creek—a 29-mile stream starting near Dana Point which runs to Riverside County—flowed freely into the ocean, carrying sand during the winter to the beaches of San Clemente.
However, according to Knoblock, years of housing development have stopped this so-called sand migration.
Others close to the issue agree.
"We lost our sand supply and our transportation system through human engineering for the development of South Orange County," said Don Brown, director of Pier Pride, a nonprofit formed in 2020 that partners with the city and community stakeholders to preserve the Pier's needs.
Brown, who moved to San Clemente in 1971 and served on the city's planning commission for a decade, said he witnessed landmarks on the beach dissipate due to "unintended consequences" from county developers since the 1980s.
The U.S. Army Corps of Engineers recommended in 2016 to place some 250,000 cubic yards, or approximately 3,400 feet of sand, along the San Clemente shoreline from Linda Lane to South T-Street beaches. Doing so, per the report, would ultimately widen the beach by 50 feet.
The report also indicated that such an infusion of sand should occur every handful of years.
According to Brown, that process could begin as early as next year.
After years of designing and pre-construction monitoring, replenishing the sand will drive the Coastal Resiliency Plan forward.
However, councilman Knoblock remained skeptical about the next phase and suggested that the city hire a full-time "sandman."
Coastal Newport Beach has also experienced erosion in recent years. As a result, the city takes sand annually from the Santa Ana River to replenish its shorelines, according to San Clemente councilman Knoblock.
Some San Clemente officials also said they worry that the newly approved plan will address rising sea levels threatening the embankment protecting railroad tracks near beaches and the area's sea wall.
Meanwhile, San Clemente's newly approved "resilience" plan lays out three scenarios, or "trigger points," that could pose a threat—without mitigation—to the region if sea levels rise.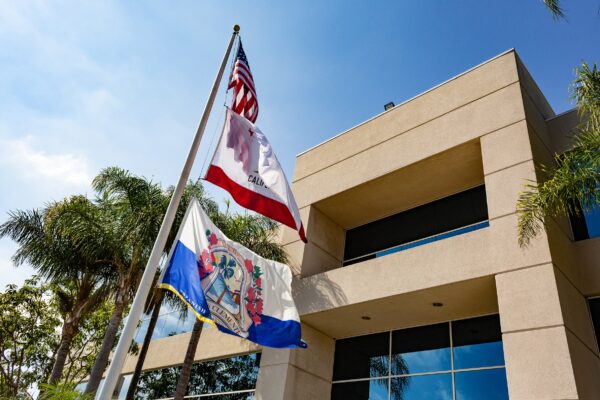 With just a small amount of rise—at 8 inches—the report said, beaches could lose about half of their width, impacting existing structures like the city's Municipal Pier, its Marine Safety Building, and some railroads.
The plan says that at about 3 feet, smaller beaches may disappear entirely during some months of the year. And at about 5 feet, sea walls and railroads would be wiped out, placing homes and other structures atop San Clemente's bluffs in danger of collapse due to incessant pounding waves.
According to the National Oceanic and Atmospheric Administration out of La Jolla, California, the sea rises, currently, at about one inch per year.
Experts project a global sea-level rise of "another 1 to 8 feet by 2100."
Aside from Knoblock's view of the erosion problem, he said the city's new plan made "superfluous assumptions."
He said the plan is now just a series of recommendations, which he said he hopes doesn't turn into legislative fiat in the future.
"I just have to say as future councils look at this, I hope this does not become a regulatory document, but incrementalism in government tends to lean that way," he said.
The newly adopted plan recommends tracking water levels, reestablishing an annual shoreline monitoring program, and identifying erosion hot spots.
Additionally, it recommends the establishment of a mechanism to raise funds for coastal resiliency programs and projects.
The plan also suggested the reestablishment of the beach sand replacement program.