The mother of Tamir Rice, the 12-year-old Cleveland boy who was shot and killed last year, called out Cleveland Cavaliers superstar LeBron James, asking him to say something about her son's death.
Samaria Rice said she wants James to take a stand on police officers shooting her son on Nov. 22, 2014, and who mistook his toy BB gun for a real firearm.
A grand jury later chose not to indict one of the officers, prompting his mother as well as activists to cry foul. Some called on James to comment on the matter, prompting the #NoJusticeNoLeBron hashtag on Twitter, while some say the Cavs should bench James if he says something.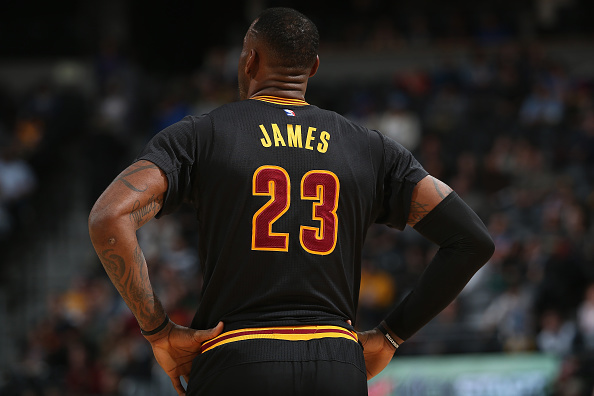 "For me, I've always been a guy who's took pride in knowledge of every situation that I've ever spoke on," James explained, according to ESPN.
"And to be honest," he added, "I haven't really been on top of this issue. So it's hard for me to comment. I understand that any lives that [are] lost, what we want more than anything is prayer and the best for the family, for anyone. But for me to comment on the situation, I don't have enough knowledge about it."
For Samaria Rice, though, James's response wasn't good enough.
Rice told NewsOne, "I think it's quite sad that LeBron hasn't spoken out about my son.
"I'm not asking him to sit out a game. I know his kids got to eat too, but you can at least put on a shirt or something. Some of the other athletes, some of them have said something, some of them haven't. I think they should just make a statement. I'm not asking nobody to quit their job or anything, but make a statement for us black people out here."

Some people have come to the defense of James, including NBA Hall-of-Famer Charles Barkley, who said the calls to boycott James were "100 percent unfair."
"Say you're Muslim or a woman or a white guy, there's always always something [controversial]," he told AL.com. "Is everybody going to sit out every time there's a social issue?"
"It's exhausting being black," he added. "When me and the brothers get together, we say, 'This [stuff] happens every month, every day.' There's always racist black [stuff] to talk about. We can't just go to work and come home like white people. Every day it's something; it's exhausting. We could be mad all the time."