While it's often said that blood runs thicker than water, sometimes your closest family members aren't human, as a story from Oklahoma proved earlier this spring. In the small community of Bethel Acres, police were called to a house where a man had suffered from a fatal heart attack.
What they found was a heartbreaking scene. An elderly Labrador Retriever, presumed to be about 20 years old, was lying next to her deceased owner, refusing to leave his side. The dog, named Sam, was all alone after losing Arthur, her best friend.
KWTV – NEWS 9 did a BEAUTIFUL job on this story and we are so thankful that they reached out to Phillip to get some statements about Arthur. We are honored to be able to be a part of their story. ❤️

由 1 Day Ranch 发布于 2019年3月8日周五
As friend Phillip Gordon told Oklahoma City news station KWTV, Arthur and Sam had always been inseparable, up until the very end: "they were the best of friends." Sam never took her eyes of Arthur, even when he was gone. His friend Phillip said she "would wait in the house on him, look[ing] out the window."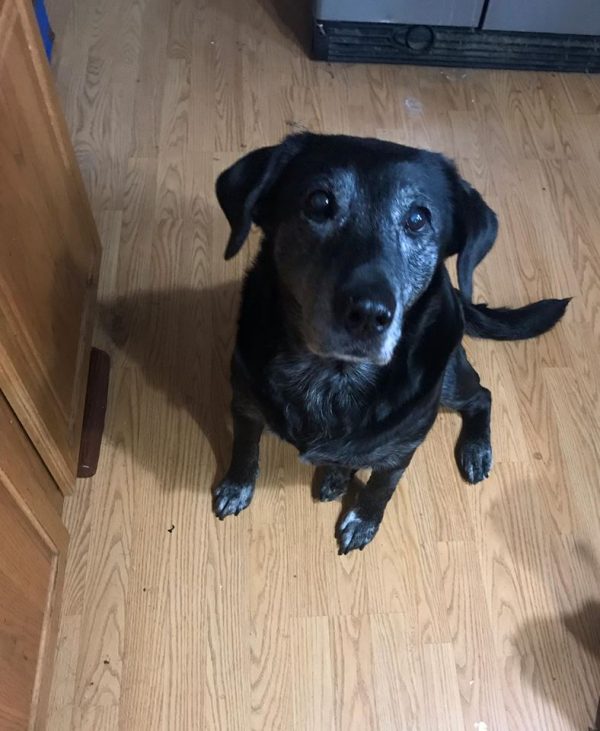 When Arthur's health took a turn for the worse and he needed medical attention for his heart troubles, Sam was increasingly desperate to be with her owner. When he was transferred to the hospital, she jumped through a window to try and find him.
Though doctors wanted to keep Arthur at the hospital because they felt he wasn't well enough, he made the decision to be at home with Sam rather than stay on. Ultimately, Arthur's heart gave out, and Sam's broke when he went.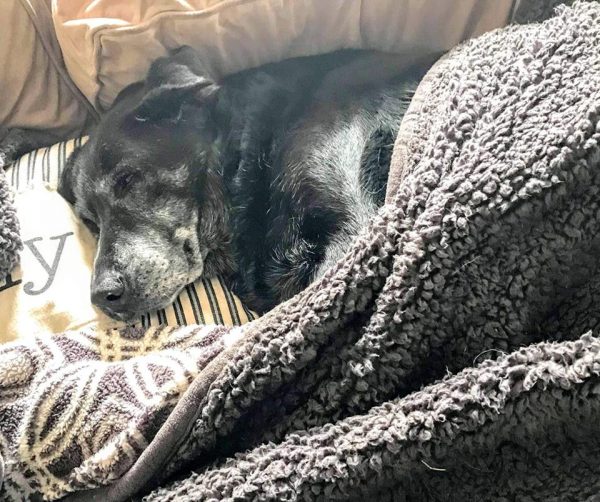 When emergency medical services arrived, they didn't know what to do as Sam showed no willingness to leave Arthur. While it wasn't clear how long the two had been there, it seemed like it had been at least a day.
Thankfully, Bethel Acres has an amazing animal welfare organization called 1 Day Ranch, "dedicated to the care and rehabilitation of horses, small livestock, and dogs that have been the victims of abuse and neglect." The charity's founder and director Maehghan Olsen told People magazine that when she came to Arthur's house, Sam was extremely disturbed, "panting, shaking, and showing other signs of stress."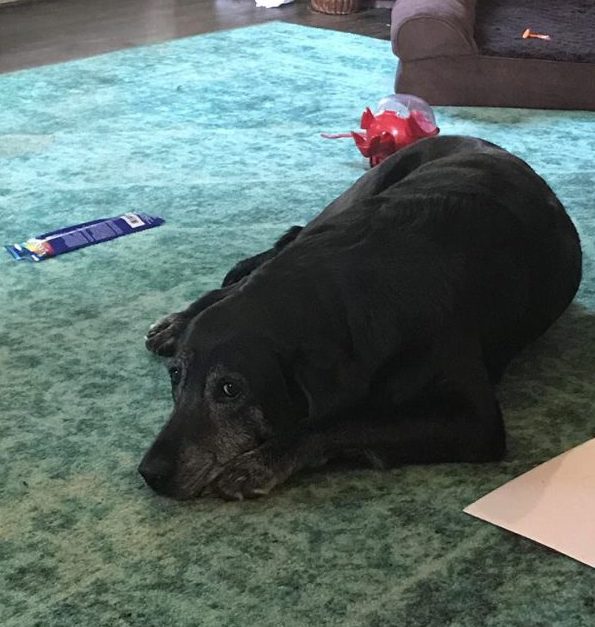 Olsen sat with the dog and tried her best to comfort her and eventually put a leash on her and led her away: "I let her say goodbye." On the way to her new home at 1 Day Ranch, Sam was crying and grieving for her owner.
Once at the ranch, Sam had a hard time adjusting to life without Arthur, who had been her human companion for such a long time. Fortunately, Olsen was able to pick up some blankets and pillows from Arthur's house so Sam had something familiar around her.
😔💞: A loyal canine is mourning the death of her human companion. Sam, a Labrador retriever, was found next to her…

由 KWTV – NEWS 9 发布于 2019年3月8日周五
Olsen was able to bring Sam to Arthur's funeral and hopes this will help provide some closure for the dog. Recently, 1 Day Ranch posted an update on their Facebook feed, as they're getting asked about Sam all the time.
There's a happy ending in that Sam has been permanently adopted by the family that lives on the ranch. She's given the medical attention she needs, lots of love, and play with other dogs, as well as goats and pigs. As Olsen wrote: "Her life is full of love, snacks, and naps. She's definitely living her best life!"
Hello everyone! We wanted to say a huge Thank You for the outpouring of love from everyone Re: the loss of Fabio. It was…

由 1 Day Ranch 发布于 2019年4月25日周四