BEIJING—One of the most sacred locations in Tibetan Buddhism, the Jokhang Monastery in Lhasa, caught fire on Feb. 17, but there were no reports of any casualties and the extent of the damage was unclear.
The state-run Tibet Daily said part of the monastery, a UNESCO World Heritage Site with a history of more than 1,000 years, caught fire in the early evening.
"The fire was quickly extinguished, there are no casualties and order is normal in its environs," the newspaper said on its WeChat social media account.
Other state media outlets showed pictures of flames leaping into the sky and water being sprayed on them by the fire services.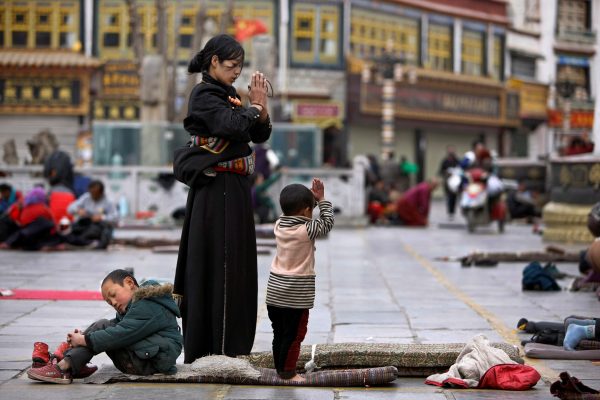 On Chinese social media Feb. 17, netizens reported that many posts about the fire were deleted. They also found that few Chinese media had published articles on the incident.
China has ruled Tibet with an iron fist since Chinese troops marched in and took over the region in 1950.
The Chinese regime has routinely denied their repression of the largely Buddhist Tibetans, despite accounts from exiled Tibetans and human rights groups.
By Ben Blanchard. Annie Wu of The Epoch Times contributed to this report.