Britain will "not be deterred by bullying" by Russia when it comes to helping allies such as Ukraine, Defence Secretary Ben Wallace has said.
Addressing the House of Commons on Monday, Wallace said he would visit "a number of countries" in Eastern Europe and Scandinavia this week, "many of whom are very, very worried by what has been happening."
Tens of thousands of Russian troops are massing near the border with Ukraine, raising Western concerns over possible Russian aggression.
Wallace told lawmakers that the UK will "work with whoever wants us to work with them who share our values."
"We will not be deterred by bullying, we will not be deterred by distance," he said. "We shall step up and help those countries in Eastern Europe, those countries in Scandinavia, and Ukraine, should they wish our assistance."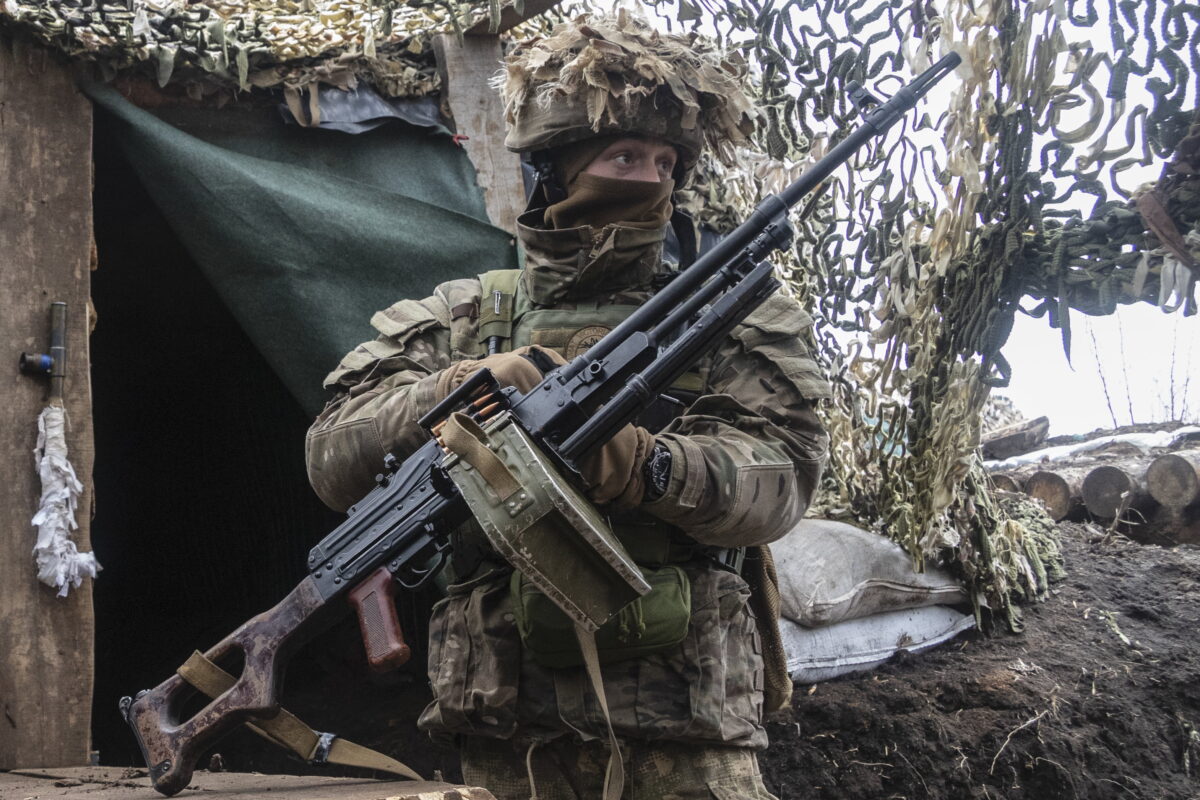 Wallace also said it was important to help Ukraine "sustain a navy capability" after the country lost large parts of its navy when Russia illegally annexed Crimea.
Russia has demanded that NATO reject Ukraine's application to join the military alliance and roll back its deployments in Eastern Europe.
Russian and U.S. officials held talks in Geneva but gave no sign of narrowing their differences on Ukraine and wider European security.
Russia will hold talks with NATO in Brussels on Wednesday and will meet representatives from the Organization for Security and Cooperation in Europe (OECD) in Vienna on Thursday.
At an event to mark the 40th anniversary of the Falklands War on Monday, Wallace said: "While we are hopeful of the best outcomes of this week's diplomatic efforts, we should not be overly optimistic and prepare for the worst."
"The parallels with 40 years ago barely need articulating but for me the most valuable are the threats to our country, our people, our allies, and our territory come from any direction and at any time," he said.
"Distance should not deter Britain, nor will the scale of the challenge, and history is littered with the consequences of those who underestimated this small island."
The UK Foreign, Commonwealth, and Development Office (FCDO) also urged Russia to "stop its acts of aggression."
"The UK is working closely with our allies and partners, including the U.S., to make clear to Russia that we will not accept its campaign to subvert its democratic neighbours," a spokesman said.
"Any military incursion into Ukraine would be a massive strategic mistake with severe costs," he said.
PA Media contributed to this report.