The Russian military has deployed anti-ship missiles in the Arctic, in a sign that—if necessary—the nuclear power intends to protect its claims in the resource-rich region by force.
A video released by the country's defense ministry on Sept. 26, showed multiple launches of supersonic P-800 Onyx missiles, which are part of Russia's Bastion coastal defense complex.
The ministry said the launches were a part of tactical drills by the North Navy Fleet.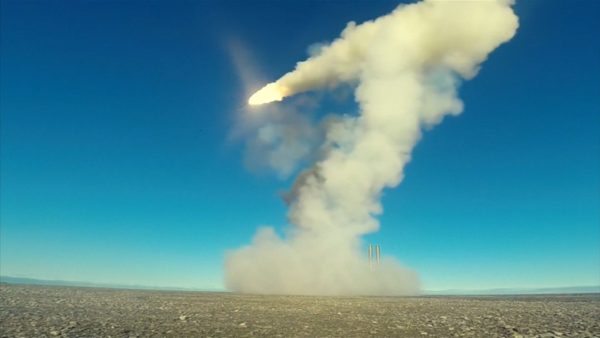 A North Navy Fleet spokesperson told Interfax the missiles system had been delivered to a base on Kotelny Island, in eastern Siberia, to take part in the drills.
"Rocket fire will be launched at a remote target simulating a group of enemy surface ships," the spokesman was quoted as saying, according to Interfax.
Moscow's interest in the Arctic stems from the discovery of immense untapped oil and natural gas reserves in the region, as well as from the desire to secure access to the Northern Sea Route (NSR).
"Russia's future lies in the Arctic," says Malte Humpert, a senior fellow at the Arctic Institute, The Economist reported. "It will become an essential corridor to extract and transport resources to Asia and Europe."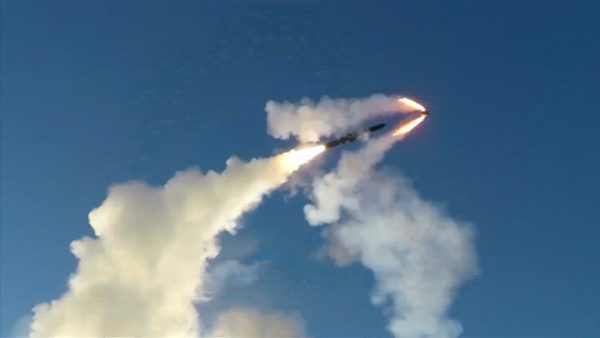 The missile deployment comes just days ahead of the expected arrival in the port city of St. Petersburg of the Venta Maersk, a specially strengthened vessel that is the world's first container ship to venture into the Russian Arctic. The maiden voyage of the Russian ship is reported to be a test run to determine the feasibility of NSR as a shipping route—and a sign of increased interest in the Arctic.
Russian President Vladimir Putin signed a military doctrine into effect in 2014, entrusting Russia's armed forces with maintaining the country's strategic interests in the Arctic, according to the Moscow Times.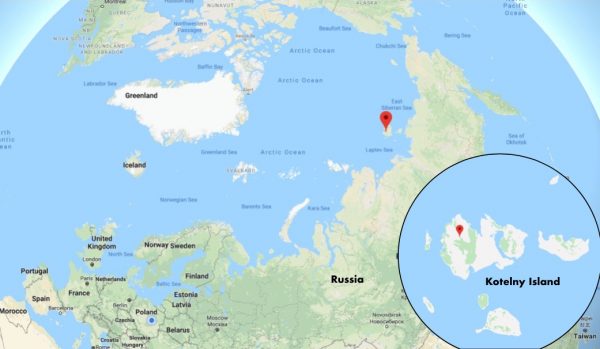 The recently released footage showed an Onyx missile, which can travel at speeds of up to 1,980 mph (3,186 kph), shooting up in the air and then gliding above the sea towards a mock target designed to simulate a group of hostile ships.
A Bastion launcher can carry two Onyx anti-ship missiles, which can engage targets as far away as 186 miles (300 kilometers), RT reported.
Russian Deputy Prime Minister Yuri Borisov said on Wednesday, Sept. 26, that Russia's new weapons show the country is "to be reckoned with," according to state-run news agency TASS.
"These efforts have shown the whole world that Russia is something to be reckoned with," he said, in reference to a series of new weapons presented by Putin in March of this year. "To put it mildly, the whole world underestimated Russian industry, Russian defense industry, and all our achievements, saying that everything is rusty, their rockets don't fly.
"We have some very good beginnings, and to some extent, we are trend-setters," Borisov said, according to TASS.