Hong Kong's win against Kenya was not enough to wrest Regal Hotels Cup of Nations from defending champions Russia.
Saturday Nov 18 saw Hong Kong Football Club host the final two matches of the 2017 Regal Hotels Cup of Nations with defending champions Russia looking to capture the cup for the third time with a win over Chile. Meanwhile Hosts Hong Kong who played their match against Kenya later in the day knew that a win by Chile would give them a chance… a slim chance, to wrest the cup from the holders hands.
Chile vs Russia got off to a brisk start Chile opening the scoring with a penalty on the 5 minute mark. Despite that it never looked like Russia were going to lose. Both sides attacked well but Russia's passing was more accurate and, at times, so fast it left the Chileans looking around for the ball. Despite Russia twice going a man down Chile were unable to make the extra man count while Russia piled on the pain (for both Chile and Hong Kong) with an eventual 42-11 win.
Hong Kong, unable now to do better than second place, came out to win their match against Kenya. First half tries from winger Conor Hartley and flanker Toby Fenn and a conversion and penalty from fly half Matt Rosslee were followed by a third try from Lex Kaleca while they managed to restrict Kenya to just 6 points from the boot of Kenya's Darwin Mukidza. Despite their early fire the hosts were unable to maintain pressure in the latter part of the first period and Kenya were able to make progress ending the half 22-13. The second half was to continue as the first had ended with Hong Kong pulling ahead, only for Kenya to pull them back. 22-20 became 27-25 became 34-30 until two late penalties from the boot of Mathew Rosslee finally put the game to bed at 40-30.
Coach Leigh Jones was pleased with the outcome of the tournament, but chagrined at today's outing:
"It's been a great week. All teams are very credible opponents and we need to play this level of opposition more often, but we made hard work of a game we could have won easily, and one we also could have lost easily".
Selected photos from the final round of matches played at Hong Kong Football Club: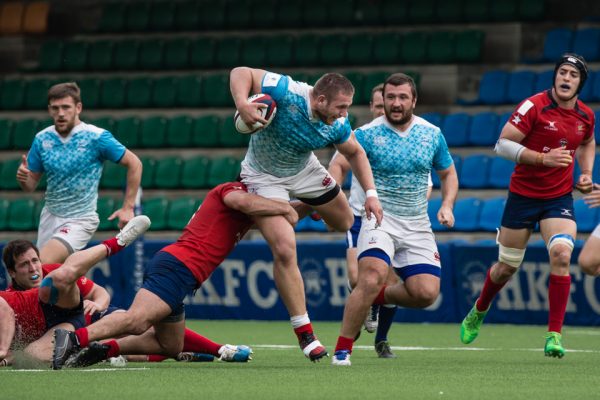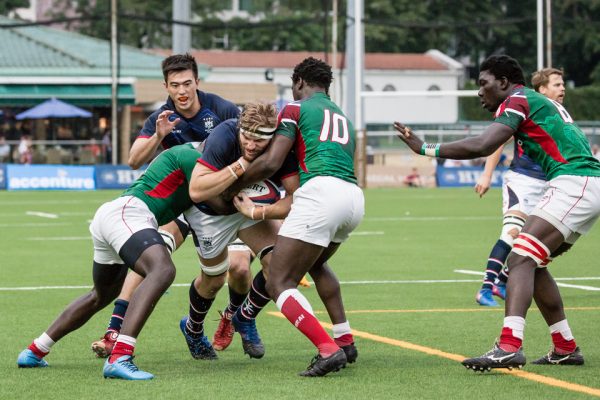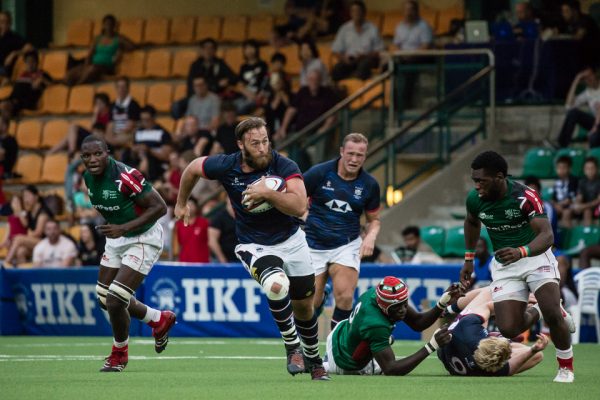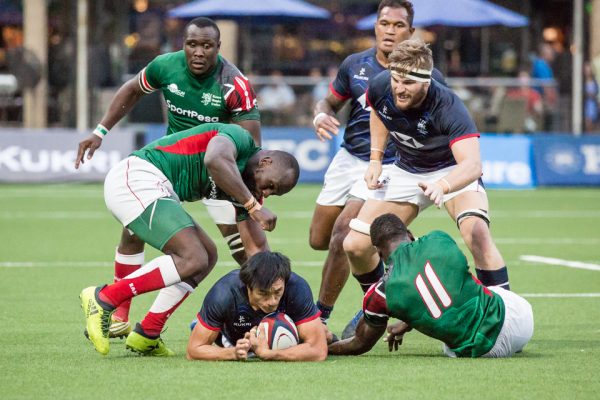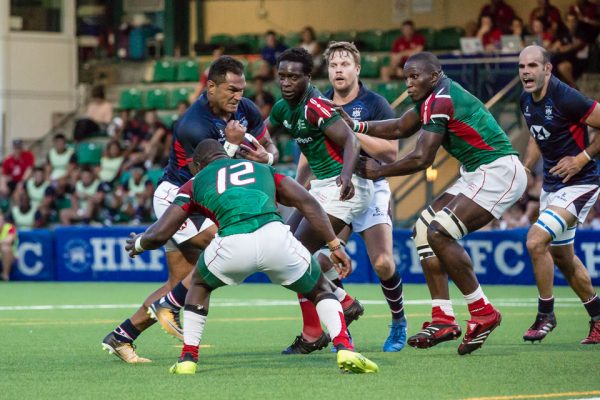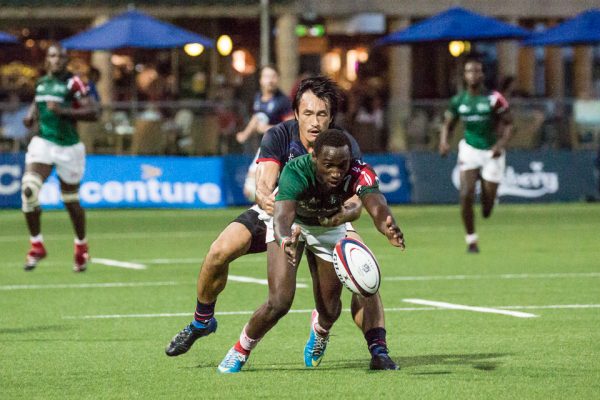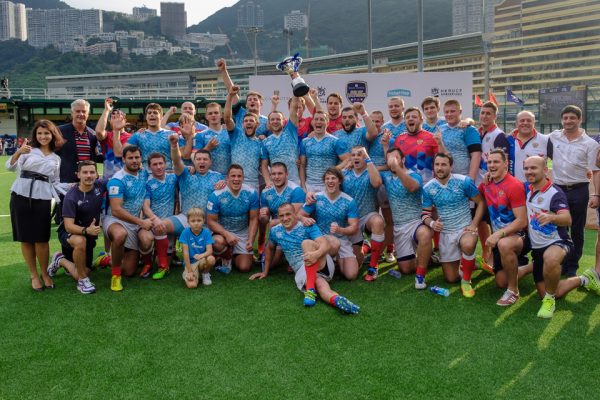 Dan Marchant is a freelance writer and photographer in Hong Kong