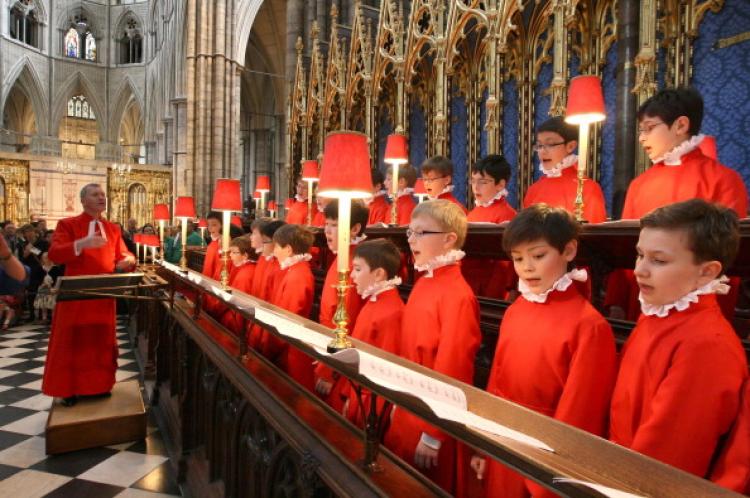 The royal wedding later this month could serve a second function: a rehearsal for the inevitable funeral of Queen Elizabeth II, the British tabloid Sunday Express has reported.
British officials will reportedly take advantage of the presence of numerous dignitaries and Commonwealth leaders to rehearse the specifics of the funeral arrangement, which is codenamed "London Bridge."
"Obviously we all hope such a sad event will be a long way off—[Her Majesty Queen Elizabeth II] may be 84 but she's in very good health—yet we need to rehearse the logistics and timings for what will be a huge ceremony," the Express quoted a royal staff member as saying.
The planned cortège will take the same route of the wedding procession: from Buckingham Palace to Westminster Hall.
"It may seem odd to think about his grandmother's demise at the same time as William's wedding but having all these diplomats and VIPs in London on April 29 makes it sensible to run through the procedures and things like seating plans," the source told the British newspaper.
The report noted that the Queen has taken a "pragmatic" approach to the planning and "takes rather a keen interest in the details."
The royal wedding between Prince William and Kate Middleton will take place April 29 and is sure to garner buzz and significant media coverage from around the globe.
On Friday, Middleton and Prince Harry, the best man, as well as her sister Pippa, the maid of honor, attended one of many royal wedding rehearsals, according to the AFP news agency.
And despite Middleton recently admitting that she was nervous before the big day, a source told the Daily Telegraph that she is fine.
"They were not worried, they all seemed quite excited. [Middleton] was very relaxed," a source told the paper.