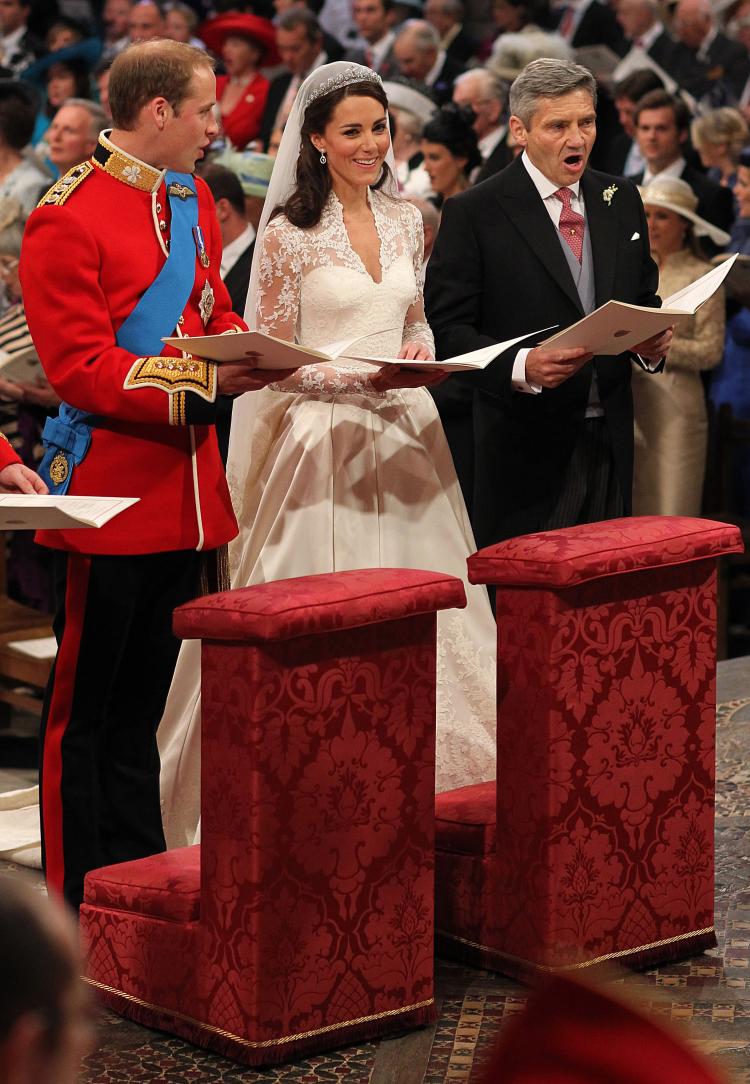 At last, the prince has his wife, and the world its princess.
Prince William and Catherine Middleton tied the knot on Friday morning at the historic Westminster Abbey in front of about 1,900 guests.
The titles conferred on Prince William and his bride are William, Duke of Cambridge Catherine, Her Royal Highness the Duchess of Cambridge. They will also take the courtesy titles of Earl of Strathearn and Baron Carrickfergus and Countess of Strathearn and Baroness Carrickfergus.
But to the world of wedding watchers, Catherine Middleton is a princess.
The ceremony was watched by an estimated 2 billion around the world, with hundreds of thousands thronging the streets of London in a warm atmosphere. The crowds of tourists and Londoners fell quiet at they solemnly watched the service on large screens.
After both saying "I will" in the marriage solemnized by Archbishop of Canterbury Rowan Williams, Prince William said "With this ring I thee wed" and slipped the gold band onto Middleton's finger.
A smile flickered across the mouth of the nation's new princess as the cheers from the crowd outside drifted into the abbey.