LONDON—Britain's Prince Harry and fiancée Meghan Markle marry on Saturday, May 19, in a ceremony that brings together royalty and Hollywood glamour.
Queen Elizabeth's grandson Harry and Markle, who starred in the TV drama "Suits", will tie the knot at St George's Chapel at Windsor castle, the oldest and largest inhabited fortress in the world.
Hours before the ceremony, Queen Elizabeth bestowed the title of Duke of Sussex on her grandson, a step that means that Markle will become a duchess when she marries Harry.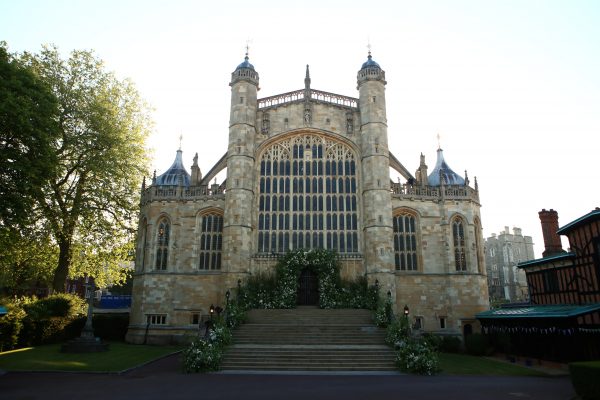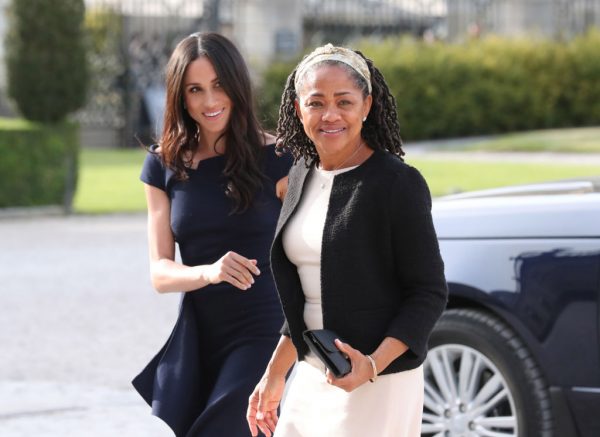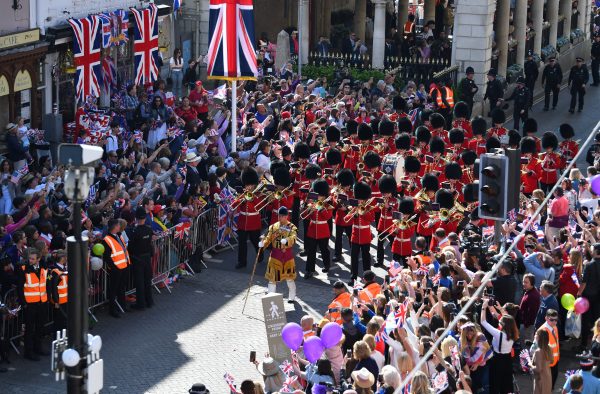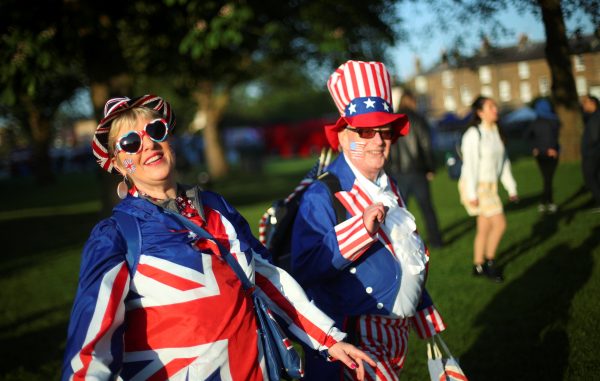 Here are brief details about the wedding:
8:00: The 1,200 members of the public invited to the grounds of the castle for the wedding will begin to arrive.
8:30 to 10:00: The 600 guests for the ceremony will arrive by coach at the castle's Round Tower. They will walk to the chapel and enter via the South Door.
10:00: At about this time, Markle and her mother will leave their hotel by car, travelling along the Long Walk promenade that runs up to the castle to allow spectators catch a glimpse of the bride on the way to the ceremony.
10:25: Members of the royal family will begin to arrive and will enter the chapel via the Galilee Porch to be met by the Dean of Windsor. Some will be on foot and some will arrive by car.
10:40: Harry and his elder brother and best man Prince William will arrive at the chapel, most likely on foot, and will enter by the chapel's West Steps, having greeted some of the public and charity representatives invited to be in the grounds.
10:42: Harry's father Prince Charles and his wife Camilla arrive at the Galilee Porch.
10:45: Markle's mother arrives at the Galilee Porch and is escorted to her seat by the Dean of Windsor.
10:52: Queen Elizabeth will be the last of the royals to arrive.
11:00: Markle will enter the chapel through the West Steps with her bridesmaids and page boys. When she reaches the Quire, about halfway down the chapel, she will be accompanied by Prince Charles.
The service begins. David Conner, the Dean of Windsor, will conduct the service and Justin Welby, the Archbishop of Canterbury and spiritual leader of the world's Anglicans, will officiate for the exchanging of vows.
Michael Curry, the Presiding Bishop and Primate of The Episcopal Church, will give the address.
12:00: The service ends. The newlyweds will process out of the chapel and then acknowledge the 200 specially invited charity representatives gathered in the Cloister outside.
Family members will gather on the West Steps while other members of the congregation will file out to wave off the couple as they begin a procession in an Ascot Landau carriage. The procession which will take the couple through Windsor before returning to the castle up the Long Walk is due to last about 25 minutes.
Watch: the Royal Wedding Carriage Procession Route
12:25: Guests at the chapel will walk to the reception at St George's Hall, a huge, grand banqueting room in the State Apartments. The couple will join them having completed the carriage procession
18:00: The bride and groom will leave the castle to attend an evening reception at nearby Frogmore House which will be attended by 200 guests
Recommended video
Royal Weddings Throughout the Decades