Rosie MacLennan Wins Canada's First Gold Medal
August 4, 2012 11:50 am Last Updated: October 1, 2015 12:42 pm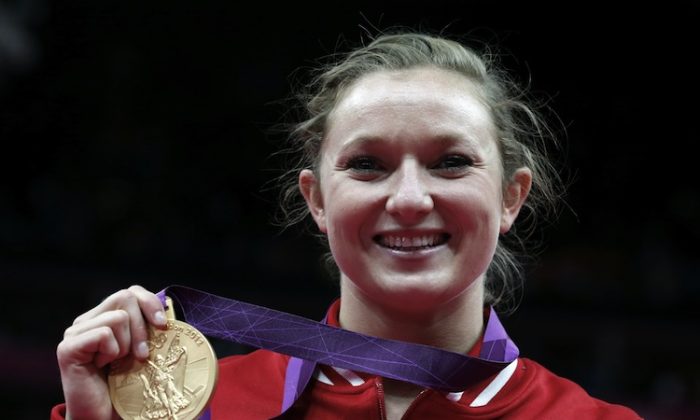 Rosannagh (Rosie) MacLennan won Canada's first gold medal at the London Olympics on Saturday in women's trampoline.
The 23-year-old from King City, Ontario, got past two Chinese women to take gold. Canada's Karen Cockburn narrowly missed out on a bronze medal, finishing with a final score 0.09 points behind the third-place score.
"It's unbelievable," MacLennan said in an interview with CTV. "It's a dream come true."
She went on to say that the only thing better would be if Cockburn were up on the podium with her.
She noted that she drew inspiration from her grandfather and support from the Skyriders Trampoline Place where she trains.
"The values that he instilled in my family just pushed me through," MacLennan said about her grandfather. "It [the support] motivates you to keep training."
MacLennan finished seventh at the 2008 Olympics in Beijing and has now won her first gold medal and Canada's first gold medal in the sport of trampoline.
MacLennan was in fourth place going into the final round. Competitors have just one chance for their final routine. MacLennan wanted to "give it my all" and it proved to be good enough to edge Huang Shanshan.
The Epoch Times publishes in 35 countries and in 19 languages. Subscribe to our e-newsletter.