Rock icon Billy Idol became a U.S. citizen in a ceremony in Los Angeles on Nov. 14, holding the American flag as he took the Naturalization Oath of Allegiance.
The U.S. Citizenship and Immigration Services (USCIS) tweeted out a set of images of the 62-year-old rock star in the ceremony.
The USCIS composed a playful caption to the collage, borrowing a line from "White Wedding," a well-known Billy Idol song. "It's a nice day for a naturalization ceremony," the USCIS wrote in the tweet. "Congratulations on Billy Idol on becoming a #newUScitizen today in Los Angeles, CA."

Fans of the legendary musician responded to the tweet with a flurry of comments.
"Knew it would happen he's lived over there for a long time so was bound to happen," said one commenter.
"CONGRATS BILLY IDOL!!!!! 🇺🇸🇺🇸🇺🇸" tweeted another fan.
The requirements to become a naturalized US citizen include being able to read, write and speak basic English, and be "of good moral character."
The Oath of Allegiance includes vowing "to support and defend the Constitution and laws of the United States of America against all enemies, foreign and domestic."
It's a nice day for a naturalization ceremony. Congratulations Billy Idol on becoming a #newUScitizen today in Los Angeles, CA. pic.twitter.com/4s7KXHqoKC

— USCIS (@USCIS) November 15, 2018
Idol, who was born William Michael Albert Broad in the British town of Stanmore, Middlesex in 1955, has been a resident of the United States for years.
"Sad that he now is seen as American even though he will always be British to us old-timers! Yes I know he's been there since 1980," wrote another fan.
In fact, Idol moved to New York in 1981 to launch a solo career, after co-founding the punk rock group Generation X in the U.K., according to the Daily Mail.
"His music makes me feel like a teenager again back in 1980s," another commenter wrote. "I love him for that!"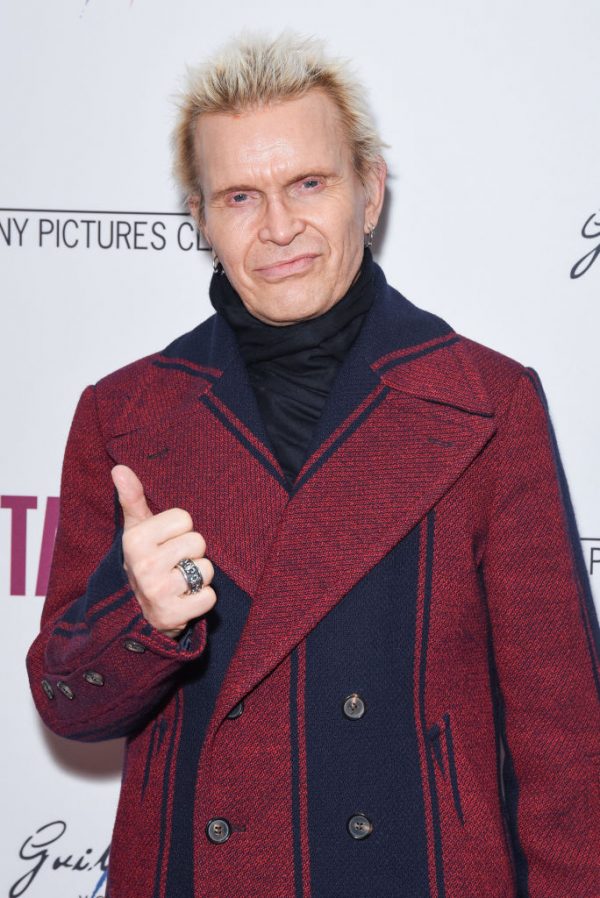 His first self-titled album was released in 1982 and contained the iconic song "White Wedding," for which the British rocker is perhaps best known. The song has since been covered by a host of bands.
While "White Wedding" reached No. 36 on the Billboard Hot 100 in 1983, it was not Idol's most popular hit. That honor belongs to "Mony Mony," which peaked at #1 on Billboard.
Idol moved to Los Angeles in the late 80s, where he has been based ever since.
The 62-year-old rocker continues to perform, recently announcing plans for 10 concerts as part of a Las Vegas residency at the Palms Casino Resort in 2019, according to a press release.
"The 10-show run, which begins Jan. 18, 2019 and continues with dates throughout January and October, is the second residency show for the reimagined property," the resort announced days before Idol premiered his latest release, "Vital Idol: Revitalized." The album "features 11 brand-new remixes of Idol's most classic and enduring hits," according to the release.
"Steve Stevens, my band and I have played Vegas many times and its always been a blast. We can't stay away!" said Billy Idol. "Las Vegas keeps us coming back for more."
Idol will be joined by his longtime guitarist Steve Stevens for the 10-show run in Vegas.
"Billy Idol is an absolute icon in the music world – one of those artists that people of all ages around the world know the lyrics to every song. It's an honor to have him back at The Pearl at the Palms," said Palms Casino Resort General Manager Jon Gray in the release.