A riot broke out in a Wisconsin city on Wednesday night after a district attorney said he wasn't filing charges in a police shooting.
Video footage showed a Black Lives Matter protest turning violent as people smashed windows at stores and private homes in Wauwatosa, just west of Milwaukee. Videos showed at least half a dozen stores damaged and at least three homes.
The crowd then ran into a line of police officers, who fired tear gas and other crowd control munitions after the rioters threw objects at them.
Later in the night, rioters were seen looting a Family Dollar and a gas station. They fled when police arrived.
The Wauwatosa Police Department said the mayhem started before 9 p.m., prompting the declaration of an unlawful assembly.
On the ground in Wauwatosa for @townhallcom and some in the BLM crowd are smashing storefront windows. pic.twitter.com/rYwNrlmtMq

— Julio Rosas (@Julio_Rosas11) October 8, 2020
Police received reports of windows being broken at businesses along North Avenue, police said.
At 9:16 p.m., police ordered the crowd to disperse. When they refused, police deployed tear gas.
Just minutes later, police told residents in one area to shelter in place.
"Individuals in the group are throwing large rocks at law enforcement and buildings in the area of Swan Bl / W North Av. Residents in this area are advised to shelter in their homes, lock their doors, and move away from windows," the department said.
Police used tear gas again later after the protest became "a large disturbance of public order that has caused property damage, and is threatening to cause injury to persons," the department said.
Early Thursday, the city of Wauwatosa asked people to submit reports on property damage "due to civil unrest."
"This is not for reimbursement or insurance purposes. This is not a police report," the city said.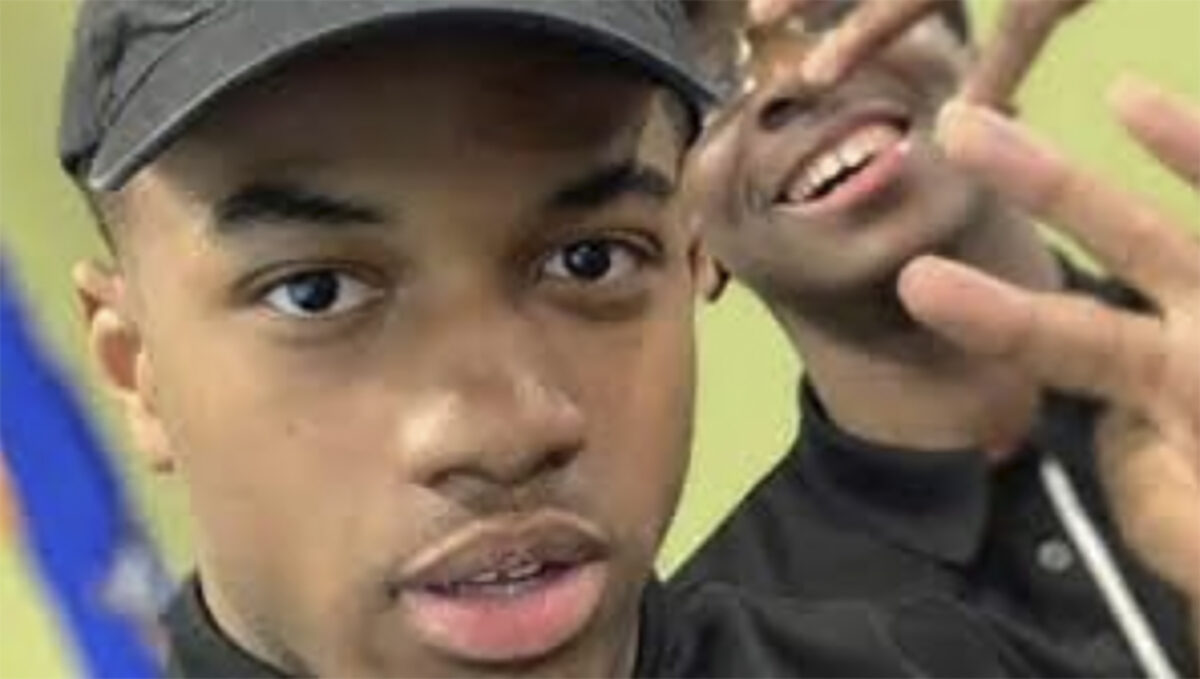 The riot took place hours after Milwaukee County District Attorney John Chisholm announced he wouldn't be filing criminal charges in the shooting death of Alvin Cole.
Cole was fatally shot by Joseph Mensah, a Wauwatosa police officer, in February. Cole was black. Mensah is black.
"In this case, there is sufficient evidence that Officer Mensah had an actual subjective belief that deadly force was necessary, and that belief was objectively reasonable," Chisholm said in a statement.
"I do not believe that the state could disprove self-defense or defense of others in this case, and therefore, could not meet the burden required to charge Officer Mensah."
Chisholm told a reporter that evidence, including body camera footage and witness statements, showed that Mensah was acting in self-defense.
"We have a very strong policy of not charging anybody if we don't believe we can prove it. And whether it's an officer, or an ordinary citizen, I am not going to ethically charge somebody, regardless of what popular sentiment is, or what the public temperature is," he added.
Cole, 17, allegedly got into an altercation with a man at Mayfair Mall on the night of the shooting. That man later told police that Cole brandished a firearm.
Police officers responded, being told that there was a man who may be armed. Cole fled from officers. Mensah shouted that a gun was out. Investigators said Cole had his gun, which he'd stolen, out and did fire one shot, striking himself in the arm, as he was running.
Blurry video footage released by Chisholm's office on Wednesday showed Cole pointing the gun at police before Mensah fired five shots.
In a press conference following Chisholm's decision, relatives of Cole spoke out against the district attorney and suggested there was corruption in the police department.
"I see a lump in that rug that he's been sweeping everything under," Cole's sister Taleavia Cole said. "It's time to expose that stuff. It's time to expose what's under that rug because it's too much, and it's time for you to let the public know what's going on."
Attorney Kim Motley said Mensah didn't answer questions about what happened.
"Investigators, they routinely expect us as community members to sit with them, which we do, [and] to answer their questions, which we do," she said. "The fact that they did not do that, the fact that Officer Mensah did not do that speaks volumes."