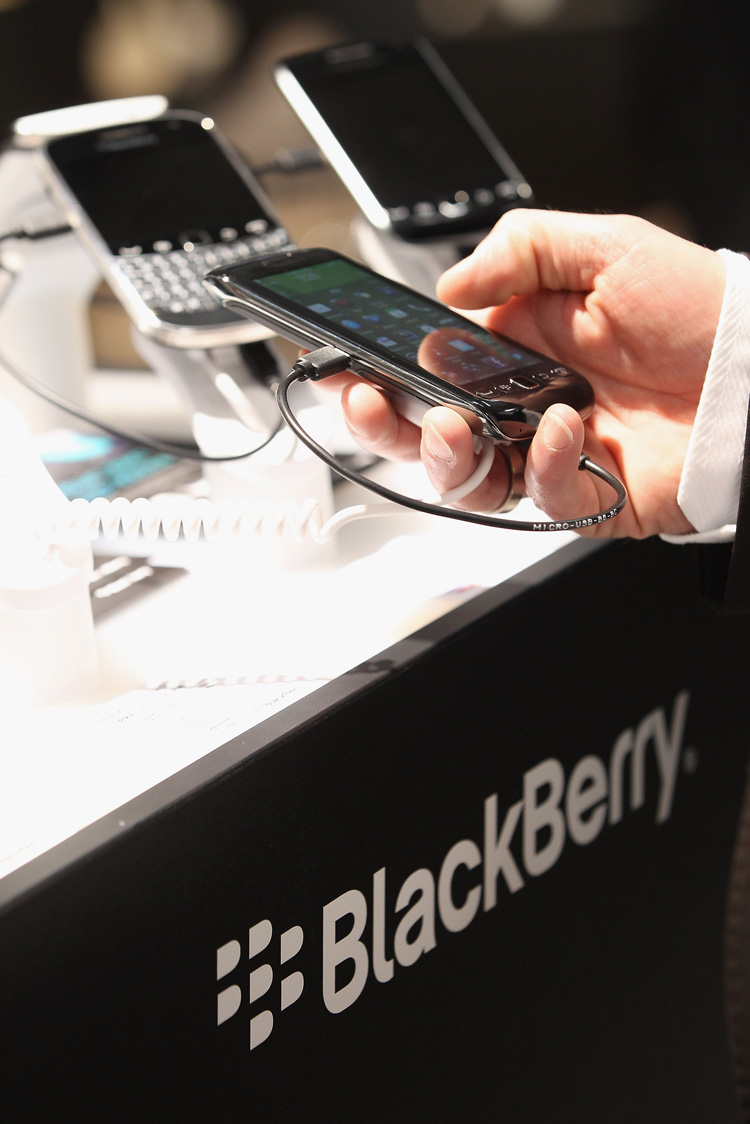 NEW YORK—Shares of Canadian BlackBerry maker Research In Motion Ltd.. (RIM) tumbled on Wednesday as the company issued warnings regarding its business prospects and hired outside advisers to examine strategic options.
RIM fell 7.8 percent on the Nasdaq Stock Market, shedding $0.88 to close at $10.35 per share. Year to date, its shares have dropped 29 percent.
CEO Thorsten Heins warned this week that the company will likely report quarterly losses, saying, "The ongoing competitive environment is impacting our business in the form of lower volumes and highly competitive pricing dynamics." The company is also planning drastic spending reductions and job cuts affecting more than 2,000 employees.
Heins was installed as CEO in January, following the departure of Jim Balsillie and Mike Lazaridis. But the difficult competitive environment and the company's tenuous prospects have led to other executive departures in recent months, including this week's resignation of Patrick Spence, the London-based head of sales for RIM.
While Heins has tried to remain optimistic, focusing on the upcoming release of BlackBerry 10 operating system, which the company believes could help it right its ship. Nonetheless, RIM announced on Tuesday that it has hired JPMorgan and RBC Capital Markets to perform a strategic review, including a strategy overhaul, licensing sales, and other partnerships. The company said that an outright sale is out of the question at the moment.
"These advisers have been tasked to help us with the strategic review we referenced on our year-end financial results conference call and to evaluate the relative merits and feasibility of various financial strategies," Heins said in a statement.
RIM has seen its market share slip in recent years with its most recent tally at 7 percent of the smartphone market. It has quickly ceded ground first to Apple Inc.'s iPhone, and then to smartphones running Google Inc.'s Android operating system.
The Epoch Times publishes in 35 countries and in 19 languages. Subscribe to our e-newsletter.