Rights Group Says China Dissident Hu Jia to Face Trial
February 1, 2008 12:00 am Last Updated: February 1, 2008 12:00 am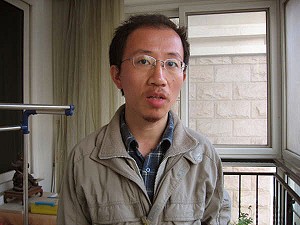 BEIJING—China intends to put prominent dissident Hu Jia on trial for "inciting subversion of state power," an international rights group reported on Friday, adding his lawyer said he knew of no formal notice.
Hu, a 34-year old Beijing-based advocate for AIDS patients and a range of human rights issues, was arrested in late December on the subversion charge.
Reporters Without Borders said prosecutors formally notified his family that they want to put him on trial.
"His family was notified in writing (on Jan. 30), that Hu Jia, who is suffering from liver disease, was to be put on trial," the group said in an emailed statement, citing Chinese activists.
But Hu's lawyer, Li Jinsong, told Reuters that he had not been notified of any such decision by either prosecutors or Hu's family.
"If there was, I should know," Li said. "Hu Jia's parents met him yesterday and his father told me that he is in good health".
Hu has been accused by investigators of encouraging others to challenge the rule of the Chinese Communist Party, a claim often used against dissidents that usually attracts a jail sentence of several years.
Another of Hu's legal advocates, Teng Biao, was not available to comment. His wife, Zeng Jinyan, and their two-month-old daughter are under house arrest in Beijing and cannot be contacted by telephone.
Hu's activism has set him on a collision course with the Communist Party, which has stepped up curbs on non-governmental organisations, the media, the Internet, lawyers, academics and civil rights campaigners to maintain its grip on power.
He has been a thorn in the government's side and was put under house arrest for 214 days last year. He first came to prominence in the late 1990s over his advocacy for AIDS sufferers in rural China.