If you have seen the 90s film "Pretty Woman," Richard Gere would most likely be a familiar name. Aside from being a renowned American actor, he is also a humanitarian activist, a role that had caused an impact on his Hollywood career.
Richard Gere was an A-list actor who had starred in many movies and won a few awards, including the Global Globe Award for Best Actor.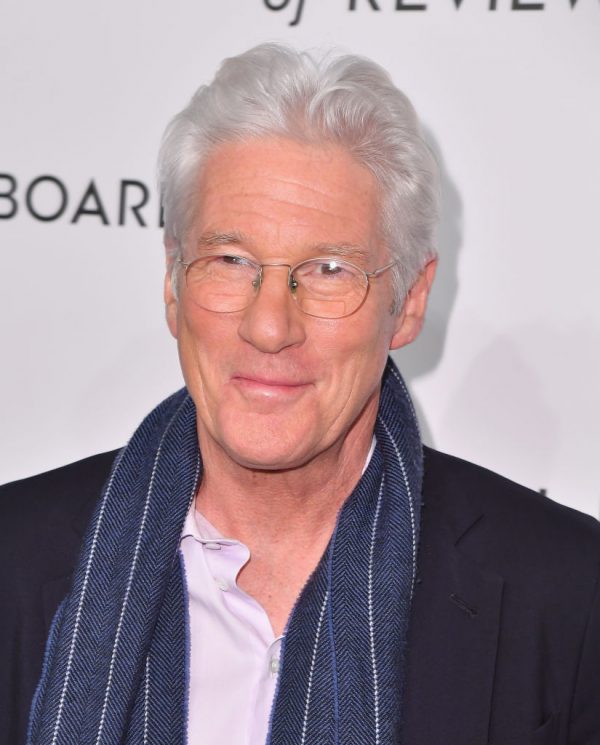 In 2014, he made headlines when he acted as a homeless man in a movie titled "Time Out of Mind." While filming the movie in New York City, his appearance attracted a French tourist, who pitied him when she saw him eating a burger from a trashcan.
The tourist, Karine Gombeau-Valnais, approached Gene—without realizing that he was a Hollywood actor and that there were cameras rolling—and offered him an enormous leftover pizza, which she and her family had ordered earlier. Gere accepted her kind gesture and thanked Gombeau.
"Thank you so much. God bless you," Gombeau recalled the conversation to The New York Post.
Two days later, Gombeau was surprised to find herself in the newspaper and finally realized what had actually transpired.
"It was magical . . . It's crazy, this story. It's unimaginable that something like this could happen," she said. "I think he's very handsome, even at his age."
As compared to the Big Apple, spotting a movie star on the streets of Los Angeles, where Hollywood is located, is all too common. Speaking of Hollywood, one might not have noticed that Gere has for many years been excluded from blockbuster movies.
The reason? His involvement in Tibet issues
During the Academy Awards in 1993, Gere spoke out against the Chinese Communist Party for their bloody human rights violations against Tibetans. After his criticism, he soon faced an unexpected backlash.
Gere, who has been a longtime friend and follower of Tibet's exiled leader, the Dalai Lama, and is also the Chair of the International Campaign for Tibet, told Hollywood Reporter in 2017 the impact of calling out China over their atrocious human rights abuses.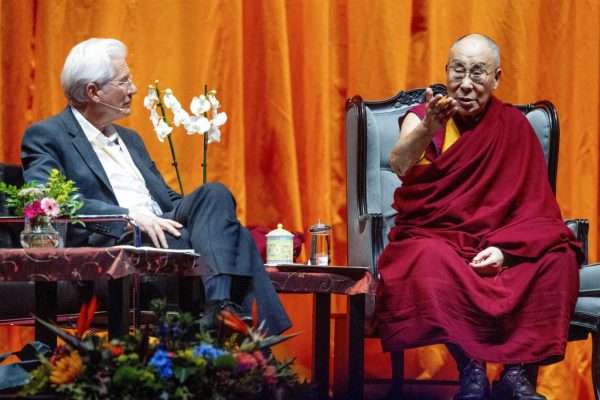 "There are definitely movies that I can't be in because the Chinese will say, 'Not with him,'" said the actor, who has been banned from entering China for life. "I recently had an episode where someone said they could not finance a film with me because it would upset the Chinese."
He also recalled how China got to call the shots for the 1997 thriller Red Corner, which he starred in.
"Everyone was happy with the film," Gere recounted. "I get calls from the heads of the studio. Went on Oprah. Then, out of nowhere, I get calls saying, 'We don't want you doing press.' MGM wanted to make an overall deal with the Chinese. China told them, 'If you release this film, we're not buying it.' And so, they dumped it."
However, even if the movie was not set to release in China, he discovered that he still couldn't star in it.
"There was something I was going to do with a Chinese director, and two weeks before we were going to shoot, he called saying, 'Sorry, I can't do it,'" Gere said. "We had a secret phone call on a protected line. If I had worked with this director, he, his family would never have been allowed to leave the country ever again, and he would never work."
So, there have been quite some hiccups. But Gere, who values morality over wealth, is not bothered by the drawbacks.
"I'm not interested in playing the wizened Jedi in your tentpole," he explained. "I was successful enough in the last three decades that I can afford to do these [smaller films] now."
"I'm still making the same films that I was making when I started. Small, interesting, character driven and narrative driven stories. It hasn't impacted my life at all," he added.
And Gere is not going to stop exposing the human rights catastrophe in Tibet.
In December 2017, he testified before the Congressional hearing on U.S. Tibet policy in Washington D.C. with Tenzin Tethong, director of the Tibetan Service of Radio Free Asia, and Carl Gershman, president of the National Endowment for Democracy.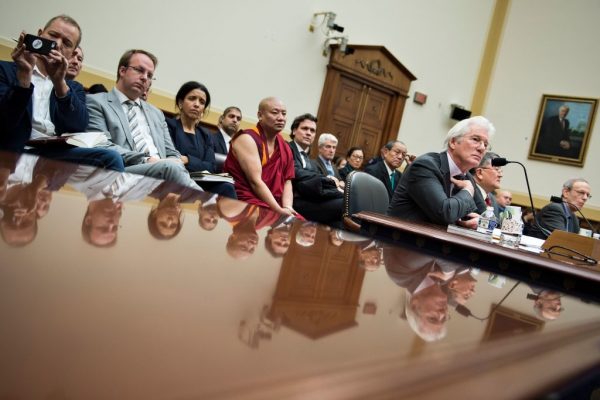 "Let me first of all thank you for inviting me to testify before the Asia Subcommittee on the topic of 'US Policy towards Tibet.' This is a timely initiative as the situation inside Tibet continues to be critical and needs the full support of the US Congress," Gere said in his testimony.
For decades, China has been notoriously known for its gross human rights violations, in which Tibetans, Uyghurs, Falun Gong practitioners, and House Christians are primarily targeted.
In December 2012, a hearing titled "Falun Gong in China: Review and Update" was held by the Congressional-Executive Commission on China (CECC) in the Russell Senate Office Building, where eight expert witnesses discussed China's brutal persecution campaign against Falun Gong, which has been in place since July 20, 1999.
Falun Gong, also known as Falun Dafa, is an ancient mind-body cultivation practice, which includes slow-moving, gentle exercises, and is based upon the principles of Truthfulness, Compassion, and Forbearance. After the spiritual practice was introduced to the public in May 1992, it became hugely popular due to the widespread phenomena of people nationwide reporting significant improvements to their health.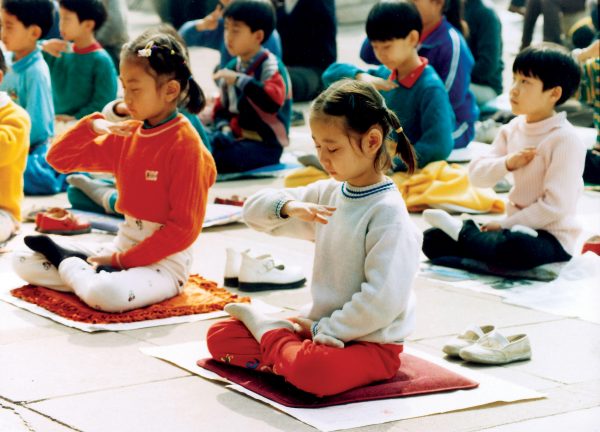 On July 20, 1999, however, the Chinese Communist Party (CCP) began a brutal persecution of China's approximately 100 million Falun Gong practitioners.
Practitioners in China today are still routinely kidnapped and illegally jailed—where they may never emerge again, be tortured to death, or even have their organs harvested and sold.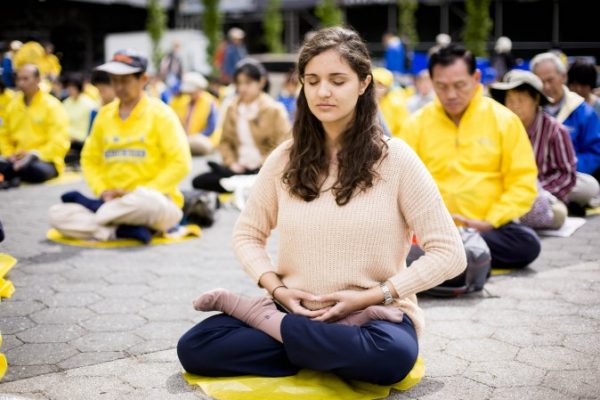 According to reports, U.S. President Donald Trump has brought up China's shocking human rights disaster with Party Chief Xi Jinping during his tour of East Asia, though it was a closed-doors meeting.
"During President Trump's recent visit to China, the White House stated that the issue of human rights was raised with Chinese authorities," Gere said in his testimony at the hearing, following President Trump's East Asia tour.
"While this is good, President Trump and Secretary Tillerson did not publicly highlight the lack of respect of human rights in Tibet or the need for China to restart the dialogue process with the Dalai Lama; this is out of line with the provisions of the Tibetan Policy Act.
"It is now critical that the U.S. Congress takes concrete initiatives to make sure that the Tibetan Policy Act is fully implemented and that China understands that the U.S. stands with the Tibetan people."
Perhaps knowing a little more about Richard Gere has made you more of a fan of his.
It's heartening to learn that there are people out there, especially those in the entertainment industry who have a certain degree of influence, who stand up publicly for those innocent people suffering under China's totalitarian regime.
Let's just hope things soon turn around for the better…
It's not just Gere who has faced backlash. Check out the video below on five countries that faced punishment for angering China: