The leader of an American communist group endorsed former Democrat Vice President Joe Biden for president, portraying the 77-year-old as a better choice than President Donald Trump.
The removal of Trump from office is part of the "revolution" to overthrow the current systems governing the United States, Communist Party USA leader Bob Avakian said in a statement on the group's website.
"Imagine what Trump will do if he is given a second-term 'mandate' through re-election this coming November," he wrote.
To ensure the Republican doesn't get re-elected, Avakian is urging fellow communists to choose Biden, even if they're not enthused over his proposed policies, while expressing hope that Trump will be removed before the election.
"If, in spite of mass protest demanding the removal of the Trump/Pence regime, this regime remains in power when it is time for voting, then—without placing fundamental reliance on this—using all appropriate means to work for the removal of this regime must include voting against Trump (assuming the election is actually held)," Avakian said.
"To be clear, this means not a 'protest vote' for some candidate who has no chance of winning, but actually voting for the Democratic Party candidate, Biden, in order to effectively vote against Trump."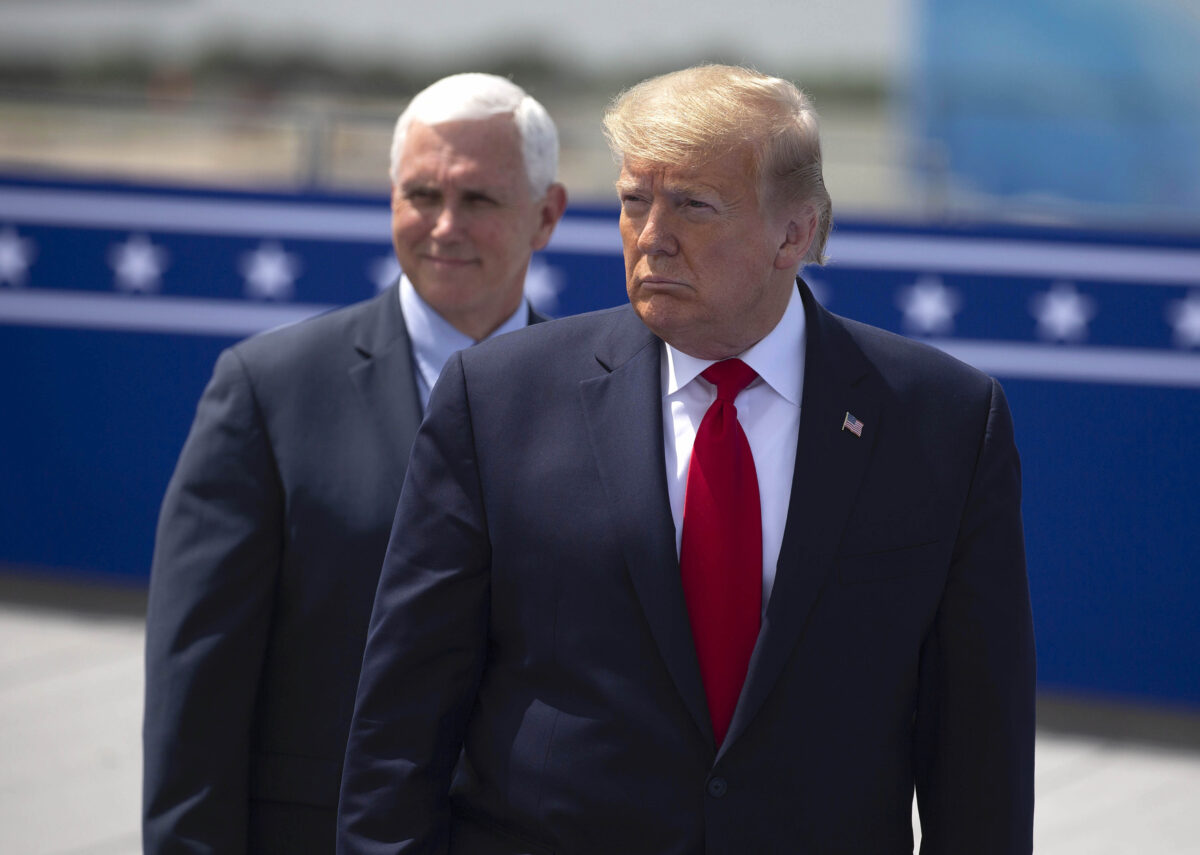 In the past, voters who don't like either major party candidate either pencil in a name or choose the nominee of a lesser party.
Biden's campaign didn't respond to a request for comment on the endorsement.
The Trump campaign said in a statement that the endorsement "further demonstrates that Joe Biden is an empty vessel for the radical left," adding later: "He's nothing more than an empty vessel for the extremist fringe of the Democrat Party, a terrifying cabal which now includes active communist leaders."
The campaign pointed to Biden's reported consideration of Rep. Karen Bass (D-Calif.) as his running mate. Bass has links to communism.
Avakian said Biden and the Democrat Party are representatives of the current system of "capitalism-imperialism" and accused Democrats of running "the same basic con game—blackmailing people who hate injustice and oppression to vote for them as the 'lesser evil'— insisting in effect that, 'You may not agree with everything we say, you may even have serious differences and criticisms regarding what we're all about—but do you want them to be in power?!'"
But he reserved his harshest comments for Trump and Republicans, accusing the Trump administration of fascist actions and arguing that Biden is only better because "he is not Trump."
Communism is a far-left ideology that advocates for near-continual revolution that often results in bloodshed. The ideology has led to tens of millions of deaths in countries that adopted it, including Russia, China, and North Korea.
Avakian did not endorse a candidate in 2016.