Sen. Johnny Isakson (R-Ga.), who is retiring at the end of the year, thanked his colleagues in a floor speech on Dec. 3.
Isakson, 74, has been struggling with health problems for some time. He has been in office since 2005.
"It's an honor to be here today on what's not my last day but everybody is acting like it. A few months ago I had to announce that after much consideration to be able to serve the people of Georgia, when I knew I couldn't do the job I was going to quit and let somebody do it who wouldn't be hampered. I'm not hampered yet. I'm pretty tough. But it's getting close," he said.
"I have been here for 15 years. This is the most enjoyable thing I have ever done in my life, to be part of the United States Senate. Politicians get a bad rap, a real bad rap. Some will take potshots at people who are politicians and serve the people in their community. I never do that, not because I am one but because I am one. I know what you have to do. It's a tough job. If it's not done right, it doesn't get done the way it should for people there."
Isakson enjoyed lunch with most of his fellow Senators prior to the session on Tuesday.
Isakson praised Sen. Mitch McConnell (R-Ky.) and Vice President Mike Pence, who were present, before highlighting his reputation as a member of Congress who could reach across the aisle.
"I want to talk about one subject today and one subject alone. And it's going to be short. But there has been something missing in this place. I am given credit sometimes for being a bipartisan person. Sometimes I'm known for being a bipartisan or being a softy. Some will say worse than that, but I'm not going to do that. But I am a bipartisan person. I never saw people get things done by not agreeing with each other. You have to come to an agreement," he said.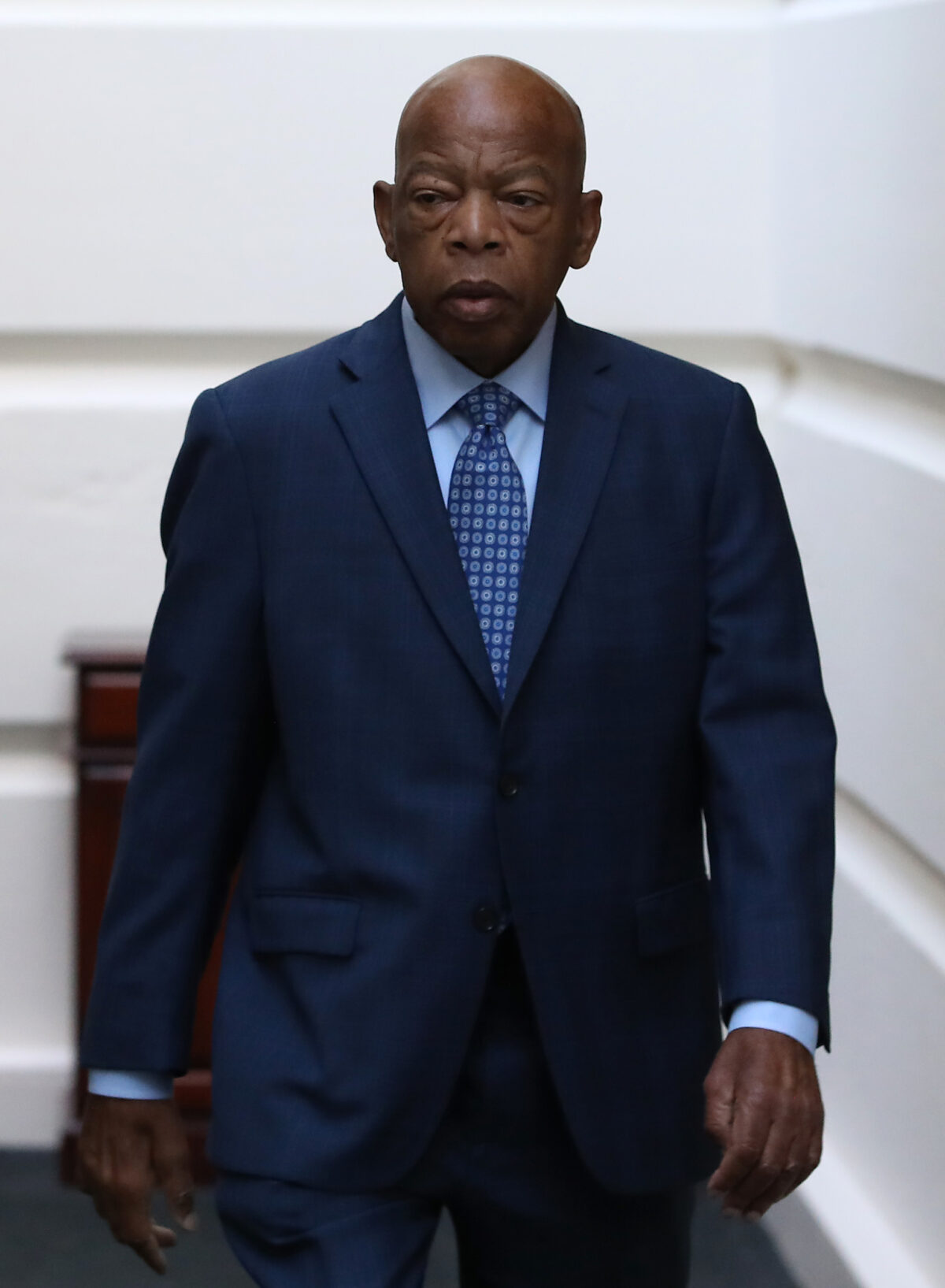 "I made a living selling houses. You can't ever solve a problem if you have two people and you want to agree to a price and agree to a time to move. You have to find common ground. The same thing with a law. If you can't pass a law, you can't solve a problem, just period, end of sentence. If you're one of the people who says 'my way or the highway,' then we're all in real trouble. I want to talk about bipartisan. What bipartisan really is—I don't think most of you really know what bipartisan is," he continued.
"Bipartisan doesn't mean a Democrat and a Republican talk to each other every once in a while. It means that two people come together, probably have differences, probably have a lot of differences, but they find a way to get to the end of the trail where there's a possibility of a solution. Then they do the things they have to do to get that position."
Isakson praised Rep. John Lewis (D-Ga.), who was watching the speech in person, calling him "a good guy" and "a great civil rights leader."
Isakson later criticized some members of Congress, saying they "dance around the issue of hate."
"They won't use the buzzwords, but they'll get awfully close to it," he said. "We've got to stand up to the evils of society today, because if we don't do it, no one will."
Isakson said he feared the United States was "crushing itself inwardly" by ignoring the issue of hate and said the solution is talking to people who espouse it.
"We're that close, though. I see things happening that I'm asked about by people that scare me. And I've heard some people I know say things that terrify me," he said. "We're better than the hate and foul statements that some people make and we've gotta be better than that. We gotta talk not over them or under them, we gotta talk to them. We gotta sit down and say, 'why'd you say that? What's your problem? Do we have a problem?' We gotta get it out in the open."