This holiday season, retailers have curbed their deep discounts, prompting consumers to visit discount stores amid surging inflation.
Black Friday and Cyber Monday sales were considered disappointing by market analysts. It turns out that promotional emails, flashy advertising materials, and the buzz over seasonal shopping were not enough to allure consumers this year.
While shoppers may possess an appetite for spending on Christmas gifts in 2021, industry observers concede that customers with pent-up savings may not be as aggressive in their approach as in previous years.
Shoppers' behaviors have been slightly altered in this environment. Consumers have stretched out their holiday shopping endeavors, avoided the busy crowds, and purchased goods from their sofa.
One noticeable trend in the retail landscape has been businesses—large and small—refraining from offering sharp discounts. As these stores contend with a global supply chain crisis, companies are facing shortages and higher prices, and these developments are impacting customers' pocketbooks and failing to satisfy demand.
Inflationary pressures could result in large companies, smaller brands, and independent retailers offering sales on products that customers might not want, whether it is discontinued products or past-season items. If they are slapping a sale sticker on more popular merchandise, the discounts might be only modest compared to recent years.

Michael Macintyre, chief operating officer of Vancouver-based Duer, told The Canadian Press that companies are approaching discounts more strategically under these market conditions.
"Retailers are going to manage the discounts to capture back a little bit more gross margin on sales to cover some of the logistics costs," he explained to the newswire. "But it's also going to be a bit dynamic, so the Black Friday deals may shift, and change based on demand and inventory."
In this inflationary environment, three trends have formed: higher online retail prices, shoppers flocking to discount stores, and consumers taking on debt.
No Discounts for Online Shoppers?
One of the chief factors to the e-commerce industry's growth has been the vast savings on a wide range of goods. But even online retail has fallen victim to inflation.
New data from software firm Adobe found that online prices climbed at an annualized rate of 3.5 percent in November, representing the 18th consecutive month of increases. This is a significant turnaround because internet prices had fallen for six years.
From tighter inventories to strong demand, price pressures have imbibed online retailers. Of the 18 product categories that Adobe monitors, only books enjoyed lower annual inflation.
"Ongoing supply chain constraints and durable consumer demand have underpinned the record high inflation in e-commerce, with apparel seeing high volumes of out-of-stock messages online compared to other categories," said Patrick Brown, VP of growth marketing and insights at Adobe, in a report.
However, the good news is that online prices remain below the rate of inflation that has surged to a three-decade high.
"With offline prices surging in the Consumer Price Index (CPI) however, it is still cheaper to shop online for categories such as toys, computers, and sporting goods," Brown said.
It is projected that 25 percent of 2021 holiday shopping dollars will be spent online in the United States.
Christmas Shopping at the Dollar Store?
If shoppers cannot locate cheaper goods on the internet or they cannot come across discounts at the local apparel shop, they might be turning to discount stores, such as Dollar General and Dollar Tree.
According to credit and debit card transaction data from Facteus, via Bloomberg, consumption at discount stores surged 65 percent in the week ending November 7 compared to the same time before the pandemic. This also accounted for the largest increase in discount store spending since March.
Market analysts note that discount locations offering products priced at a buck or two generally do well in economic challenges.
Dollar Tree announced last month that it would be introducing new price points nationwide. The major chain confirmed it would sell products for $1.25 and $1.50, noting that shoppers have admitted to discovering value for products they need and have responded well to the increases.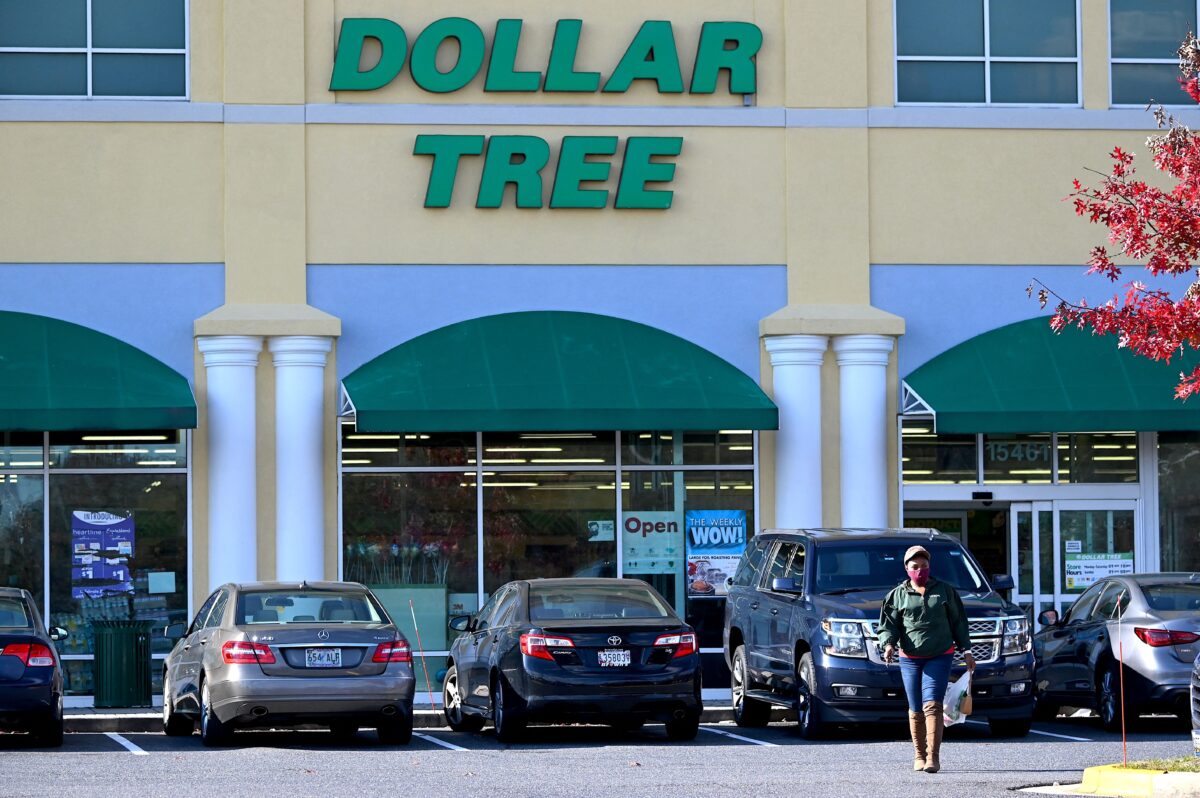 "Lifting the one-dollar constraint represents a monumental step for our organization," the company said in a statement. "[Customers] have also indicated they are seeing price increases across the market and that Dollar Tree is still providing the products they need at an undeniable value."
Market analysts have criticized the decision, potentially turning its loyal customers off and decimating more than three decades of brand equity.
"It will be a shock to a loyal customer base," said Scott Mushkin, a founder and analyst at R5 Capital. "It could end up being one the worst decisions in retail history if it is not dialed back."
The Growth of Buy Now, Pay Later
A new CNBC All-America Economic Survey found that individuals will spend, on average, $1,004 on presents. This is up 13 percent from last year and is the highest figure since 2018.
It was recently reported that U.S. consumers would be spending more on gifts this year, with both high- and low-income shoppers attributing the spike to rising inflation.
But is this something the country can afford?
In addition to price inflation eradicating wage growth gains enjoyed by millions of Americans over the last year, consumers are tapping into credit options to pay for their Christmas consumption.
A recent report from Cardify suggested that 45 percent of shoppers plan to take advantage of "buy now, pay later" services. Also known as BNPL, this service allows shoppers to make interest-free installment payments. It is comparable to the layaway plans, except customers receive the product right away and pay for it in incremental amounts.
"It's become more mainstream," said Derrick Fung, CEO of Cardify, in a statement. "The consumer over the last 12 months has become more compulsive and BNPL products are the result of us being locked up for too long and wanting more instant gratification."
Other surveys have highlighted the popularity of BNPL plans. In some cases, Americans are completing purchases with BNPL services that they could not afford.