Australian Treasurer Jim Chalmers has announced the first major review of the Reserve Bank of Australia (RBA) since the 1990s and will scrutinise its inflation target arrangements, policy tools, governance, and culture.
"This is an important opportunity to get the ball rolling on the Reserve Bank review that the country desperately needs to make sure that the setting of monetary policy is done most effectively into the future as well," he told reporters on July 20.
Chalmers emphasised that the review was not about "revolutionising" Australian monetary policy but about refining and reforming it.
"That's my objective. And I go into this review with an open mind genuinely open mind about the best combination of institutional arrangements for the Reserve Bank so that we have the world's best Central Bank," he said.
The review comes amid ballooning inflation after the decision to lower the cash rate to a record low 0.1 percent for an extended period.
As a result, the review will look into the "appropriateness" of its inflation targeting framework as well as the interaction between fiscal and macroprudential policy, including in times of crises.
The treasurer said he wanted the review to be "forward-looking" and build public confidence in the Reserve Bank, not a "backward-looking, blame-shifting exercise."
"I don't want this to be all about taking potshots at the governor or the board. I don't want it to be primarily about second-guessing decisions that the board has taken, particularly in the recent past.
"Obviously, the history is part of what the review panel will consider. But their focus, certainly my focus, is forward-looking to make sure that we can give the Reserve Bank the best combination of institutional arrangements to help them make the right decisions going forward," Chalmers said.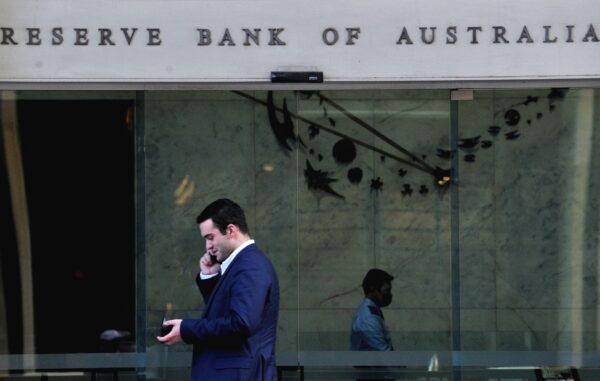 RBA Welcomes Review
The final report, with a clear set of recommendations, is expected in March 2023, giving the panel around half a year—a relatively short review period in comparison to other reviews.
Chalmers acknowledged that it was a short timeframe but said he would not contemplate extending the review at present. Further, members of the panel and the governor have not raised any concerns.
The governor of the RBA, Philip Lowe, welcomed the announcement for the review in a speech and said the board and staff looked forward to participating in the process.
"It is an opportunity to take stock of our monetary policy arrangements and make sure that they are fit for purpose for the challenges ahead," he said.
Conducting the review will be Carolyn Wilkins, an external member of the Financial Policy Committee of the Bank of England and former senior deputy governor to the Bank of Canada, Renee Fry‑McKibbin, a leading Australian academic on macroeconomics, and Gordon de Brouwer, the secretary for public sector reform.