WASHINGTON—Republicans and Democrats are duking it out, pouring vast resources into one of the most hotly contested midterm congressional elections in recent decades.
Although Republicans have shattered their own record for voter contacts, Democrats enjoy a financial advantage in the election cycle and enter the final days of the campaign with more cash on hand to launch last-minute get-out-the-vote (GOTV) efforts and advertising blitzes.
Passions are running high on both sides: Violent attacks on Republican candidates and their campaign offices, as well as public harassment of Republican lawmakers and senior Trump administration officials, have become increasingly common in recent months.
Events in the news such as the caravan of would-be migrants from Latin America marching toward the nation's southern border have turned up the political heat. The arrest of a purported Trump supporter who mailed explosive devices to prominent Democrats and the deadly weekend attack at a Pittsburgh synagogue have inflamed Democrats and journalists and diverted attention from President Donald Trump's closing arguments.
Republican voters are enraged over the treatment of Supreme Court Justice Brett Kavanaugh during his recent confirmation hearings. On Oct. 10, a Rasmussen Reports poll showed Republicans were angrier than Democrats about the Kavanaugh controversy and were more likely to vote as a result of it.
GOP Optimism
In an interview with The Epoch Times, Washington-based GOP strategist Michael Zak said he's optimistic about his party's chances next week.
"President Trump certainly knew what he was doing when he chose Ronna McDaniel to head the RNC," said Zak, author of the book, "Back to Basics for the Republican Party."
"In the 2016 election, she ran a superb get-out-the-vote campaign in Michigan, which carried the state for the GOP. This year, the RNC is on track to repeat that successful initiative nationwide. I am certain that Republicans will do much better in the midterms than the Democrat media predicts."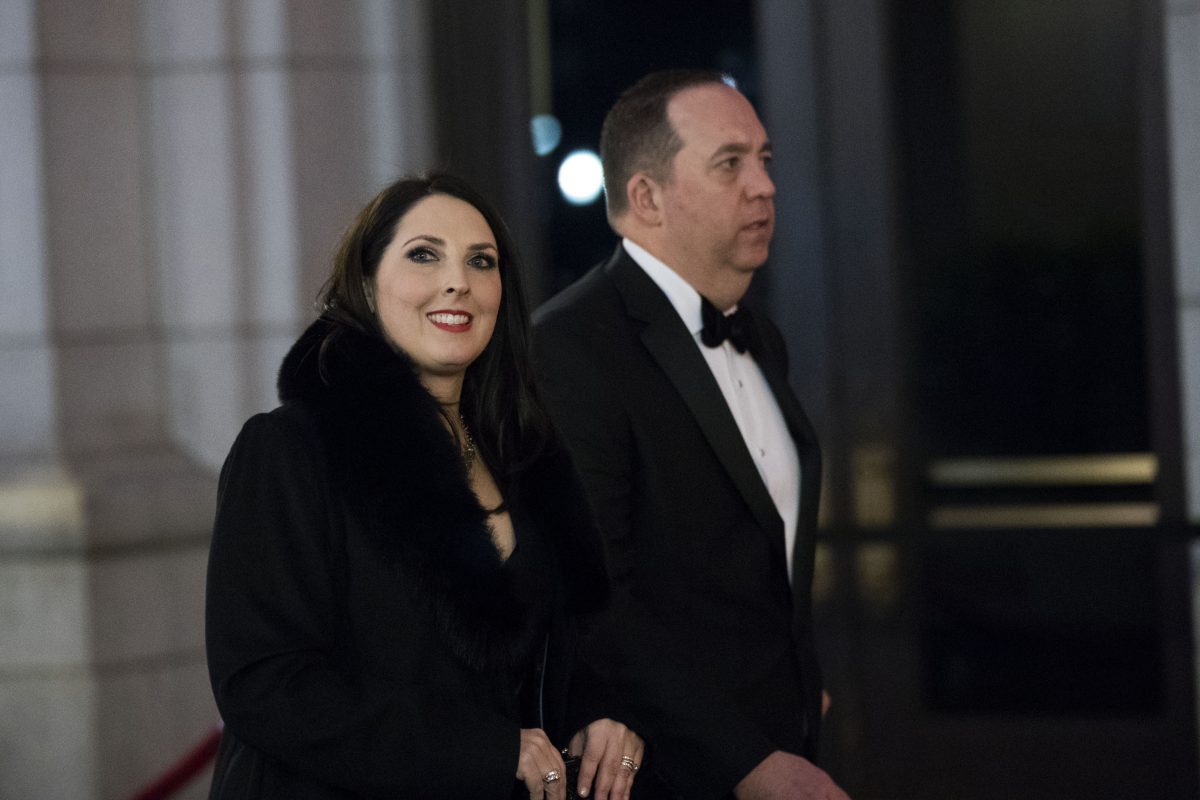 The fact that the Democrats have outpaced the Republicans on fundraising won't matter in the end, he said. "Countering the Democrats' money advantage is the Republicans' edge in enthusiasm."
Republicans claim to have made a record-breaking number of voter contacts.
The Republican National Committee (RNC) told the Washington Free Beacon that it has contacted 58 million voters as part of its GOTV effort. The GOP's ground game operation is now active in 28 states. If digital GOTV outreach is included, the party expects to have carried out "billions of voter engagements by Election Day on Nov. 6." The party says it has 540 paid staffers and north of 200,000 volunteers.
Part of this effort is the Republican Leadership Initiative Fellowship, which Republicans have called a "game changer" that helped to elect Trump. The program boasts 25,000 fellows, which is five times the size of its voter-outreach force in 2016.
The fellows are trained as "neighborhood team leaders" and "core team leaders" and groomed as permanent field organizers, participating in a six-week training program that covers political organizing activities, such as recruiting volunteers, gathering and interpreting data, and leading voter contact activities such as knocking on doors and phone-banking.
"They are critical to our permanent, on-the-ground presence and largely considered our 'eyes and ears' as they have a constant pulse of the community," according to the RNC.
Democratic 'Strong Efforts'
On the other side, Maria Simpson, a longtime Democratic operative, said her party is making "strong efforts to target women and minority voters."
Grassroots Democrats "down here in southern Virginia are very fired up" as a result of the bitter confirmation fight over Kavanaugh and are sympathetic to the "#MeToo" movement that is about raising awareness of sexual harassment and sexual assault.
But she was reluctant to make a prediction about whether Democrats will recapture the House of Representatives. "Based on how unpredictable voters can be, I would be very cautious about how it will turn out," Simpson said.
"Ever since Dewey versus Truman everybody should have some level of humility," she said, referencing the 1948 election in which pollsters incorrectly predicted GOP challenger Thomas E. Dewey would unseat President Harry Truman.
Democrats point to various anecdotes to suggest their voter outreach program is on the march. The party is gambling heavily on getting minority voters to the voting booth.
The Democratic Congressional Campaign Committee, which supports House candidates, is spending $25 million on voter outreach aimed at blacks, Latinos, Asians, millennials, and women, Vox reports.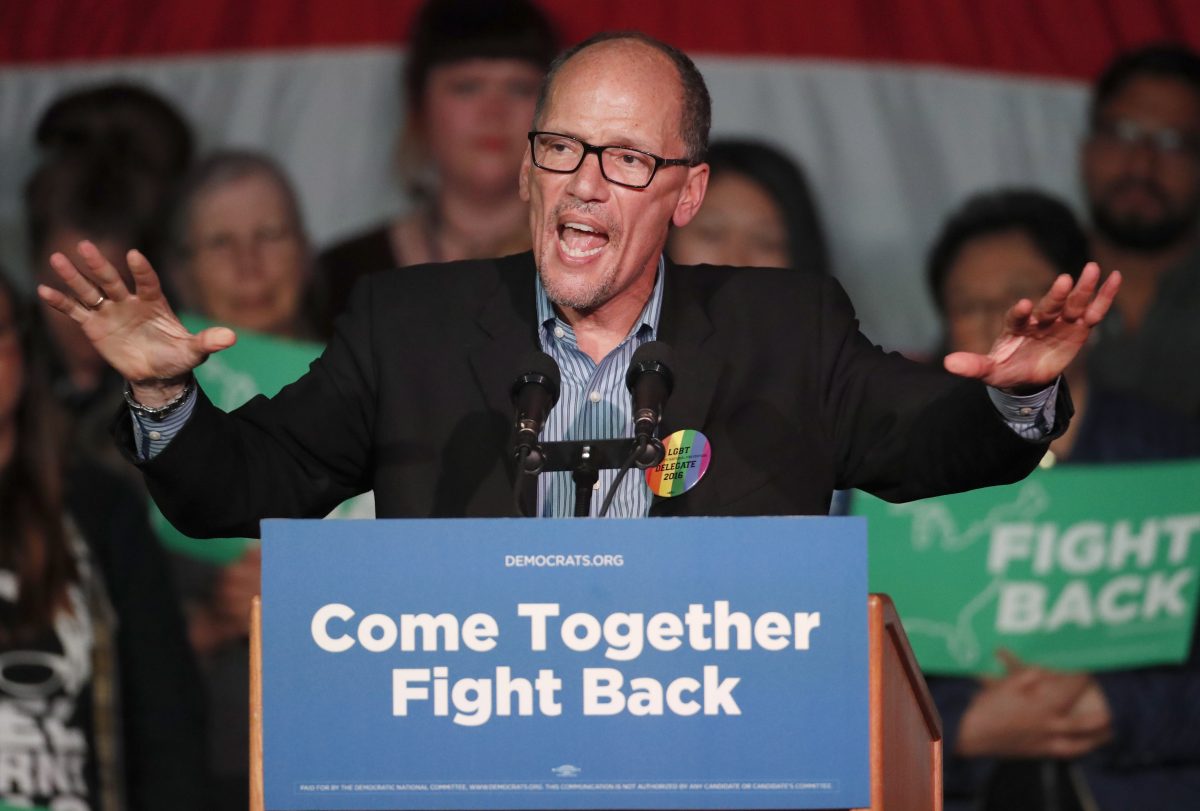 The Democratic National Committee has plowed more than $3 million into organizing and voter registration in 15 states in the off-year election, NBC News reports. DNC Chairman Tom Perez has pushed back after his party was criticized for not putting enough effort into Latino voter outreach. "I knew when I took this job, we needed to up our game in every community," he said.
A quilt of black activist groups is trying to turn out minority voters for Democrats.
BlackPAC is spending $8 million on radio ads and mailers in Georgia and nine other states. PowerPAC Georgia is spending $5 million on turning out black voters outside metropolitan Atlanta. Collective PAC is conducting a national text-messaging program aimed at 2 million black voters in at least five states. The Black Economic Alliance is spending $2.6 million on GOTV efforts in 15 national and state races. Color of Change PAC, which is backed by labor unions and billionaire Tom Steyer, is spending $5 million to reach 1 million black voters.
Record Turnout?
Voter turnout in the Nov. 6 off-year congressional elections may break records if recent polling is to be believed, although past experience suggests that indications of high voter interest should be taken with a grain of salt.
A recent NBC News/Wall Street Journal poll showed 65 percent of respondents had high interest in the election. The most comparable expression of interest from voters in recent years was 2006, when 61 percent indicated they were highly interested in that midterm election.
But the 65 percent interest figure probably won't translate into 65 percent turnout.
Historically, most voters skip national elections in which there is no presidential race. Non-presidential elections often see a drop of 20 percentage points in voter turnout from the preceding presidential election. For example, voting-eligible turnout rates hovered around 60 percent in the past four presidential elections, according to the United States Election Project. In off-year elections over the same period, turnout topped 40 percent only in 2010 and 2006, falling to 36.7 percent in 2014.
Put another way, despite 61 percent of voters expressing interest in the 2006 election, only 40.4 percent of eligible voters bothered to cast a ballot that year. That said, evidence suggests that in the current election voters who identify as Republicans are voting early in greater numbers than Democrats.
"GOP-affiliated voters have surpassed Democratic-affiliated ones in early voting in Arizona, Florida, Georgia, Indiana, Montana, Tennessee and Texas, the data showed. Only in Nevada have Democratic-affiliated voters exceeded Republican-affiliated voters so far in early voting, according to the data," NBC reported Oct. 28.
The Odds
The Real Clear Politics polling average for the so-called generic congressional ballot question gives Democrats a 7.5-percentage point lead over Republicans.
Conventional wisdom holds that Republicans are unlikely to hang onto the 435-seat House. Based on current standings, Democrats would need to pick up a net 23 seats to take control. Since World War II, the party occupying the White House has on average lost 26 House seats in midterm contests.

According to FiveThirtyEight, "Democrats are favored to win a majority of seats if they win the popular vote by at least 5.6 points." The website gives that party an 85.4 percent chance of wresting control of the House from Republicans, who are given a mere 14.6 percent chance of maintaining control. Republicans maintaining control of the Senate seems an increasingly safe bet. FiveThirtyEight calculates there is an 84.7 percent chance Republicans maintain control, versus a 15.3 percent chance Democrats take over.
Republicans currently have 51 seats in the 100-seat chamber, compared to the Democrats' 49 seats (which includes two Independents who caucus with the Democrats). Democrats are defending 26 Senate seats; Republicans are defending nine.
Democrats have outraised Republicans in House and Senate races in the current election cycle, and have a cash advantage in the closing week of the campaign.
In House races, Democrats have raised $923 million, spent $801.1 million, and have $261.3 million remaining in cash on hand, according to Center for Responsive Politics figures. Republicans have raised $612.4 million, spent $547.3 million, and have $201 million in cash.
In Senate races, Democrats have raised $540.1 million, spent $459.8 million, and have $168.6 million in cash. Republicans have raised $395.8 million, spent $342.6 million, and have $153.2 million in cash.