A federal lawmaker wants House Speaker Nancy Pelosi (D-Calif.) to reverse her decision that led to the removal of four portraits of former House speakers from the U.S. Capitol.
Rep. Jeff Duncan (R-S.C.) argued that portraits of past speakers have been displayed at the Capitol for many years until Pelosi took it upon herself to remove those "she deems unworthy."
"Every leader in our country's history has flaws and imperfections. Every single portrait or statue in the U.S. Capitol depicts individuals who have made mistakes or questionable statements by modern day standards," Duncan wrote in a letter (pdf) to the speaker.
"If it is so important that we police those who have made controversial comments, why then is Speaker Pelosi attempting to discipline former Members who have been dead for over 100 years, when she's refused to discipline current Members of her own caucus who have made anti-Semitic statements?
Removing the portaits is a step down "a dangerous path" that will only serve as a continuation of "cancel culture" and help "further divide Americans," Duncan wrote.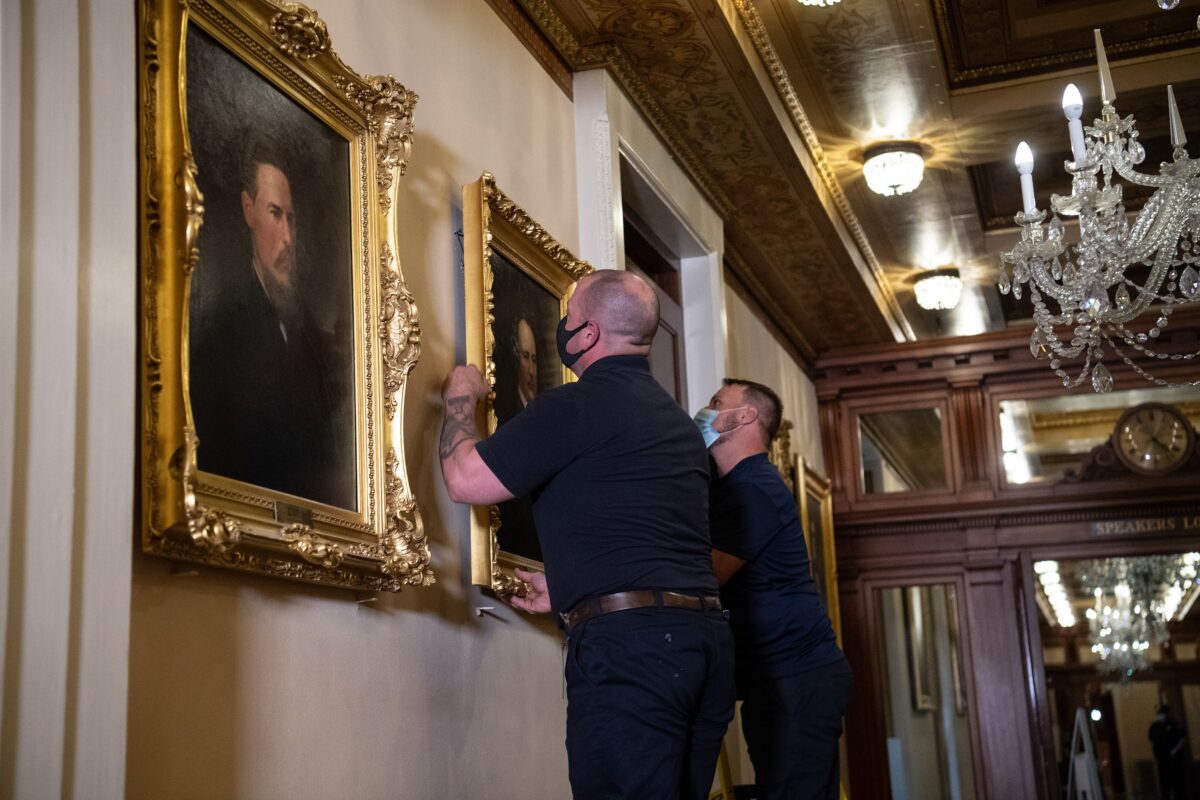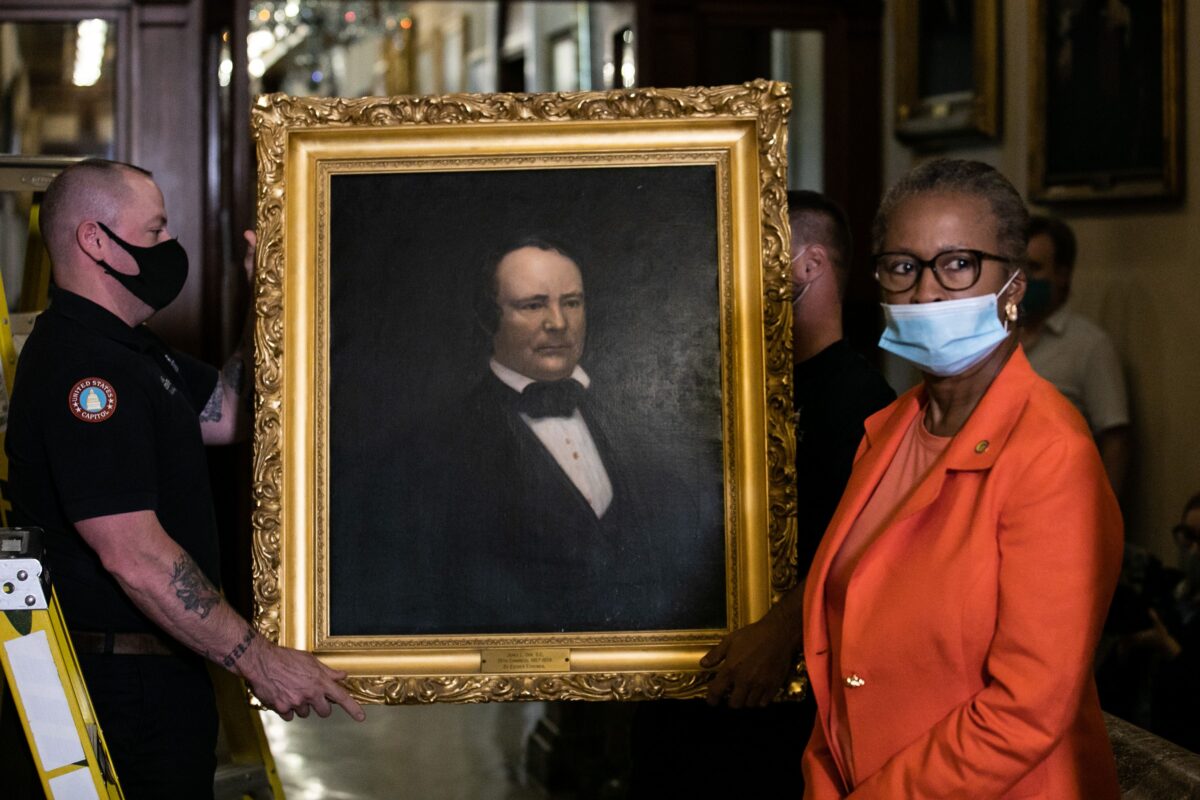 "Instead of focusing on erasing history, we should learn from it and place it in its proper context so that we can all join in continuing to make America the greatest country in the history of the world," he added later.
Pelosi ordered Thursday the removal of the portraits, which showed Virginia's Robert Hunter, Georgia's Howell Cobb, South Carolina's James Orr, and Georgia's Charles Crisp—all Democrats except Hunter, who was part of the Whig Party when speaker but was later elected to the U.S. Senate as a Democrat.
The rationale for the removal, Pelosi told reporters in Washington, was that all four speakers had served in the Confederacy.
"We didn't know about this until we were taking inventory of the statues," the lawmaker said. "There's no room in the hallowed halls of this Democracy, this temple of Democracy, to memorialize people who embody violent bigotry and grotesque racism of the Confederacy."
Pelosi is trying to get 11 statues of Confederate soldiers removed from the capitol. They're part of the 100—two from each state—positioned around the building.
Just hours later, the portraits were removed under the watch of House clerk Cheryl Johnson.