The Australian state of Victoria has made it mandatory to report positive rapid antigen test (RAT) results to the Department of Health through phone or online from Jan. 7.
People who receive a positive RAT must report it, immediately isolate for seven days, and notify their contacts.
"It's important to remember that turning up positive on a rapid antigen test is the equivalent of turning up positive on a PCR test," Acting Premier Jacinta Allan said.
Allan said the new process would mean fewer people would need to wait for PCR test results.
It also means that those who come back with a negative RAT result and are not a household contact will not be required to quarantine while waiting for a negative result, allowing fewer disruptions to work, school, and social lives.
Victoria's COVID-19 response commander Jeroen Weimar said that people reporting their positive result will need to answer "really simple questions" to determine their risk level and what support they might need.
Questions include: Have you been told you have recently been in contact with someone who has COVID-19, and have you been recently unwell with COVID-19 symptoms ?
People who answer no to both questions are recommended to get a PCR test to confirm their RAT result.
Weimar said the reporting system currently could handle 50,000 reports a day, but it could be increased if needed.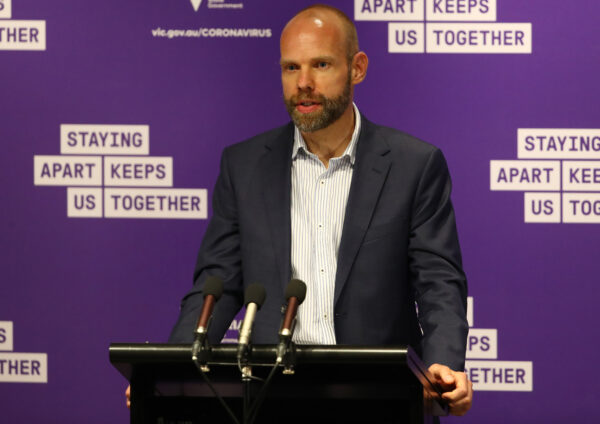 Six people died, and total hospitalisation numbers have risen to 644, of which 58 cases are in intensive care and 24 on ventilation.
"The health system as a whole is preparing for an increased number of hospital admissions, and a huge amount of work has already gone on, as it has throughout the entire course of this pandemic to ensure that our hospitals are equipped and staffed," Allan said.
She said the increasing number of cases was putting pressure on not just the health and hospital system, but also on other critical industries in health and more broadly.
By 9 a.m. on Jan. 7, 18 government-run PCR testing sites had closed after reaching capacity and RATs are now rolling out at four locations in a pilot program.
Meanwhile, both Allan and Weimar encouraged people to book vaccinations for children and booster shots.