An article from the Hollywood Reporter revealed that NFL ratings have surged in recent years, revealing possible reasons why.
"Linear ratings for the [NFL] hit a multiyear bottom in 2017, prompting a rash of speculation about whether pro football's stranglehold atop the Nielsen charts was coming to an end," the news outlet said.
Through the first six weeks of the 2019 season, the league's fortunes have changed.
"NFL games across all its television partners are averaging about 16.3 million viewers, up 3 percent from last season's average of 15.8 million. Since hitting a low for this decade of 15 million viewers in 2017, viewership has climbed 9 percent and is on par with the 2016 season (16.5 million)," THR stated.
It suggested that a growth in fantasy sports, more scoring, the emergence of stars like Patrick Mahomes and Baker Mayfield, and legalized gambling have contributed to the surge.
But the report also suggested that former 49ers quarterback Colin Kaepernick could have contributed to the multi-year decline in ratings.
The NFL, it said, is "no longer being the culture-war battleground that it became in 2016 and 2017 thanks to Colin Kaepernick," whose national anthem protests became a lightning rod for scorn. During that time, a number of people threatened to boycott games and merchandise.
"If the conversation around football is primarily about the game, then we're probably winning," Michael Mulvihill, an executive with Fox Sports, told the Hollywood Reporter. He didn't mention Kaepernick, but he suggested that the NFL will probably see a decline in ratings if people are focusing on things outside of the game itself.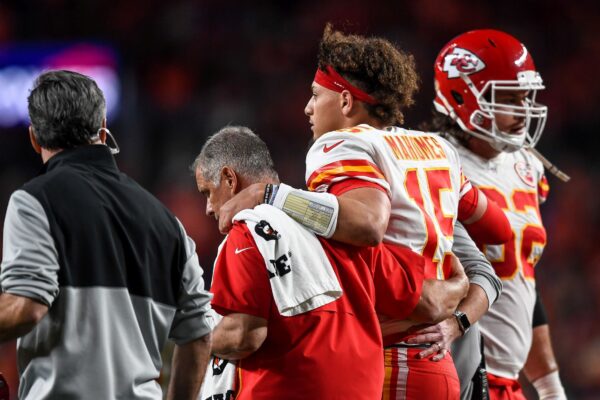 "And if the conversation is about topics away from the game, we're probably losing. I think the focus for the past season and a half has become more where we'd like it to be, which is just on the games," he said.
Mulvihill suggested that people are now focusing on the game itself and ratings, as such, have bounced back across all demographics.
In 2015, 2016, and 2017, the anthem protests became the league's major issue after President Donald Trump and other political figures waded into the controversy. Kaepernick began taking a knee during games in 2015-2016, saying he was protesting against police brutality. He hasn't played since the 2016-2017  season.
Michael Nathanson, a media analyst at MoffettNathanson, noted that Americans need an escape from politics.
"I also think we as Americans want an escape from all the political back-and-forth," he explained of the surge in ratings. "You have a bit of escapism, you have higher scoring, you have some younger players, perhaps you have some gambling influence. It's all kind of working together."
Letter
Last week, Kaepernick's representatives released a list of "facts" to try and counter "false narratives" about the out-of-work quarterback.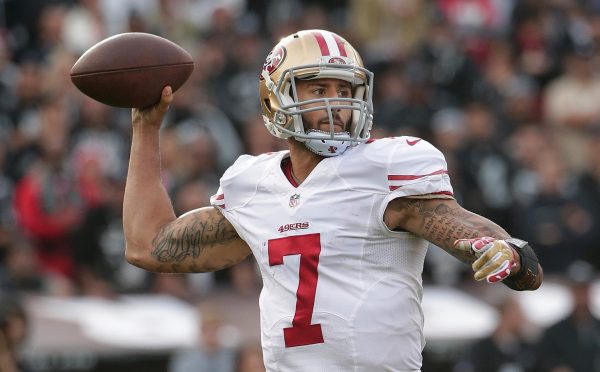 They sent out the list to several media outlets. ESPN reporter Adam Schefter provided the full readout of the release via agent Jeff Nalley and public relations director Jasmine Windham.
They alleged in the letter they have reached out to all 32 NFL teams about opportunities for the former San Francisco 49ers starter but got "little to no response."
"Not a single team has brought Colin in for a workout," the statement read. "Seattle brought Colin in for a visit but did not work him out. … No other NFL team has interviewed or worked out Colin in the past three seasons, despite other false statements to the media to the contrary." The Seahawks incident took place in April of 2018.
His reps then added that "in 25 years, I have never seen anything like it."