Matt Lauer, the former "Today" host, will not address the allegations of sexual misconduct any further than the one statement he's given, according to a report.
A source told the New York Post: "Matt has no intention in returning to public life . . . He plans to disappear and play golf."
U.S. broadcasters Matt Lauer and Garrison Keillor are fired after allegations of "inappropriate behavior": https://t.co/r9QWClZnGI pic.twitter.com/4l8z1nP6Tn

— Reuters TV (@ReutersTV) November 30, 2017
The source continued, "He wants to be a regular Joe. To play golf and stay in the Hamptons. He has no intention of mounting a Billy Bush-style comeback campaign. He is going to stick to his one statement and not address the allegations further."
Another source told the paper that he will remain out of the spotlight—after having a 20-year-long career at "Today."
"I wouldn't make a 20-year promise . . . but he wants to focus on his family," the person said.
Meanwhile, the "Today" show ratings have skyrocketed since Lauer was fired. The show was No. 1 over ABC's "Good Morning America" for five days ending on Dec. 1, Variety reported.
It was the first time in three months that "Today" was the most-watched morning news program in the United States, beating "GMA" by 539,000 viewers over the five days.
"They are not going to actively replace Matt," one source told the Post. Another NBC insider claimed: "Savannah [Guthrie] and Hoda [Kotb] will continue hosting the show for the short term. No long-term ­decisions have been made."
NBC News executives fired Lauer, 59, last Tuesday, Nov. 28, He broke his silence on Nov. 30, and issued a statement to apologize.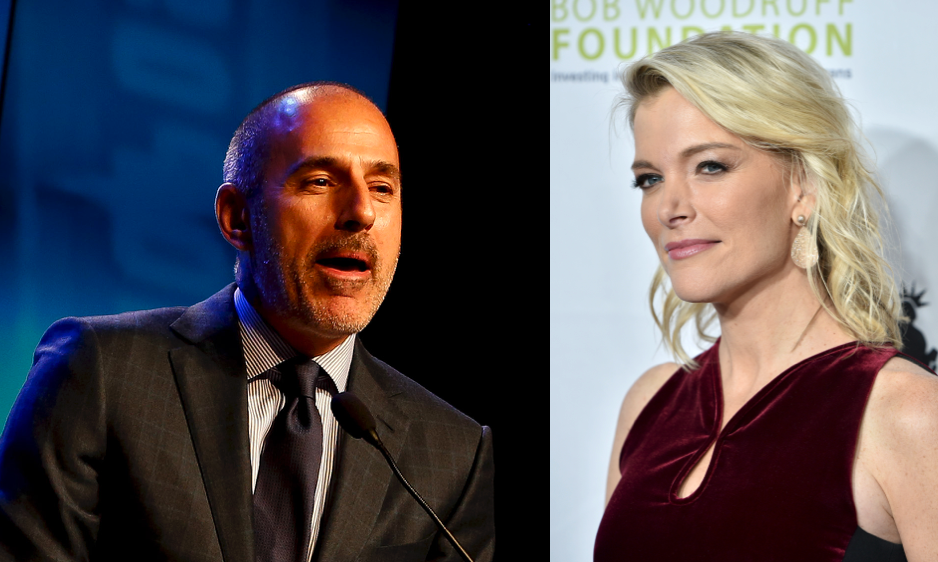 "There are no words to express my sorrow and regret for the pain I have caused others by words and actions. To the people I have hurt I am truly sorry," he said in a statement read by the "Today" show hosts.
"As I am writing this I realize the depth of the damage and disappointment I have left behind at home and at NBC. Some of what is being said about me is untrue or mischaracterized, but there is enough truth in these stories to make me feel embarrassed and ashamed. I regret that my shame is now shared by the people I cherish dearly," he said.
NBC denies that it received any complaints about Lauer until last Monday.
"We can say unequivocally, that, prior to Monday night, current NBC News management was never made aware of any complaints about Matt Lauer's conduct," a spokesperson for the network said.
And while you're here…
Dear reader, we have a little favor to ask of you. We work hard to deliver important and interesting articles to you, but we can't do it without ad revenue.
Please help support independent journalism by sharing this article with your friends and family. It takes less than a minute. Thank you!