The official cause of death for convicted killer Charles Manson was released, according to his death certificate.
While prison officials stated that Manson died of natural causes at the age of 83, a document from Kern County, California, shows that cardiac arrest was named as the immediate cause of death. Other conditions were underlying causes.
TMZ obtained the death certificate.
Manson died Nov. 19 after he was rushed to a hospital from California's Corcoran State Prison, where he was serving out a life sentence.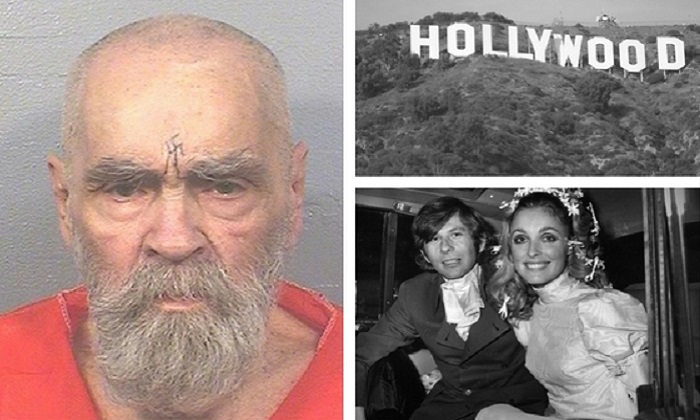 The Association of Deputy District Attorneys issued a statement right after Manson's death, quoting Manson prosecutor Vincent Bugliosi, who put him behind bars.
"Manson was an evil, sophisticated con man with twisted and warped moral values," Bugliosi said. The association noted, "Today, Manson's victims are the ones who should be remembered and mourned on the occasion of his death," Patch.com reported.
The New York Post, meanwhile, reported that Manson's remains are unburied as three people battle over his last will and testament. His pen pal Michael Channels filed documents in a California court in an attempt to be the executor. His self-proclaimed son, Matthew Roberts, 49, and an alleged grandson, Jason Freeman, 41, have disputed those claims. TMZ reported that they have 120 days to settle the matter.
He had been serving a life sentence at the nearby Corcoran State Prison for ordering the murders of nine people, including actress Sharon Tate, according to Reuters.
Long after Manson had largely faded from headlines, he loomed large as a symbol of the terror he unleashed in the summer of 1969.
"The very name Manson has become a metaphor for evil," Bugliosi told the Los Angeles Times in 1994.
Manson became one of the 20th century's most notorious criminals when he directed his mostly young, female followers to murder seven people in what prosecutors said was part of a plan to incite a race war.
Later, when he requested to represent himself during his nine-and-a-half-month trial, Manson showed up in court with an "X" carved into his forehead, and would later alter it into a swastika.
Co-defendants Susan Atkins, Leslie Van Houten, and Patricia Krenwinkel cut "X"s on their foreheads, shaved their scalps, sang Manson-written songs, and giggled through chilling testimony.
At one point, Manson tried to leap over the defense table at the judge, snarling, "In the name of Christian justice, someone should cut your head off." The judge began carrying a gun afterward.
Reuters contributed to this report.
And while you're here …
 We have a small favor to ask of you. If you can, please share this article on Facebook so you can help The Epoch Times. It takes less than a minute. Thank you very much!