Rep. Steve Watkins (R-Kan.), fresh off a primary loss, is facing an investigation, the House Ethics Committee announced this week.
Watkins, 43, is being probed because he was charged with criminal conduct last month, Chairman Ted Deutch (D-Fla.) and ranking member Kenny Marchant (R-Texas) said.
House rules dictate establishing an investigative subcommittee or report to the body with reasons for not establishing a subcommittee within 30 days or a member being indicted or formally charged with criminal conduct.
The committee unanimously voted to establish a subcommittee.
"Pursuant to the Committee's action, the Investigative Subcommittee shall have jurisdiction to determine whether Representative Watkins falsely reported information to a law enforcement officer; voted in an election district without being lawfully registered to vote; knowingly marked or transmitted more than one advance voting ballot; and/or failed to notify the proper agency of a change of name or address," Deutch and Marchant said in a joint statement.
Rep. Anthony Brown (D-Md.) is leading the investigation.
Shawnee County District Attorney Mike Kagay on July 14 announced the filing of four charges against Watkins.
The representative was charged with interference with law enforcement by providing false information, voting without being qualified, unlawful advance voting, and failing to notify the Department of Motor Vehicles of a change of address.
The county's sheriff's office is conducting a probe into the matter.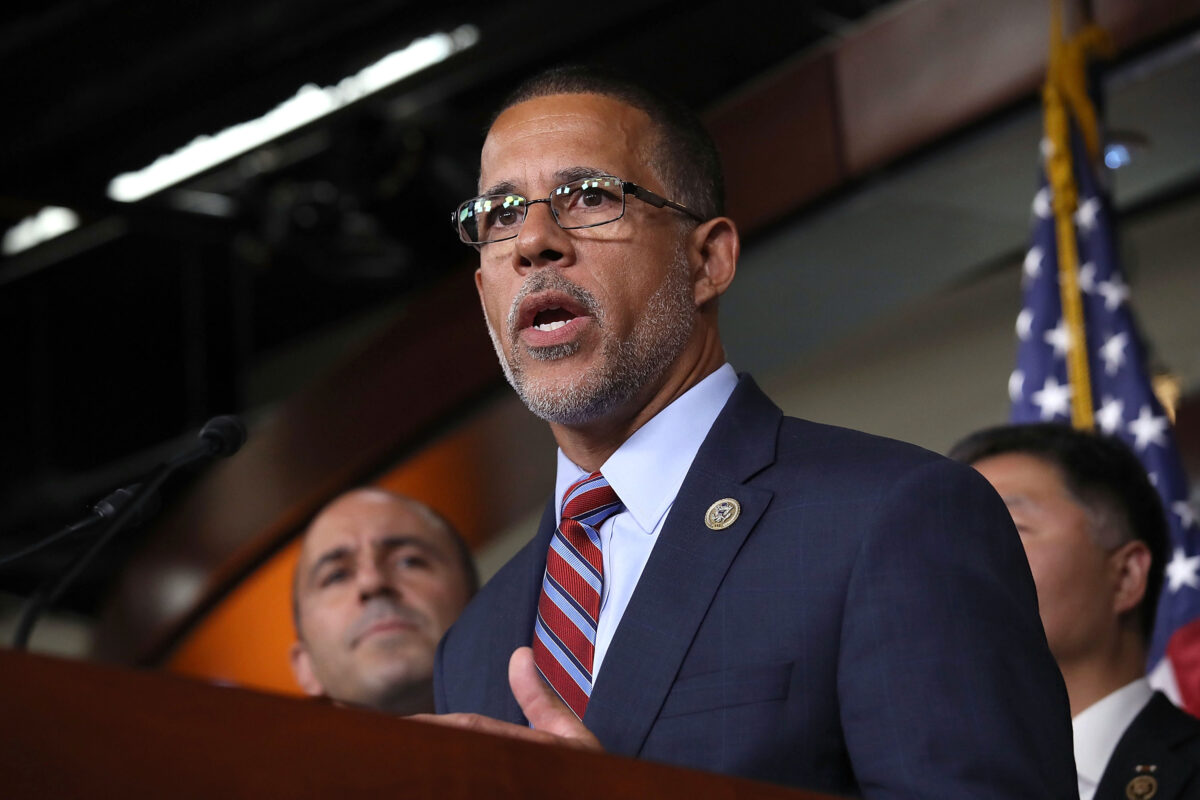 Restrictions from COVID-19 delayed the investigation that led to the filings, Kagay said. The charges stem from Watkins voting in a City Council election last year.
After the charges were filed, Watkins told the Kansas City Star over Zoom that what happened was a mistake.
"I used my mailing address because that's what we do when we deploy. Before this, I spent most of my career in Iraq and Afghanistan," Watkins said.
"I didn't gain any advantage from receiving the wrong ballot. There was simply no motive, which is why this, of course, was a mistake."
Jacob LaTurner, the state treasurer, defeated Watkins in the Republican primary for Kansas' 2nd Congressional District, meaning Watkins will only serve one term in office.
"Suzanne and I are absolutely humbled by your support. Thank you! Now the real campaign begins and the differences will be clear. It's time for Republicans to unite and win in November!" LaTurner said in a statement after the win was declared.
Michelle De La Isla, the mayor of Topeka, won the Democratic nomination for the seat.
The mayor in an Aug. 7 speech told supporters that she wants to protect Kansas residents, who she said are "being threatened by division of all kinds."
"I will advocate to ensure that every Kansan has access to quality healthcare, meaningful jobs to support their families, a decent place to live, access to quality education, and the roads and bridges needed to move everyone— including our rural communities—safely across our state," she added.
The seat is rated by political handicappers as likely Republican or solid Republican.