Rep. Rashida Tlaib (D-Mich.) easily defeated her primary challenger, Brenda Jones, according to election results posted Wednesday.
County elections results showed Tlaib with 63,650 votes to Jones's 32,582 with 89.9 percent of precincts reporting in the nomination contest, Reuters reported.
Tlaib, 44, was believed to be vulnerable to an upset in her first reelection campaign. The radical Democrat, who identifies as a socialist and regularly challenges party leadership, proved naysayers wrong.
"Headlines said I was the most vulnerable member of the Squad. My community responded last night and said our Squad is big. It includes all who believe we must show up for each other and prioritize people over profits. It's here to stay, and it's only getting bigger," she wrote on Twitter.
The squad refers to a group of Democrat lawmakers including Tlaib, Reps. Ilhan Omar (D-Minn.), Ayanna Pressley (D-Mass.), and Alexandria Ocasio-Cortez (D-N.Y.).
Tlaib and Omar are the first Muslim women in Congress.
"Voters sent a clear message that they're done waiting for transformative change, that they want an unapologetic fighter who will take on the status quo and win," Tlaib said in a separate statement released by her campaign.
Jones, 60, president of the Detroit City Council, filled the seat Tlaib holds for five weeks in 2018 after the resignation of Rep. John Conyers Jr. over sexual harassment and assault allegations. Jones wasn't immediately available for comment on her election loss.
Because Michigan's 10th Congressional District is deep blue, Tlaib essentially won reelection with her primary victory.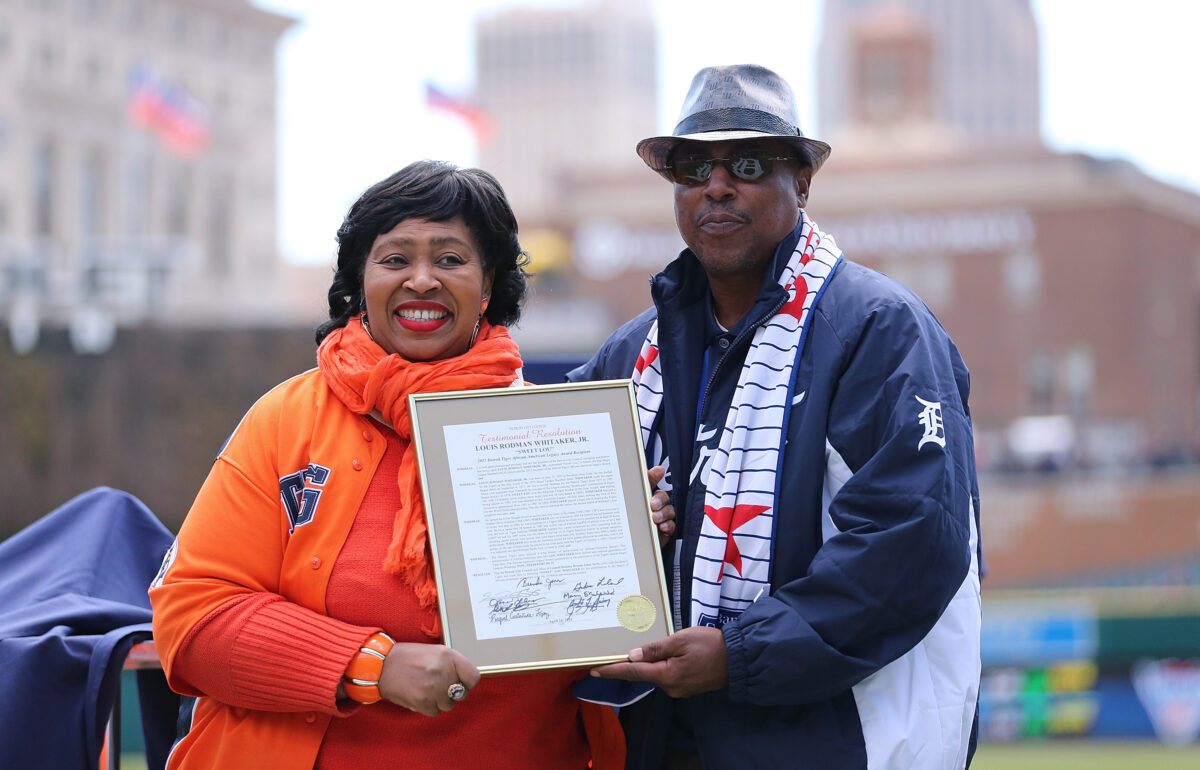 In another closely-watched race, Peter Meijer, a 32-year-old veteran whose family owns the grocery store chain, emerged from a crowded Republican primary for the 3rd Congressional District.
"I'm a firm believer that the conservative values that we share: belief in the principles of limited government, of economic freedom, of individual liberty—you look at everything that's strong in this country, and those are the values that underpin them," Meijer said late Tuesday.
Meijer will face Hillary Scholten, an immigration attorney, in the general election. The seat has been held by Rep. Justin Amash (L-Mich.), a Republican who is stepping down after a short-lived run for president.
Amash has vocally opposed Republican President Donald Trump, which made his prospects for re-election slim in the conservative-leaning district.
And in the 8th Congressional District, Paul Junge, a former Trump administration official, won the GOP primary, according to results posted Wednesday.
Junge will take on Rep. Elissa Slotkin (D-Mich.), a freshmen lawmaker who has tried portraying herself as a moderate. Junge in a statement said Slotkin votes 96 percent of the time with House Speaker Nancy Pelosi (D-Calif.), "taking our country in the wrong direction by voting to give $1,200 checks to illegal immigrants, subsidies to communist Chinese companies, and to impose costly foreign environmental schemes on America that will destroy Michigan jobs and raise the cost of heating our homes."
"I will use my experience working in our family business, as a prosecutor, and at Homeland Security to rebuild our economy, help families and small businesses, and defend our American values," he added.
Slotkin said before the election that she'd welcome public debates with whichever candidate won the primary.