Rep. Jerrold Nadler (D-N.Y.) said he would miss part of the Senate impeachment trial against President Donald Trump to spend time with his wife, who has cancer.
"In December, following the House Judiciary Committee markup of the Articles of Impeachment against President Donald J. Trump, my wife was admitted to the hospital where she was diagnosed with pancreatic cancer. She has undergone surgery and is taking further steps to address the spread of the cancer," Nadler said in a statement on Sunday.
Nadler said he would be in New York on Monday to meet with his wife's doctors, "determine a path forward, and begin her treatment."
"I am sorry to miss some of the Senate impeachment trial, which is of critical importance to our democracy," he said in the statement, adding that he plans to be back in Washington late Monday.
Read my statement on missing part of the Senate Impeachment Trial on Monday because of a family health matter: pic.twitter.com/fis3vkZrid

— (((Rep. Nadler))) (@RepJerryNadler) January 26, 2020
Nadler thanked his colleagues and staff for their support.
Nadler, 72, is the chairman of the House Judiciary Committee. He was involved with the House impeachment inquiry against Trump and was named as one of the House impeachment managers, who are trying to convince the Senate to convict the president and remove him from office.
Nadler missed one day of the inquiry last month for a family emergency.
According to a bio page for Nadler's wife, Joyce Miller, she's currently on the boards of directors of the New York State Mortgage Authority, the New York State Housing Finance Agency, and the Empire State Development Corporation.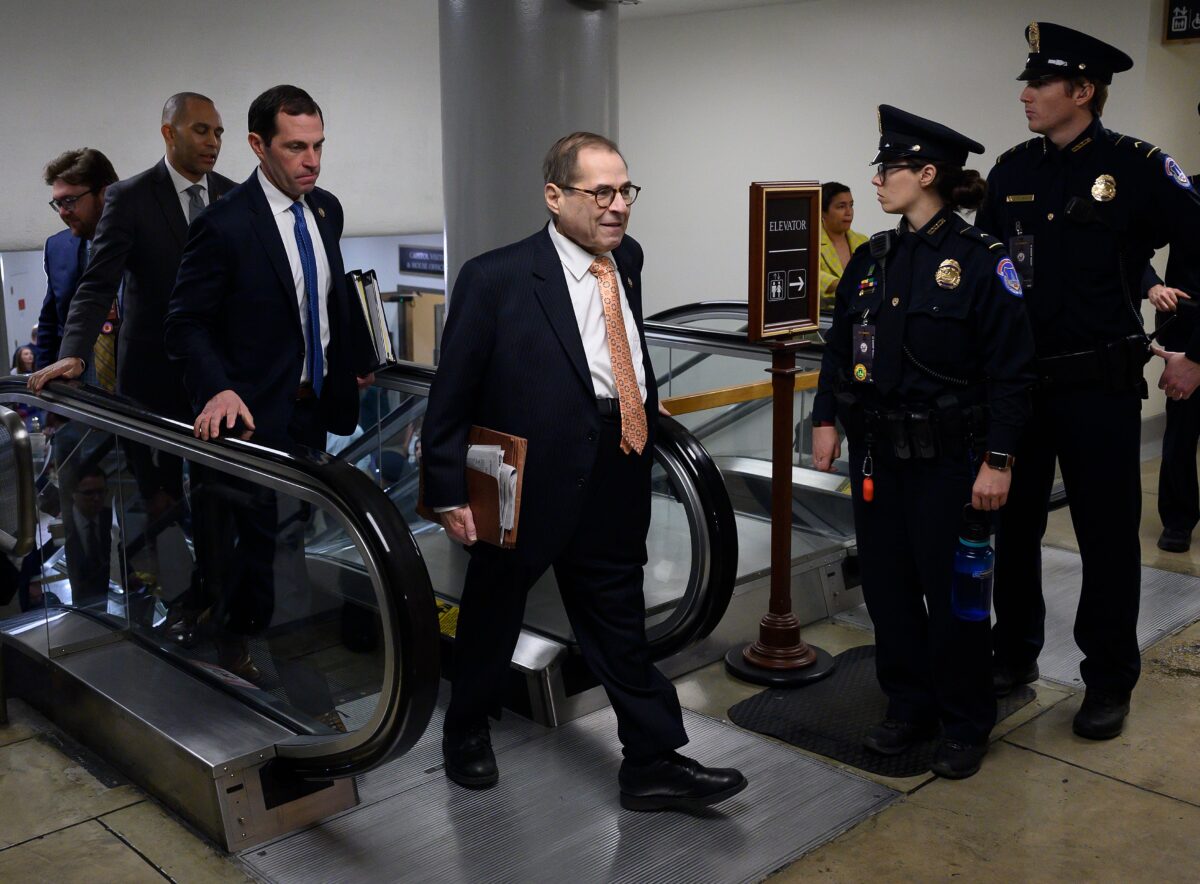 Miller, whose age isn't listed, "has advised public officials, government agencies, and unions on public private partnerships to finance infrastructure and pension fund investment in infrastructure," the bio stated. "She has also advised start-ups and companies in the energy and alternative energy sectors seeking venture and private equity capital and federal government financing."
Miller and Nadler were married in 1976. Miller was a student at Columbia University and Nadler was a recently elected state assemblyman, according to the wedding announcement.
Miller has been the head of her husband's political campaigns since 1992. The couple have one child.