The Democrats' latest push to federalize the election process currently administered by the states would also take away many of the safeguards that ensure election integrity, warned Rep. Debbie Lesko (R-Ariz.).
The effort to pass H.R. 1 has recently been renewed amid criticism of the chaos that has taken place in multiple states which conducted the election differently based on their own rules. Championed by House Speaker Nancy Pelosi (D-Calif.), the 600-page bill aims to overhaul the nation's decentralized election system, giving the federal government more authority over how states run elections.
"I'm a big believer in states' rights, so I'm not a big proponent of federalizing our elections," Lesko told The Epoch Times' American Thought Leaders program. "I think every state has different circumstances, and every state elects their own election directors as we do here in Arizona."
"I think it would be a mistake to federalize our elections," said the congresswoman. "You kind of have to think about what you're wishing for, because if the Democrats get in control, they will put in a terrible nationwide system."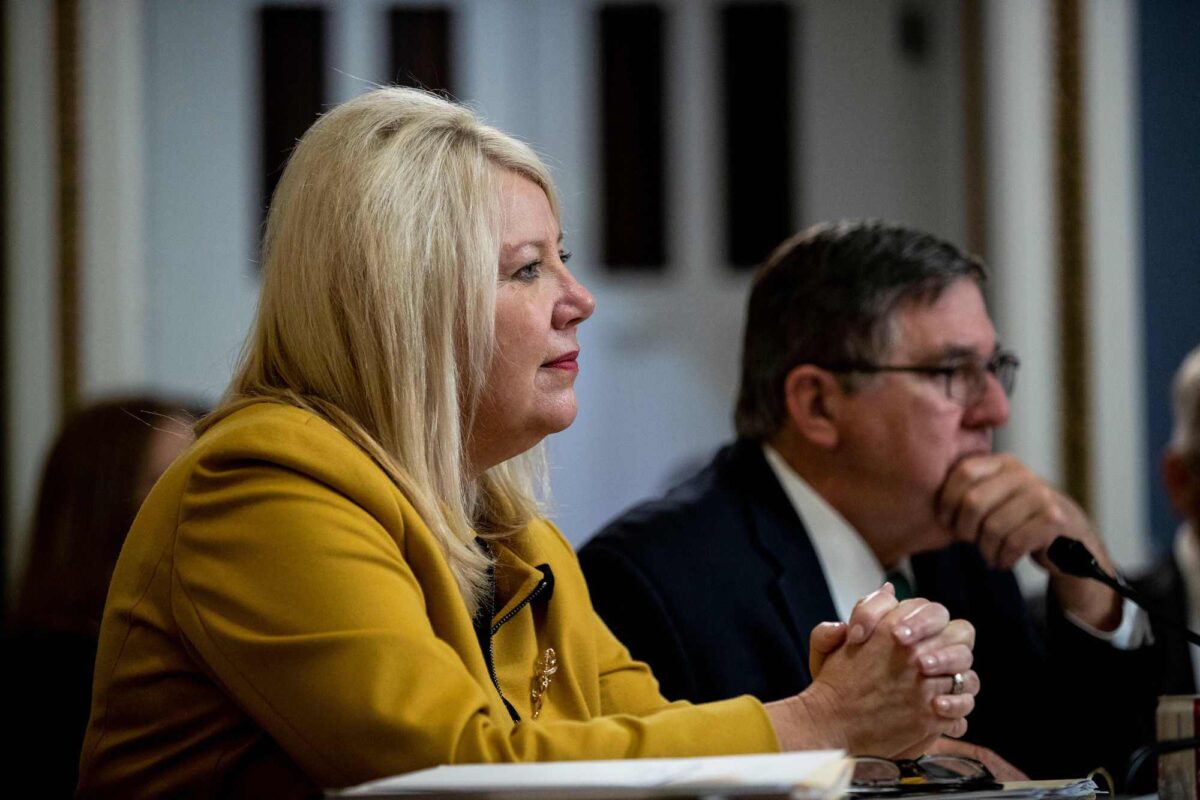 According to Lesko, what the Democrats want to do with H.R. 1 is create a one-size-fits-all government plan for elections, without taking into consideration what local citizens believe is best for their counties or states.
Lesko took Arizona, her home state, as an example. "In Arizona, the voters, through a ballot measure years ago, said that voters have to prove they're really the person that they are, voting, and show an ID to vote," she said. "H.R. 1 would prohibit states from requiring ID to vote, which is terrible."
"Also in Arizona, we pass legislation that says it's illegal to harvest ballots, meaning people can't go to apartment complexes or nursing homes and pick up other people's ballots," Lesko continued. "Well, H.R. 1 would undo that too, and say, 'Oh, no, ballot harvesting is totally legal.'"
The Republicans, according to Lesko, will need to retain Georgia's two Senate seats in order to be able to block Democrats from achieving radical changes such as H.R.1. The two Republican-held seats were sent into January runoffs after none of this year's candidates reached the 50 percent of the vote needed to win.
"There's all kinds of liberal bills that the U.S. House of Representatives has already passed under Pelosi's control, and they're very radical," she said. "Most people don't even realize how radical they are. And if Republicans lose the Senate, all of this stuff is going to be the law of the land, and the future of our nation is going to change to the worse."