Rep. Ilhan Omar (D-Minn.) responded to criticism from the son of a victim of the 9/11 terror attacks.
Nicholas Haros Jr., whose mother died in the World Trade Center attacks, blasted Omar during a remembrance ceremony in New York City last week. He wore a shirt that said, "Some people did something."
Omar was asked about her "some people did something" remarks on CBS' "Face the Nation" on the morning of Sunday, Sept. 15.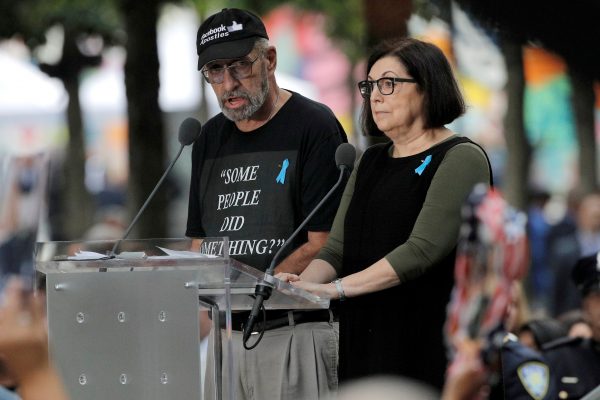 "So 9/11 was an attack on all Americans. It was an attack on all of us, and I certainly could not understand the weight of the pain that the victims of the families of 9/11 must feel. But I think it is really important for us to make sure that we are not forgetting the aftermath of what happened after 9/11," she said Sunday.
She added: "Many Americans found themselves now having their civil rights stripped from them; and so what I was speaking to was the fact that, as a Muslim—not only was I suffering as an American who was attacked on that day—but the next day I woke up as my fellow Americans were now treating me as a suspect."
Also, in April, President Donald Trump tweeted video footage using 9/11 imagery that attacked her remarks.
On Sept. 11, Omar, who is originally from Somalia, tweeted that 9/11 "was an attack on all of us" and added, "I will continue to fight to make sure we care for the first responders and families who lost loved ones."
In an appearance on Fox New's Sean Hannity show on late Wednesday, Haros Jr. said Omar's remark had "tore [his] heart apart" as well as his mother's, who was slain during the attack.
"That hurt. I am a victim's son, and I decided to take 9/11 as my one day, of perhaps, credible standing to make that statement, which many people have told me, it represented their views," he told the Fox pundit.
Haros Jr. noted that not everybody agreed with his remarks during his speech, saying that some called him racist.
"It's not very nice, and maybe the worst thing that was said about me today was that I was a cranky old man with a bad haircut," he said. "But seriously, charges of racism?"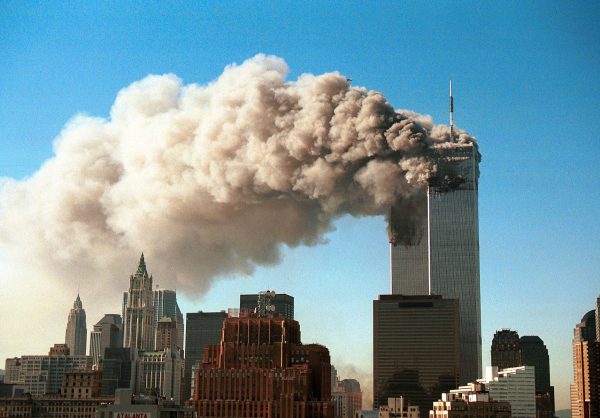 "The fact that these people are women of color has nothing to do with it," he continued. "If she were a Martian and were green, it would not make a difference. That she is a woman doesn't make a difference. That she is a Muslim doesn't make a difference. These are Wikipedia facts that have to be said, and she needed to respond."
What He Said
Earlier in the year, Omar was condemned after a remark at a Council on American-Islamic Relations (CAIR) fundraiser. She said the group was founded after the terrorist attacks that left nearly 3,000 people dead. "CAIR was founded after 9/11 because they recognized that some people did something and that all of us were starting to lose access to our civil liberties," Omar said.
On Sept. 11, Haros told a crowd: "'Some people did something' said a freshman congresswoman in Minnesota to support the creation of CAIR. Today I'm here to respond to you exactly who did what to whom."
"Madam, objectively speaking, we know who and what was done. There is no uncertainty about that. Why your confusion?" he added. "On that day 19 Islamic terrorists, members of al Qaeda, killed over 3,000 people and caused billions of dollars of economic damage. Is that clear? But as to whom, I was attacked. Your relatives and friends were attacked. Our constitutional freedoms were attacked, and our nation's founding on Judeo-Christian principles did. That's what 'some people' did."
"Got that now?" he added.
Epoch Times reporter Janita Kan contributed to this report.