House Intelligence Ranking Member Devin Nunes (R-Calif.) said on Wednesday that House Republicans on the committee have requested subpoenas of potential witnesses in the impeachment inquiry.
Those witnesses include the person who filed a complaint against President Donald Trump—known as the whistleblower—and Hunter Biden, former Vice President Joe Biden's son.
Nunes said the GOP sent a letter outlining the subpoenas for documents and closed-door depositions from witnesses on Wednesday morning. Republicans seek documents from the Democratic National Committee, Biden's firm Rosemont Seneca, and the whistleblower.
"In the interest of some basic level of fairness, we expect you to concur with these subpoenas," Nunes told House Intelligence Chairman Adam Schiff (D-Calif.) in his opening statement, before testimony from U.S. Ambassador to the European Union Gordon Sondland.
"We take this step because you have failed to ensure fairness and objectivity in this inquiry."
Because Democrats control the House, Republicans don't have subpoena power but the impeachment process resolution passed earlier this month says Nunes can submit, in writing, a list of requested witnesses.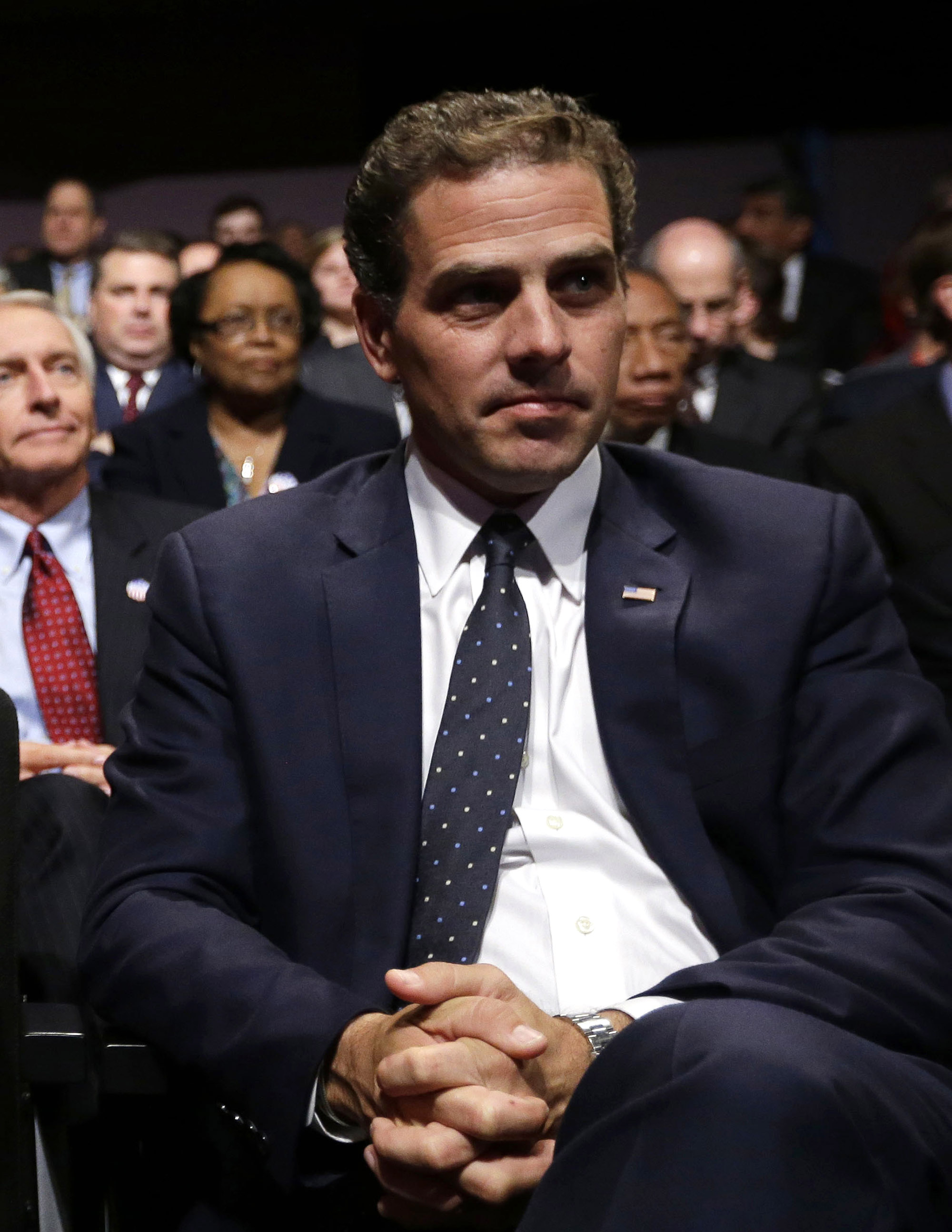 Nunes submitted a list to Schiff on Nov. 9 but none of the witnesses other than the ones who already testified behind closed doors have been scheduled to testify.
The list included Hunter Biden, the whistleblower, and Democratic National Committee contractor Alexandra Chalupa.
Schiff specifically responded to the request for the whistleblower to testify, saying he wouldn't allow it. The impeachment process resolution lets Schiff veto witness requests; the requests then go to a full committee vote, but the committee is controlled by Democrats.
Schiff initially said he wanted the whistleblower to testify but changed his mind after it emerged that his staff had contact with the person before the complaint was filed. Schiff has claimed he does not know the identity of the whistleblower.
If witnesses are approved by Schiff, then Nunes is authorized by the resolution to compel "by subpoena or otherwise" the attendance and testimony of any person and the production of books, papers, and documents.
The other witnesses requested by Nunes were being evaluated by Schiff, he said in a response later Nov. 9. Schiff has not given Republicans any updates on the list since then.
Nunes's official subpoena request came a week after Republicans first motioned to subpoena the whistleblower.
"I seek recognition to make a motion that we actually subpoena the whistleblower for a closed-door, secret deposition so that the questions that should be appropriately asked of the whistleblower, by our side and your side, should be asked," said Rep. Mike Conaway (R-Texas).