Rep. Henry Cuellar (D-Texas) said on Monday that he does not believe the border surge is a seasonal phenomenon, in contrast to the notion put forward by the White House that the recent spike in illegal immigration was part of a regular pattern.
In March, a sharp rise in illegal border crossings accounted for the number of apprehensions totaling more than 172,000, up from about 100,000 the previous month and the highest since March 2001.
"It's not seasonal," Cuellar told MSNBC. "Now, we do have the months of March, April, May, June that are peak months, but this is not seasonal," he added.
President Joe Biden, at a March 25 press conference, sought to portray the border surge as a seasonal spike and not, as critics have said, a result of decisions such as halting construction of border wall projects started under former President Donald Trump, or his support for immigration reform that would, if it clears the divided Senate, give a pathway to citizenship for millions of people living in the United States illegally.
"It happens every year," Biden said of the surge in illegal border crossings. "Does anybody suggest that there was a 31 percent increase under Trump because he was a nice guy and he was doing good things at the border? That's not the reason they're coming.
"It's because of earthquakes, floods. It's because of lack of food. It's because of gang violence. It's because of a whole range of things," Biden said.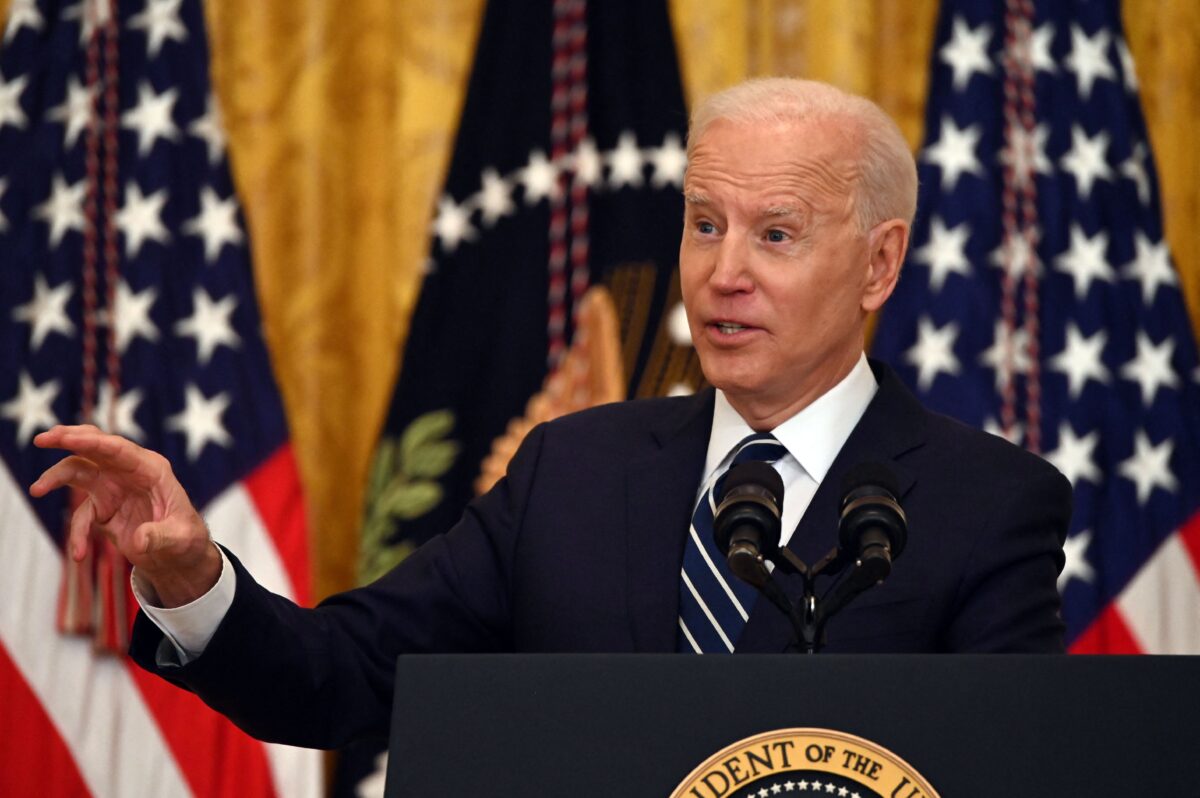 White House press secretary Jen Psaki was asked the following day about Biden's remarks, with a reporter asking: "President Biden made it seem like this is not too unusual compared to other previous years; that, in terms of the number of people trying to cross the border, it's about average. But those don't seem to square."
"How does the administration view this, in terms of whether this is precedented or whether this is an increase?"
Psaki replied by saying that Biden sought to make the point that, "we have seen increases at the border: in 2014, when he was the Vice President; 2018 and 2019," adding that, "the point is, we've dealt with this before. It is often seasonal. It is often cyclical."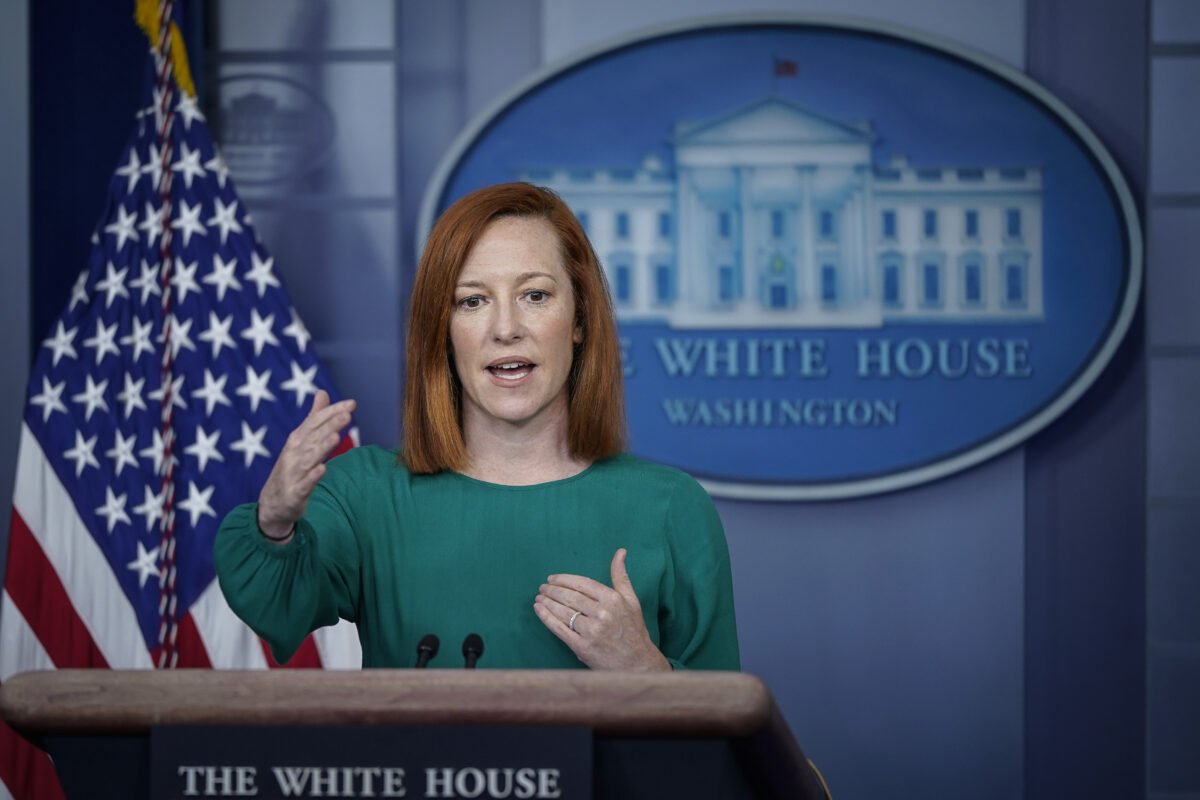 Republicans have blamed Biden for the surge, in particular for his rollback of Trump's cornerstone Migrant Protection Protocol, or "Remain in Mexico" program, under which asylum seekers were directed to stay in Mexico while their asylum claims were processed.
While the Biden administration has said the border isn't open and that most asylum-seekers are being turned away at the border, the administration is allowing unaccompanied minors into the country, a policy that may be contributing to the sharp rise in children traveling alone at the border. In March, border agents encountered nearly 19,000 unaccompanied minors, the largest number recorded in a single month since U.S. Customs and Border Protection started publishing the figures in 2009.
Psaki, at the March 26 briefing, said Biden's "focus is on actions and solutions."
"We certainly know this is a challenge. It's something he is briefed on regularly and … is pushing his team to take more rapid action," she added.
One of the measures the Biden administration has proposed is a conditional cash transfer program to help address economic woes that lead migrants from certain Central American countries to trek north.
Roberta Jacobson, the White House's southern border coordinator, said the potential program would be targeted at people in Guatemala, Honduras, and El Salvador.
"We're looking at all of the productive options to address both the economic reasons people may be migrating, as well as the protection and security reasons," she said.
Biden has called for $4 billion in development aid to Central America over four years to address the underlying causes of migration.
Republicans have lashed out at the idea, with House Minority Leader Kevin McCarthy (R-Calif.) saying Friday that the proposal was insulting to millions of Americans out of work.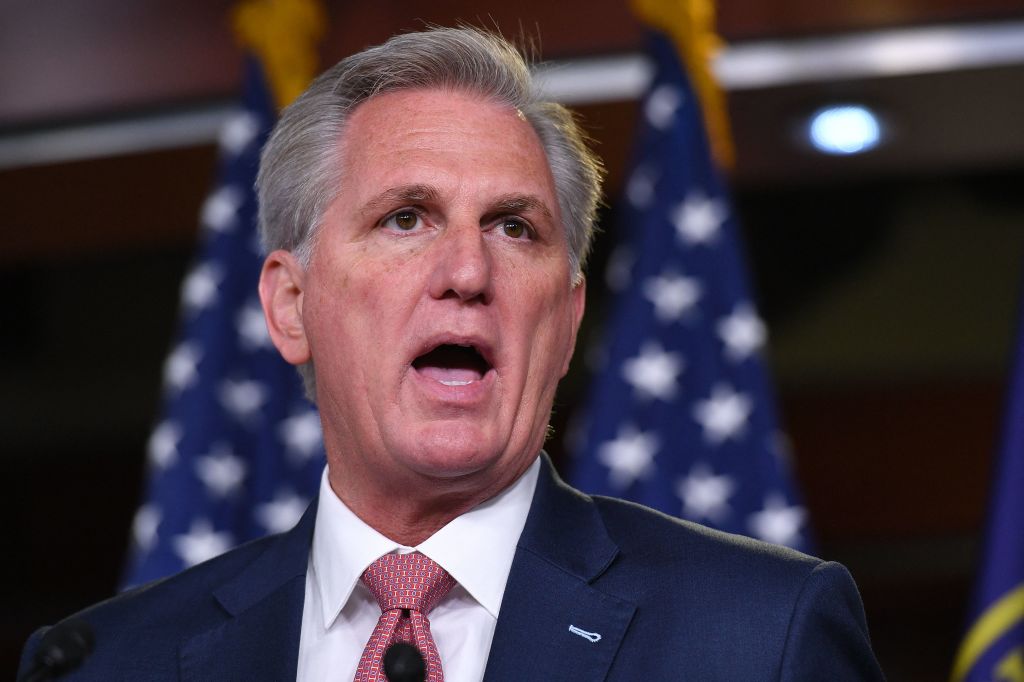 Cuellar, in his interview on MSNBC, called for a combination of "push" and "pull" factors to fix the crisis.
"One of the things we have to keep in mind is that we do have to look at the push factors and the pull factors. Democrats, if you notice, usually talk about the push factors. Republicans usually talk about the pull factors. You have to lock at both the push factors and pull factors and the long-term and the short-term goals that you want to do," he said.
The pull factors presumably refer to border and immigration policies, which may be seen as encouraging illegal immigration.
Reuters interviews with nearly two dozen migrants and more than a dozen people identifying themselves as smugglers, as well as an examination of hundreds of posts in closed Facebook groups where smugglers advertise their services, shows that many would-be migrants believe that they are welcome to cross the border.
"There's 100 days of free passage across the border," a Guatemalan smuggler told Reuters, referring to one prevailing perception. "Supposedly the president is letting children in," another told the outlet.
The push factors, on the other hand, refer to conditions that drive people in Central America from their homes.
"I was here in the appropriations when the first big wave we saw in 2014. We added the first $750 million for Central America and the vice president was the lead point—Joe Biden was the lead point at that time for President Obama," Cuellar said.
"We worked on long-term and short-term. Long-term is investment," he said.
In dozens of interviews with The Associated Press over the past two weeks, migrants generally said circumstances in Central America drove them to leave their homes and set out for the United States. When asked about Biden, nearly all said his relatively pro-immigration positions influenced their thinking.
Reuters and The Associated Press contributed to this report.