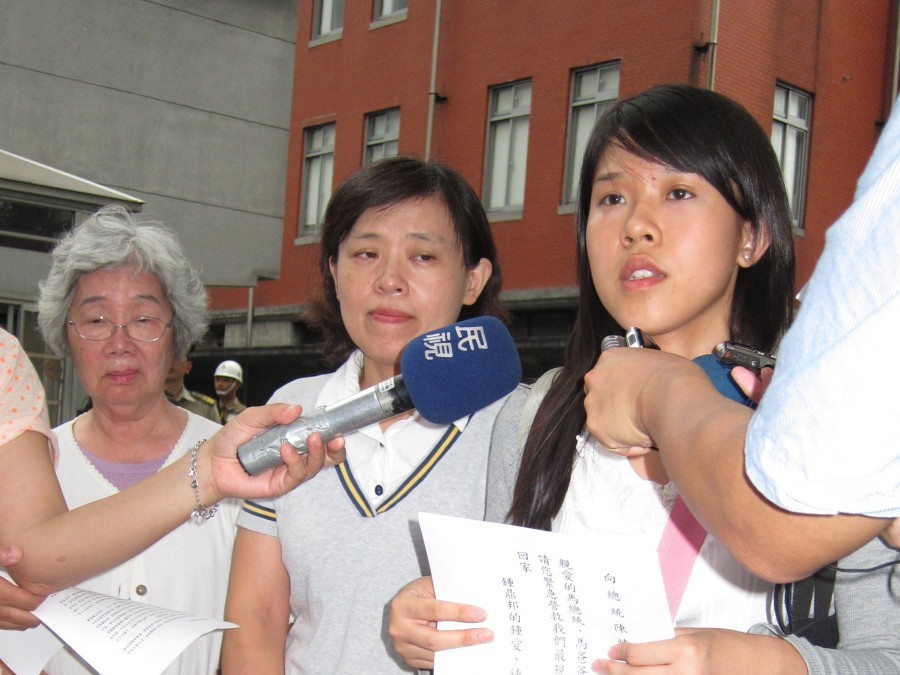 Concerned relatives recently informed the de facto diplomatic missions of 39 foreign embassies in Taiwan of the arrest of Chung Ting-pang, a Taiwanese Falun Gong practitioner. The family has also enlisted the support of local politicians, stepping up a campaign aimed at securing the release of their loved one.
Chung Ting-pang was arrested on June 18 at the end of a three-day trip to China and is being accused with the grave charge of harming state security—for allegedly attempting to interfere with television broadcasts. After being allowed to notify family in China of his arrest, he has been held incommunicado and without access to legal counsel.
An affidavit with the details of the incident was jointly signed by Chung's relatives and a lawyer and spokesperson for Falun Gong Theresa Chu, then faxed to the embassies and department heads of cultural and economic affairs departments of those countries in Taiwan (formal embassies and consulates are forbidden by the one-China policy).
Chung's relatives and the lawyer say that they will continue their activism until Chung is released.
Taipei city councilor for the opposition Democratic Progressive Party Liang Wen-chieh said that the fact that Taiwanese people are detained in China for political reasons makes the Taiwanese feel very insecure.
"I was shocked, and I believe most Taiwanese people will not accept it, which can only increase the tension on the two sides of the strait."
Liang also said that Chung's abduction shows the Party's unwillingness to protect the personal safety and basic human rights Taiwanese people. "The basic protection of the life and dignity of Taiwanese is just an empty promise," he said.
Liang appealed to Chinese Communist Party leaders to contemplate the harm inflicted on the Taiwanese people by Chung's arrest, and release him to reconcile cross-strait relations.
"We don't know whether Ma Yingjeou [Taiwan's president] has a specific solution or not," Liang said, "but, judging by events in the past 10 years, there have been at least 12 cases of illegal persecution of Taiwanese Falun Gong practitioners. We are hoping that Ma will do his best to rescue Chung Ting-pang. When issues of life and death are involved, this problem cannot stay unresolved."
Read Original Chinese article [1] [2]. 
The Epoch Times publishes in 35 countries and in 19 languages. Subscribe to our e-newsletter.