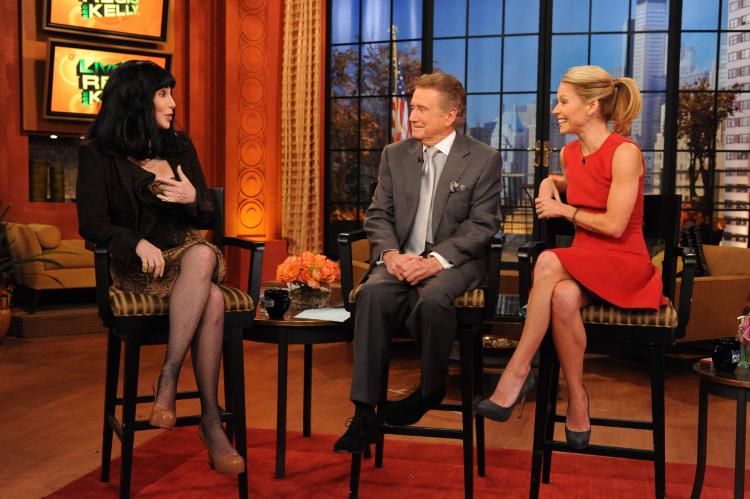 NEW YORK—Regis Philbin is retiring from the Regis and Kelly morning show after a long and illustrious career as a television personality. He made the surprise announcement on Live with Regis and Kelly, which he has hosted for nearly 28 years.
"I wish I could do something to make you change your mind!" said Kelly Ripa, who has hosted the show with Regis for nearly a decade. Regis will continue to host Live until later this year and says, "We'll have a lot of fun between now and then."
Regis first got his own show in San Diego in 1964, on KGTV in San Diego, called That Regis Philbin Show. He worked out of L.A. for many years, but was happy to return to New York where he grew up.
"It was the biggest thrill of my life to come back to New York, where I grew up as a kid watching TV and never even dreaming that I would have the ability or whatever it takes to get in front of a camera to talk to it."
"He's as much a New Yorker as anyone!" declared New York Mayor Michael Bloomberg on Tuesday morning. Bloomberg said he would be calling the long-time Live host to congratulate him. Just as Philbin is amazed to be on television, something he never dreamed of as a kid, Bloomberg is amazed to be friends with television stars like Philbin.
"I have to pinch myself sometimes," said the mayor.
Oprah Winfrey and Larry King are among other television personalities who will be ending their careers in 2011.
"There is a time that everything must come to an end for certain people on camera, especially certain old people," said Philbin.