A top Red Cross official says the agency has recorded more than 200 COVID-19-related incidents of violence against its health workers and facilities.
Peter Maurer, the president of the International Committee of the Red Cross (ICRC), said May 27 that the agency noted 208 attacks against health care workers and installations in 13 countries since March, and that the incidents have been related to the pandemic.
"The COVID-19 crisis is fast threatening to become a protection crisis," he told the United Nations Security Council via video call, noting that 23 percent of the incidents involved physical assaults.
Maurer said that, overall, the incidents ranged from verbal threats against workers to setting fire to facilities reportedly housing COVID-19 patients. He added that it's unlikely the data is exhaustive, noting that the real figures probably "are much higher than what we calculated."
He made the remarks in the context of a report to the Security Council on the protection of civilians in armed conflicts.
"Communities caught in the cross-fire of armed conflict suffer shock after shock, violation after violation, until their resilience is threadbare," he said.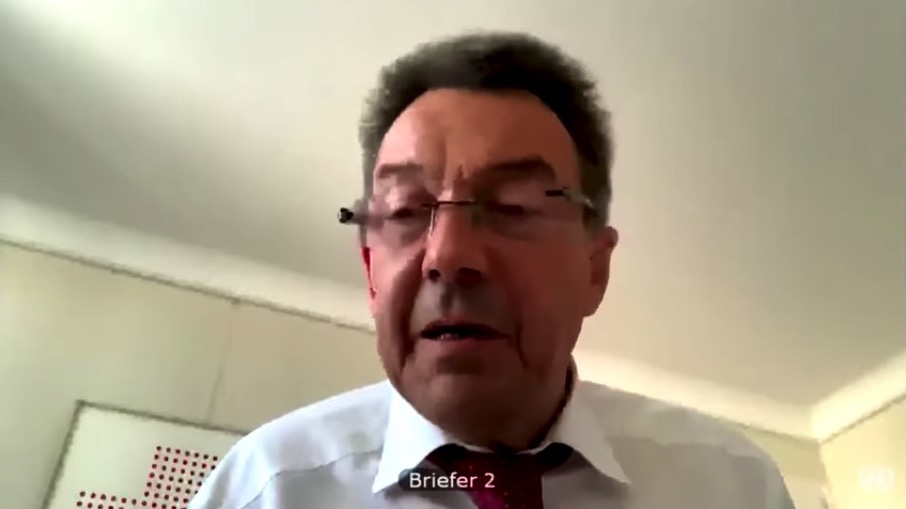 Maurer's remarks come after the ICRC and a dozen other global organizations issued a declaration May 27 calling attention to acts of aggression targeting health care workers amid the pandemic.
"Unfortunately, the sad reality is that health workers have for a long time been subject to many shocking forms of violence," the agencies said in the joint communication.
"The recent displays of public support for COVID-19 responders are heart‑warming, but many responders are nevertheless experiencing harassment, stigmatization, and physical violence," they wrote, adding, "Some health-care professionals and the people they were caring for have even been killed."
The ICRC issued a statement on Twitter, listing occupations and installations that are, by definition, protected under rules of war, but which have been targeted since the outbreak began.
– Doctors.
– Nurses.
– Paramedics
– Hospitals.
– Ambulances
– Clinics.

All are protected under the rules of war.

Yet since the COVID-19 pandemic began, there have been over 200 attacks on health care in just 13 countries.

— ICRC (@ICRC) May 27, 2020
"Health-care workers and facilities and medical vehicles should never be a target of violence, and we urge governments, communities, and weapon bearers to respect and protect health care at all times, and to contribute to creating a protective environment in which health care can be provided safely," the agencies wrote in the declaration.
The groups, which include the International Council of Nurses, the International Hospital Federation, and Physicians for Human Rights, urged that mental health support be extended not just to victims of violence, but to front-line medical staff responding to the outbreak.
The Chinese Communist Party (CCP) virus, the novel coronavirus that causes COVID-19 and that emerged from Wuhan in 2019 to became a fast-spreading pandemic, has so far infected more than 5.9 million people worldwide and killed more than 357,000.