It's been five months since President Trump gave his speech about liberating Long Island from the brutality of the international gang, MS-13, or Mara Salvatrucha. Since Trump's crackdown, gang related crime rates in Long Island have dropped to record lows.
"We have now seen a 22 and a half percent reduction in violent crime this year," said Suffolk County Executive Steve Bellone during a press conference, according to Newsday. "And in fact, every category of violent crime has decreased in 2018."
As 2018 comes to a close, Suffolk County officials announce record low crime rates for the Suffolk County Police jurisdiction. Violent crime dropped 22.5% in 2018 versus the year prior while property crime dropped 11%. Overall, since 2014, crime has dropped 28%. pic.twitter.com/KlUd7Y9PTx

— Suffolk County PD (@SCPDHq) December 31, 2018
The Suffolk County Police Department (SCPD) formed a gang taskforce in response to an increase in gang activity. That, and the partnership with the Department of Homeland Security and the FBI, has contributed to the falling crime rate in Long Island, said SCPD Commissioner Geraldine Hart.
Operation Matador, a "unified effort to combat the proliferation of MS-13 and other transnational criminal gang activity in Long Island," has arrested a total of 475 individuals since May 2017, states a news release by U.S. Immigration and Customs Enforcement.
Of those arrests, 274 were MS-13 members or affiliates. 210 arrests were made in Nassau County and 177 in Suffolk County.
This Year's Homicide Report
A total of four homicides found in Long Island this year are believed to be linked to MS-13. Two of the homicides were found to have been killed in 2017 but because the bodies were found within a 12-month period, the bodies were counted in this year's homicide statistics, reported Fox News. Two other homicides in Long Island this year were gang related but they did not involve MS-13.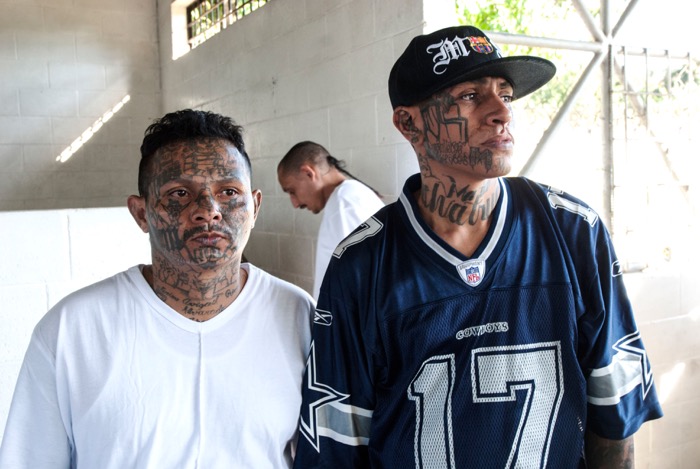 On Dec. 18, 2018, the body of 17-year-old Harold B. Sermeno was found near the Five Towns Community Center in Nassau County with several gunshot wounds, according to the LI Herald. This is one of the murders that is believed to be MS-13 related but the case is still under investigation.
In 2017, police reported that 14 killings were connected to MS-13 in Long Island, according to Newsday. The gang is infamous for its brutal crimes including executions, machete attacks, hacking victims to death, and human trafficking.
MS-13: Code of Conduct
MS-13 has a three principle motto: "kill, rape, control."
"In Maryland, MS-13's animals are accused of stabbing a man more than 100 times and then decapitating him, dismembering him, and ripping his heart out of his body," a news release from The White House said of the gang's horrific crimes.
The gang was also involved in a case involving two girls: one who gang members kidnapped and sexually assaulted, and another who they kidnapped and murdered.
According to The White House, the gang has more than 10,000 members in the United States, while recent investigations have revealed that "MS-13 gang leaders based in El Salvador have been sending representatives into the United States illegally to connect the leaders with local gang members."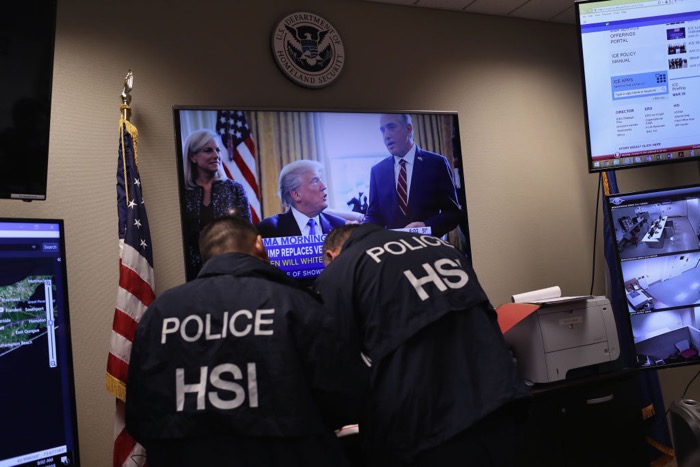 An investigation led by ICE resulted in the indicting of 12 alleged MS-13 gang members in Queens, New York, on Dec. 12. The gang members were charged for attempted murder and conspiracy, as well as weapons and drug charges.
"The NYPD, in close cooperation with our partners at Homeland Security Investigations and the Queens District Attorney's Office, are making New Yorkers safer by focusing our significant resources on the relatively small percentage of criminals responsible for much of our city's crime and disorder," said New York City Police Department Commissioner James P. O'Neil on the arrests.
Watch Next:
Migrant Caravan: Its Purpose in Warfare Against the U.S.