SANTA CLARA, Calif.—The organizers of the Recall Gavin 2020 campaign that aims to remove California Gov. Gavin Newsom from office say they collected more than 2.117 million signatures by the March 17 deadline.
The number is expected to be higher, as the total is still being tabulated.
"Gavin Newsom brought this upon himself. He didn't have to lock down 40 million Californians for a year. He chose to do so. He let out the inmates and put us all under house arrest during this pandemic," Randy Economy, senior advisor for Recall Gavin 2020, told NTD Television.
"He created the problem; we're going to fix the problem. And we're going to fix it by having an election be held, and we're going to let the voters decide how they want this thing to end," he said.
The grassroots campaign has over 1.9 million signatures that were pre-verified by an independent third-party vendor. About 1.5 million are required to hold a special recall election.
The governor responded to the recall with his own counter-campaign, "Stop the Republican Recall," on March 15. The same day, the state Democratic Party also announced it will pitch in $250,000 to stop the recall campaign.
"You look at the original sponsors of it, you have someone who is a member, proud member of the Three Percenters, an alt-right militia group; others that are devout conspiracy theorists, that believe in QAnon," said Newsom during a press conference on March 16.
However, the campaign's leaders say that isn't the case.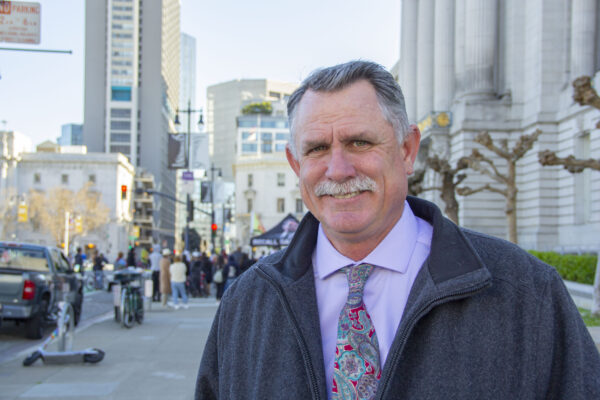 "We're every name in the book they can come up with, trying to label us. And that's nonsensical," Economy said. "We're Californians. Thirty-eight percent of the people who've signed our petition are Democrats, 'Decline to States,' third party, Green members, Libertarians, reformed party—this is a California movement."
The governor has nationally recognized figures backing his counter-campaign.
"Governor Newsom is now having Democrats, such as Elizabeth Warren and Stacey Abrams, as well as Bernie Sanders to attack The People's Recall here in California, so bring it on," lead co-proponent Mike Netter said in a statement.
"They may try to delay this. We doubt they may have any effective route to challenge the signatures, so they may try and delay this to next year. But we're going to fight every day to make sure this election happens this fall," Tom Del Beccaro, chair of Rescue California, told NTD Television.
Del Beccaro thinks the state needs someone who can create consensus among the many different cities, counties, and citizens.
People are divided—some back Newsom, while others point out his flaws.
One comment under a tweet by the governor says "Framing this as a 'partisan, Republican recall' won't do you any favors, given that people both sides of the aisle want you gone."
Another commented, "Stop making everything right vs. left. This is actually incompetence vs. competence."
Economy said, "This is the largest referendum in the history of America, where people have had to sign a petition, have their names verified by 58 different county registrar voters' offices. It's been an awesome process, it's been a daunting process, but the people got this done."
The special election will only ask voters two questions: Should Newsom be recalled? If he is, who do they want to replace him?
The campaign won't be endorsing any potential candidate.
What's Next?
California's 58 counties will have until April 29 to verify the signatures. After the recall is confirmed, voters will get 30 days to withdraw their signatures.
Secretary of State Shirley Weber then gets 10 days to determine whether there are enough valid signatures to move forward. The budget committee has another 30 days to review the costs and provide an estimate.
After that, the secretary of state would certify the recall petitions. The lieutenant governor then schedules a recall election within 60 to 80 days.