The top four Australian universities rose up in the latest QS World University Rankings which placed five institutions into the top 50 universities in the world.
Australian National University (ANU) was proclaimed the best of the nation at rank 27, followed by the University of Melbourne (37), University of Sydney (38), University of New South Wales (43) and the University of Queensland (47).
While the Massachusetts Institute of Technology was named the top university in the world for the 10th year in a row and the  University of Oxford second.
Higher education expert Andrew Norton from ANU told The Epoch Times that universities did not particularly like rankings, as the value of each university cannot simply be summed up by a few metrics.
"However, rankings are a fact of university life and are known to influence international students and the choices of academic staff," Norton said. "Therefore, universities have to play the game and use rankings results to their advantage where they can."
Based on a variety of aspects the QS rankings take into account university reputations, with academic reputation surveys contributing 40 percent to the performance rankings and employer reputation contributing 10 percent.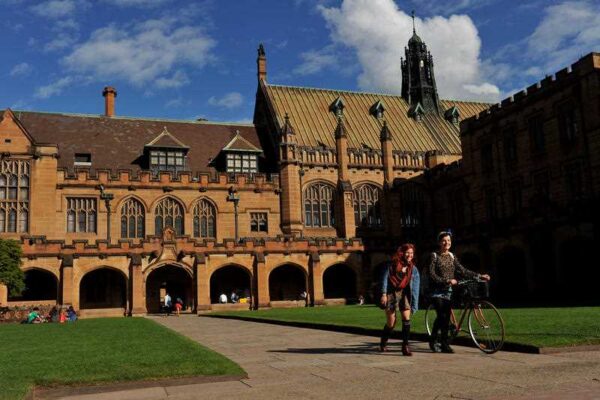 These reputation surveys measure sentiments over several years, meaning it does not reflect the latest changes in the universities. Further, reputation surveys often fail to reflect current performance by universities and Norton notes they are influenced by the limited knowledge and biases of people who take the surveys.
"Old and famous universities inevitably do better in reputation surveys, whether their recent performance justifies this or not," he said.
Moreover, the proportion of international students who are attending are also considered in its calculations, contributing 5 percent to the university's ranking. However, this year, due to COVID-19, QS allowed universities to submit 2019 data for international student figures.
Norton said the decision to allow universities to submit 2019 figures "only had a small impact" as it was just worth 5 percent, and onshore enrolments had only fallen 5 percent overall from 2019 to 2020.
Norton pointed to the Academic Ranking of World Universities as the list which is generally seen as the most prestigious because it does not take into account any reputation rankings and is solely based on research data.
Despite the efforts of the QS rankings to incorporate student and teaching-related measurements, Norton said the rankings are not reliable assessments for the undergraduate experience. Rather, it mainly measured achievements in research and academics' accomplishments, something irrelevant to the student experience.
"Talking to current students in the courses under consideration would be a more reliable way of making a choice," he said.