Sen. Rand Paul (R-Ky.) on Tuesday suggested people like himself who have had COVID-19 and recovered do not need to get a COVID-19 vaccine.
"About 30 million people have gotten the infection naturally like myself. The interesting thing is that [there is] no more than a handful of reports of people getting it again, so there's every indication that having been infected with it provides strong, natural immunity," Paul told reporters on Capitol Hill in Washington.
"The interesting thing is that of the 30 million people who have gotten it once, there's not even a report of someone getting it again or dying. So the statistics are overwhelming that acquiring the infection naturally provides immunity," he added.
Paul, 58, said he has not received a vaccine as of yet.
"I'm going with the science on this one. Yeah I have not chosen to be vaccinated because I got it naturally and the science of 30 million people and the statistical validity of a 30-million sample is pretty overwhelming that naturally immunity exist and works," he added.
Paul noted that he has spoken in support of getting vaccinated for those who have not been infected with COVID-19, the disease caused by the CCP (Chinese Communist Party) virus.
Herd immunity is the concept of building enough protection among a population through vaccination or prior infection to diminish the circulation of a virus. Public health officials in the United States have largely focused on vaccination, rather than prior infection, in the bid to reach herd immunity.
According to the Centers for Disease Control and Prevention (CDC), people who have gotten COVID-19 should still get a vaccine.
"You should be vaccinated regardless of whether you already had COVID-19. That's because experts do not yet know how long you are protected from getting sick again after recovering from COVID-19. Even if you have already recovered from COVID-19, it is possible—although rare—that you could be infected with the virus that causes COVID-19 again," the CDC says on its website.
People who received monoclonal antibodies or convalescent plasma should wait 90 days before getting a vaccine, the agency added.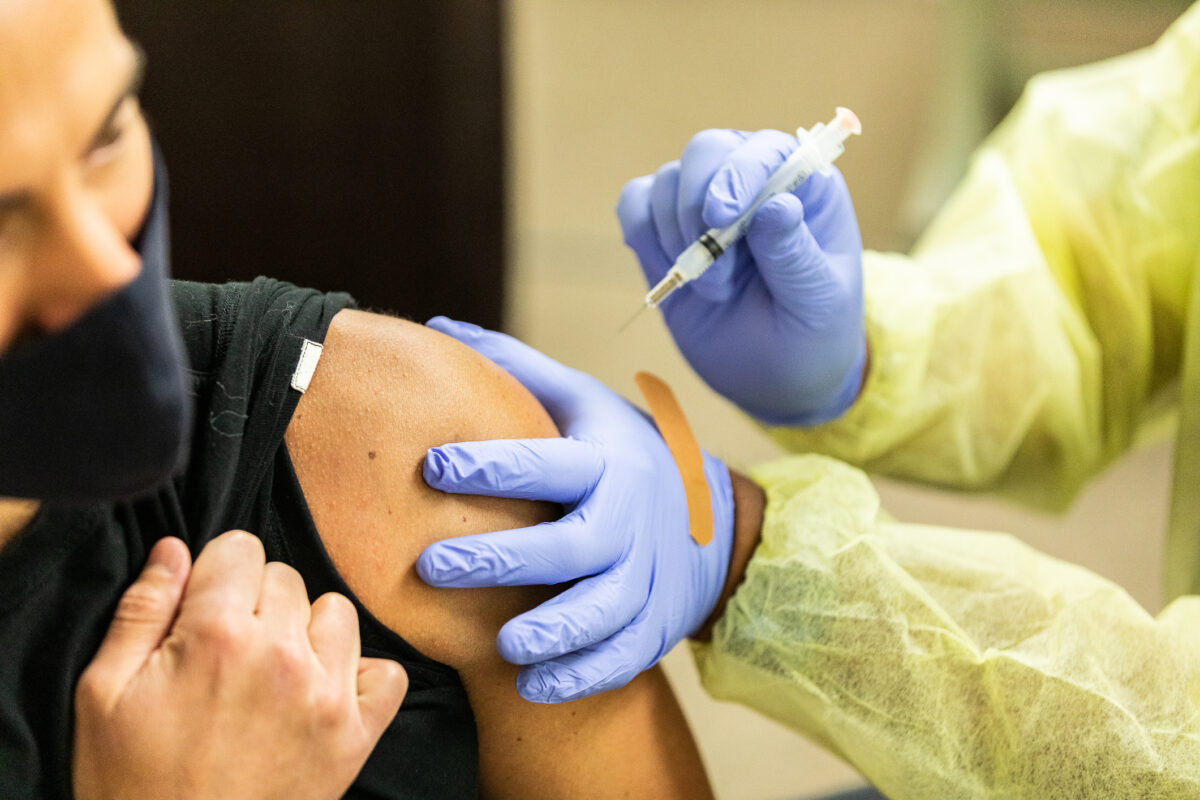 On another webpage, the CDC says that getting COVID-19 may offer some natural protection or immunity.
"Current evidence suggests that reinfection with the virus that causes COVID-19 is uncommon in the 90 days after initial infection. However, experts don't know for sure how long this protection lasts, and the risk of severe illness and death from COVID-19 far outweighs any benefits of natural immunity," it states. "COVID-19 vaccination will help protect you by creating an antibody (immune system) response without having to experience sickness."
Paul is one of at least four U.S. senators who have declined to get vaccinated, for now at least.
Sen. Rick Scott (R-Fla.) told reporters that he's been in discussion with his doctor as they test to see if he has antibodies against the virus. Some 71 members of Congress have tested positive for COVID-19, including Scott, according to a database. Rep. Ron Wright (R-Texas) died after testing positive for the disease, as did Rep.-elect Luke Letlow (R-La.).
Sen. Mike Braun (R-Ind.) said he was waiting for the Johnson & Johnson shot, which requires one injection versus two, but that he then learned that the company used aborted fetus cells in creating the vaccine. He now believes he'll get either the Moderna or Pfizer vaccine.
Sen. Ron Johnson (R-Wis.) also said he hasn't been vaccinated, telling reporters, "No, I had COVID."
Roughly a quarter of the members of the lower chamber have also not gotten a vaccine, or been partially vaccinated, House Republican Leader Kevin McCarthy (R-Calif.) said in a letter last week.
McCarthy was writing to House Speaker Nancy Pelosi (D-Calif.) to inquire about when she will open the House of Representatives, arguing the rate of vaccination, coupled with the drop in COVID-19 cases, hospitalizations, and deaths, should lead to House business returning to normal.
"There's a strong desire to get back to a regular floor schedule here on the floor where we are conducting our business, we have the ability to interact with each other as colleagues, it is a much different experience than when people have to trickle in, trickle out," House Republican Whip Steve Scalise (R-La.) said on the House floor during a recent debate.