Sen. Rand Paul (R-Ky.) is recovering after surgery to remove part of his lung that was damaged when he was assaulted by his Kentucky neighbor in 2017.
Paul tweeted on the morning of Aug. 5 that he had to have part of his lung surgically removed last weekend at Vanderbilt University Medical Center in Nashville, Tennessee. As a result, he would have to limit his August activities.
In the tweet, he thanked the hospital's doctors, nurses, and staff involved with his surgery, adding that he planned to return to the Senate in September.
Unfortunately, I will have to limit my August activities. Part of my lung damaged by the 2017 assault had to be removed by surgery this weekend. The doctors, nurses, & staff at Vanderbilt University Medical Center were great. I should be able to return to the Senate in September

— Senator Rand Paul (@RandPaul) August 5, 2019
Paul was at his Warren County home in November 2017 when he was assaulted by his neighbor Rene Boucher, who pleaded guilty and was sentenced to 30 days in federal prison early this year. He was also ordered by the jury to pay more than $580,000 in damages to Paul.
Of the $582,834 Paul was awarded, $7,834 would cover the medical expenses, $200,000 was to compensate his pain and suffering, and $375,000 was to punish Boucher for the assault.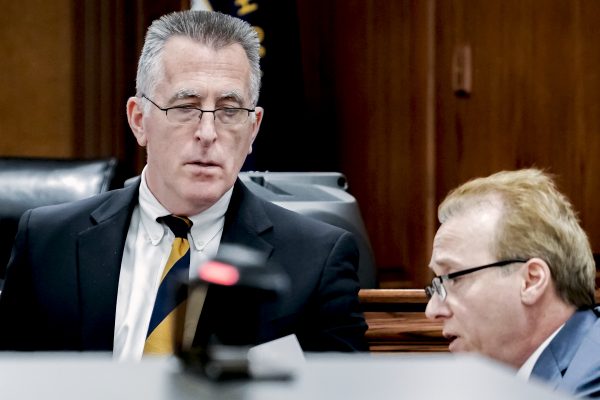 Boucher has claimed that the attack stemmed from his rage over Paul stacking brush onto a pile near his property and said that on the day of the attack, Paul used a lawnmower that blew leaves over the line separating their properties.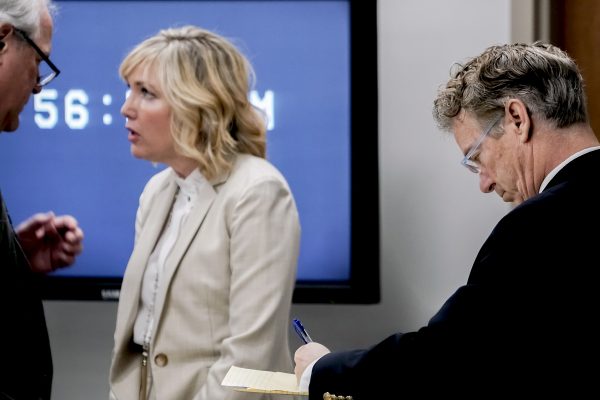 The attack left the Kentucky Senator with six broken ribs. In January, Paul went to Canada to undergo hernia surgery related to the assault, saying at the time that he traveled north across the border because the Canadian hospital specialized in the hernia surgery and had a good price compared to a similar medical facility in Oklahoma, according to Louisville Courier-Journal.
Paul's announcement comes only a day after another Kentucky's Republican Senator suffered from health conditions. Senate Majority Leader Mitch McConnell fell at his Louisville home Sunday morning and broke his shoulder.
McConnell was on a patio outside his home when he tripped, his spokesman said. He was treated at a hospital and released after the accident.
The long-serving Republican lawmaker was continued to work from home, calling senators from Texas and Ohio to express sympathy over the mass shootings that happened over the weekend.
"This afternoon he contacted Senators Cornyn and Portman to express his deepest sympathies for the people of El Paso and Dayton and discuss the senseless tragedies of this weekend," said the spokesman.
At least 20 people died during a massacre in El Paso, Texas. Hours later, at least nine people were shot and killed in Dayton, Ohio.