Ramadan Truce in Syria?
July 9, 2013 9:55 am Last Updated: July 9, 2013 10:00 am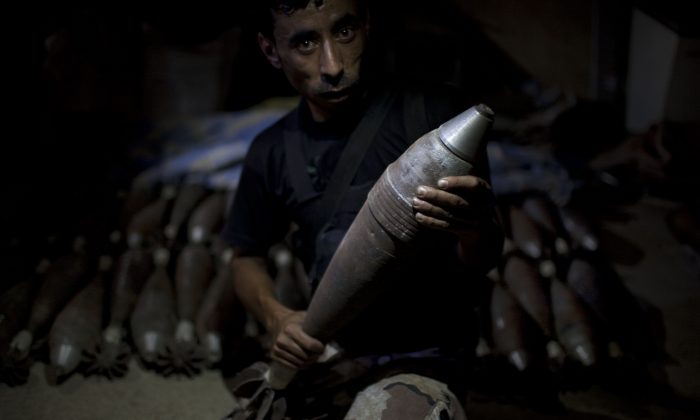 Ramadan is "a month of patience, charity, and forgiveness," said United Nations Secretary-General Ban Ki-Moon in a statement Monday calling for a Ramadan truce in Syria. 
Ramadan is a Muslim sacred month of fasting and spiritual reflection and improvement, and as Ban noted, part of the Al-Ashhour Al-Hurum—four months of peace, when Muslims are to lay down their weapons.
"I would like to call on all parties in Syria to respect this religious obligation for at least, at a minimum, one month," Ban said. "I am not calling for a contractual cease-fire or a negotiated truce. Nor am I referring to a measure limited to any one area.
"I am calling for every military unit of the regular army and the Free Syrian Army, for every person holding a gun, to stop fighting and offer this month of peace as a collective present to their people—and to do so across Syria," he said.
While noting that serious negotiation is necessary for lasting peace, Ban said such a gesture "can build hope and momentum toward peace." He recognized that some may call a truce unrealistic, but he steadfastly maintained: "It can be ordered. It can be done."
U.S. President Barack Obama expressed a similar sentiment, a similar call for peace and compassion, in a statement released Monday. He said Ramadan is "an opportunity for family and friends to come together and celebrate the principles that bind people of different faiths—a commitment to peace, justice, equality and compassion towards our fellow human beings.  These bonds are far stronger than the differences that too often drive us apart."
"I have been honored to host an iftar dinner at the White House each of the past four years, and this year I look forward to welcoming Muslim Americans who are contributing to our country as entrepreneurs, activists and artists," he said. Obama lamented that millions of refugees will mark Ramadan far from home.
Ban called for further aid, much needed by the approximately 2 million refugees and 4 million internally displaced people.
Earlier this year, Ban chaired an international Pledging Conference in Kuwait to help those in need in Syria, garnering a great response. But, he said, not all pledges have been honored, and the need for food, water, medicine, and more, is still great.