A rabbi at the synagogue linked to the cluster of coronavirus cases in New York has tested positive for the new virus.
It's at least the 18th case linked to a man who attended the synagogue with his family in a cluster that includes the man's children and wife, a neighbor who drove him to the hospital, and a friend he spent time with, as well as the friend's children and wife.
The new patient is Rabbi Reuven Fink, the rabbi of Young Israel of New Rochelle in Westchester County.
The rabbi has been in self-quarantine due to his contact with the 50-year-old lawyer who lives in New Rochelle and works in the Manhattan borough of New York City, Dr. Ari Berman, president of Yeshiva University, said on Friday. The rabbi announced to his congregation that he tested positive, according to a notice Berman sent to students and staff members.
Fink teaches two classes at Yeshiva University's Washington Heights campus and officials have reached out to his students to recommend they self-quarantine and monitor themselves for symptoms.

Classes were halted at the university's campus in northern and Midtown Manhattan after the lawyer's 20-year-old son, a student at the school, tested positive for the virus. Services were suspended at the Young Israel synagogue this week based on guidance from Westchester County officials.
Members of the synagogue who attended a bar mitzvah and a funeral late last month were told to isolate themselves until at least March 8. Hundreds of New Rochelle residents, primarily members of the synagogue, have been quarantined to limit the spread of the virus, according to New Rochelle Mayor Noam Bramson.
Other schools have also shut down, including SAR High School in New York City's Bronx borough and all the schools in the Hastings-on-Hudson Union Free School District and Mount Vernon City School District in Westchester.
The Mount Vernon district said two students, one at Columbus School and one at Rebecca Turner Elementary School, were under quarantine for possible exposure to the new coronavirus.
"Out of an abundance of caution, the district has closed all school buildings and offices effective immediately and the schools will be completely cleaned and disinfected. It is anticipated that the buildings will reopen on Monday under a normal schedule, once the cleaning program is complete," it told parents and staff members.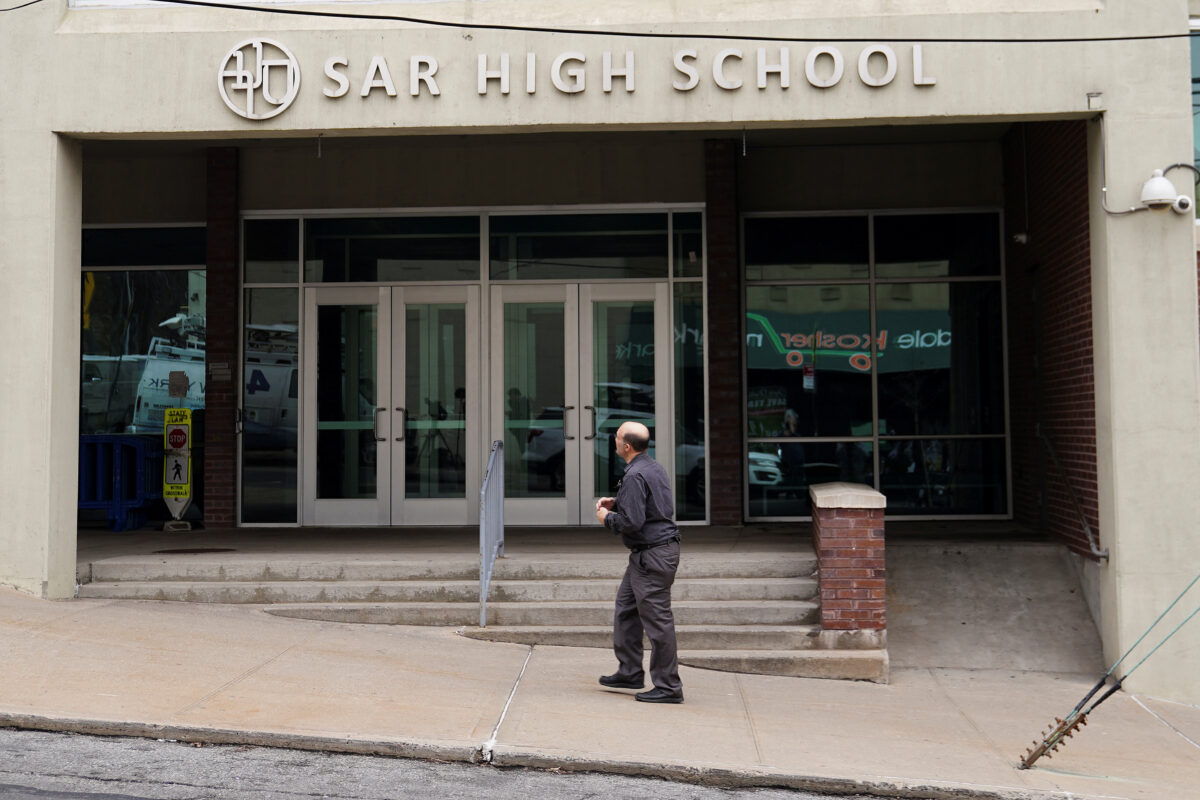 The students under suspicion would be out of school for at least the next two weeks, it added.
New York Gov. Andrew Cuomo told reporters on Thursday that state officials expect more cases to be confirmed because more people are being tested.
"The number will continue to go up," Cuomo said at a press conference. "It must, because we are continuing to test more and more. The more you test the higher number you will have."
There were 22 confirmed cases in the state of of Thursday.
The New York City Department of Health said that thousands of people are isolated at home, mostly under self-quarantine. Most of those isolated recently returned from China, Italy, Iran, South Korea, or Japan.

"We, along with our state partners and various jurisdictions across the country, are taking the approach of providing them information when they get off the planes, giving them our phone number, what symptoms to look out for, and then we reach out to them on a daily basis to make sure that they are not developing symptoms," New York City health commissioner Dr. Oxiris Barbot told reporters."It's what we call voluntary home isolation. And so, they have a phone number to call us if and when they develop symptoms."
None have called so far, she said.
At least two New Yorkers, a female healthcare worker who tested positive for the virus after visiting Iran, and her husband, who tested negative, are under mandatory quarantine,
City officials said Thursday that two more patients tested positive, a man in his 40s and a woman in her 80s. Both were at the hospital in intensive care, Mayor Bill de Blasio said.