In Anaheim, California, the Big A refers to more than just the 230-foot-tall, haloed-A structure standing boldly in front of Angel Stadium.
The Big A: 2050 refers to the deal to sell the stadium—and the 152 acres of city-owned land on which it sits—to SRB Management, a company owned by Arte Moreno, who also owns the Angels.
With a price tag of $325 million, the deal includes a guarantee that the professional baseball team stays in Anaheim for the next 30 years. The ultimate goal is to create a major Orange County attraction known as the Platinum Triangle, an area delineated by Angel Stadium, the Honda Center arena, and the City National Grove of Anaheim performance venue.
Along with renovations to the stadium, the plan includes development potential for apartments, homes, entertainment, parks, restaurants, and hotels. There would be no city funding or subsidies involved.
Proponents say the deal benefits the city and its residents by guaranteeing the revenue-generating team will remain in Anaheim, while bringing a fair-market price for the real estate. Critics believe the land is being sold for less than it's worth and city residents won't share enough of the bounty.
Cutting Edge of Stadium Transactions
Neil deMause, an expert on stadium deals and co-author of Field of Schemes: How the Great Stadium Swindle Turns Public Money into Private Profit, told The Epoch Times that the Anaheim proposal is on the cutting edge of stadium transactions.
"The Angel Stadium situation is kind of a next-generation model," deMause said.
DeMause has been studying sales dynamics within the stadium industry since the mid-1990s, and has been closely monitoring developments of the deal by tuning into all of the Anaheim City Council hearings.
"It's more and more common to see these everything-but-the-kitchen sink deals, where it's not just the stadium … it's housing development, and it's a mall, and it's a whole bunch of other things," deMause said.
But it's difficult to analyze what the deal is worth "because, by the time you try to figure out who's being paid what, for what, it's all an enormous gray area," he said.
"In the vast majority of stadium and arena deals, the cost of the new building or the renovation is greater than the benefit that you get. So you've got to figure out a way to bring in enough money that it's going to pay for itself, and there are very few deals where that's true."
The development of housing units, hotels, and entertainment venues over the next three decades is projected to generate $10 million to $20 million in annual revenue for Anaheim via hotel, property, and sales taxes, according to the city's website.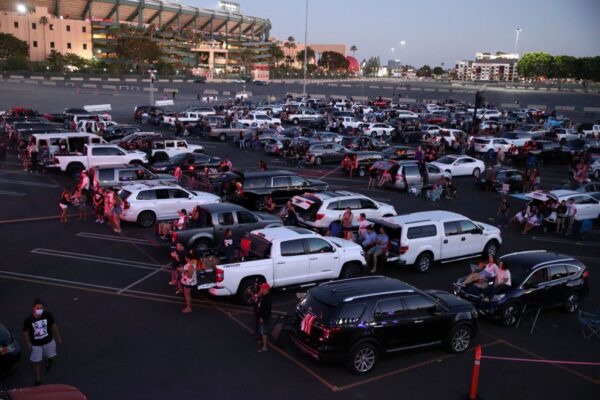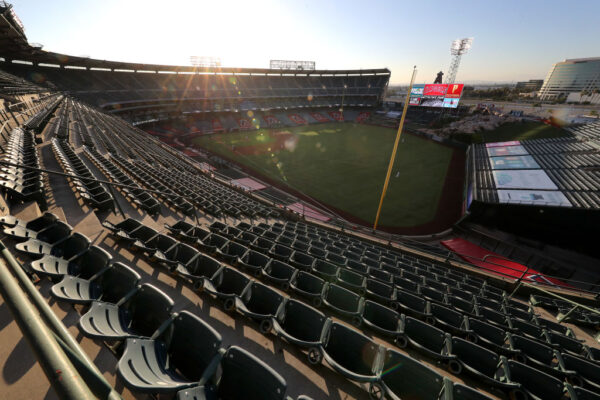 'Sounds Good'
Anaheim Mayor Harry Sidhu supports the deal.
"After years of uncertainty, I welcome what this step means for our residents, neighborhoods, and fans," Sidhu said in a statement, when the purchase and sale agreement was approved in December 2019.
"For everyone who said keep the Angels in Anaheim, this proposal would do just that. For those who wanted to see a deal at a fair market price, this proposal is that. For those who wanted something better than what we have now, this proposal promises to be that."
Anaheim City Councilmember Jose F. Moreno, who isn't related to Angels owner Arte Moreno, called the project an "incredible development, which, to the average person … sounds good."
But Moreno told The Epoch Times that in the long run, the deal might not be as good as it appears.
"When I saw what the master plan proposes, it was a full build-out over the next 30 to 50 years, which is something the people of Anaheim should know," Moreno said.
"We're not talking about it being built by 2025. This is a 'by 2060' kind of thing. So those revenues of $20 million—even if they're actualized in 40 years—that's $20 million in today's dollars."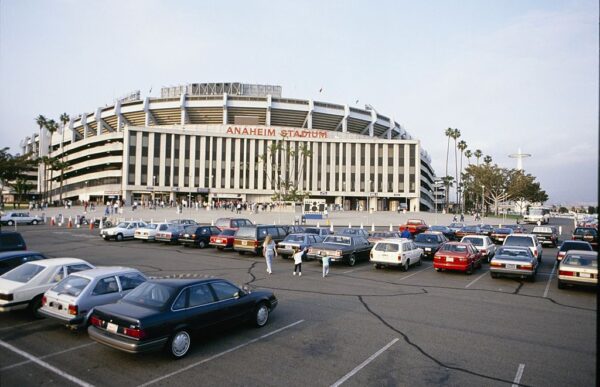 Community Benefits
Another concern hinges on the terms agreed upon for the proposal's community benefits package.
"When we rezone or when we sell land, we ensure that there's a community benefit component," Moreno said. "In most projects, that's part of the obligation that a developer takes on if they really want the project done. That's kind of their contribution to the city's health."
Moreno said the city needs "public spaces"—including parks and recreation areas—because of its high density
"The council wants affordable housing in there. We want park space there. It's going to be a built-out community," he said.
Mike Lyster, chief communications officer for Anaheim, told The Epoch Times that the details of the community benefits package have not been finalized.
"We don't know exactly what those will be yet, but we've publicly talked about affordable housing and park space in which there could be an adjustment to the final purchase price to reflect those," Lyster said.
"For us as a city, these are things we would like to see. So thus, we would be accepting part of the payment, essentially, as … affordable housing or park space."
DeMause, the stadium deal expert, said community benefits agreements can be problematic.
"They've become very popular in the last 10 to 15 years because it's a way for the city and for community leaders to say [they] got something out of this deal," deMause said.
"Oftentimes they wind up being very cheap ways for the team owner to throw a few million dollars at switching some of [the] housing from market rate to affordable … and that might be chump change compared to what they're getting in terms of the public benefits."
DeMause said it is difficult to calculate precisely the value associated with public benefits.
"Who's to say what the value of land is? Who's to say what the actual value of affordable housing is, right?" he asked.
"Is it how much you actually spent on the affordable housing? Is it how much of a subsidy it would have normally taken you to build affordable housing as opposed to market-rate housing?"
'Could Have Been Worse'
Based on the current details of the proposal, deMause said, "The Angels' deal is absolutely not the worst deal. There are plenty of examples of cities that got taken … for way, way more money.
"It's somewhere in that broad middle: it could have been worse, but it could have been so much better.
"Every unhappy stadium deal is unhappy in its own way."
The next major step in the process will occur in late September or early October, when the Anaheim City Council will publicly consider a disposition and development agreement, community benefits, and plans for covering future developments.
A final master site plan could be approved by 2021–2022. The sale could be closed as early as 2023.
The Angels have been playing in Anaheim since 1966. The team's current lease for the stadium runs through 2029, with extensions available through 2038.